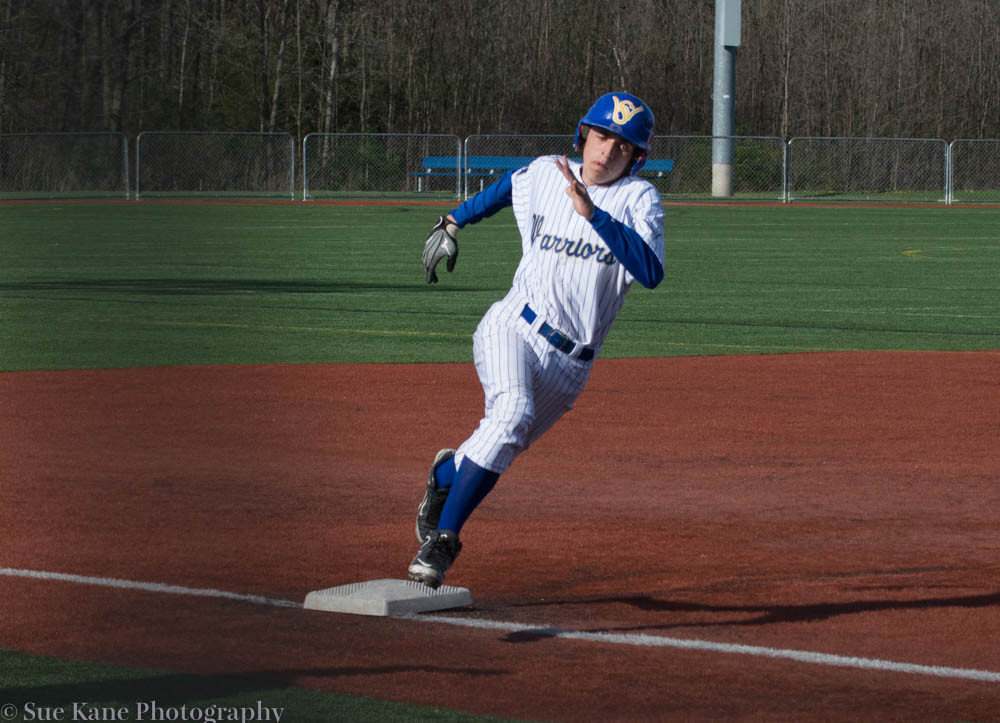 PENFIELD 3
WEBSTER SCHROEDER 4
Webster Schroeder's Ryan Bellavia has a flare for the dramatic.
On Tuesday night, he entered the game in relief for the Warriors in the sixth inning with his team clinging to a 3-1 lead and facing two men on and one out. He struck out the last two batters to end the threat.
Then in the bottom of the seventh with his team up 4-1, he gave up three consecutive extra base hits to open the inning – only to rebound and strike out the next two batters and induce a ground out.
When the dust had settled, the Warriors were victorious 4-3.
The contest was a tale of two games: Through five plus innings it was a pitcher's duel as neither team could figure out the other pitcher. Schroeder's Gage Domuracki allowed just four hits over five innings and his counterpart Gage Ziehl allowed just three hits.
But a big sixth inning by the Warriors (13-5) pushed WS to a 3-1 lead. Zeihl — who entered the game leading Monroe County Division I with a 0.55 ERA – tired in the sixth as Tommy Baxter, Ben Conrow, Jack Willard, Tommy Winn, Robby Merkov all singled and turned a 1-0 deficit into a 3-1 lead.
Then it was Domuracki's turn to tire. He was cruising along with one out in the sixth when Penfield threatened to get back in the game. After issuing a walk and a single to Brendan Miller with one out, his night was done.  Bellavia's number was called and he ended the threat.
Schroeder added what proved to be the deciding insurance run in the seventh on an RBI single Willard to push the lead to 4-1.
That run proved to be the deciding factor as in the bottom of the seventh, the Patriots' (13-6) logged a double by Patrick Bowes, a triple by Zeihl and a double by Bobby Bradley cut the lead to 4-3 with the tying run on second and the winning run at the plate.
Penfield took a short-lived 1-0 lead as Andrew Ebersol scored when AJ Kimmins put the ball in play to the right side of the infield with one out, sending Ebersol home from third.
For  the game, WS' Merkov finished 2-for-3 with 1 RBI, while Baxter and Willard each went 2-for-4. For Penfield, Miller and Bradley each went 2-for-4.
Both teams entered play among the top four seeds in the upcoming Class AA tournament. The regular season ends Saturday. Schroeder won the previous matchup, 6-1 when the two teams met in early April.


WEBSTER THOMAS 7
HILTON 6
Derek Ogi laid down a bunt single to score Matt Stuewe on a perfectly executed hit-and-run with one out in the bottom of the seventh to push Webster Thomas to a come-from-behind 7-6 victory over Hilton.
The Titans (11-7) entered the last half inning of the game trailing 6-5. Ryan Ogi led off the inning with a walk and advanced to third on a line drive double by Stuewe.  Samuel DeGrace then fouled off four Robert Olivieri pitches before finally driving the ball to the opposite side of the infield for a sacrifice ground out RBI scoring Ryan Ogi and sending Stuewe to third.
Both teams started the game by scoring three times in their opening at-bats. Hilton's Drew HerrNeckar drove in two runs with a single and, after stealing second, scored on a Gavin Moore single to center field to put the Cadets up 3-0. But the lead was short-lived as the Titans plated three runs on three singles and two errors. Stuewe picked up two RBI with one of the singles. For the game, Steuwe finished 2-for-3 with 2 RBI
Hilton (8-11) retook the lead in the third after David Stirpe led off with a double and eventually scored on a single by HerrNacker.
Thomas rebounded in the bottom of the fourth with two runs to take a 5-4 lead when Jacob Canfield laced a sharp ground ball to shortstop to score Steven Minardo and Ryan Hill. The Cadets retied the game at 5-all as HerrNacker again delivered, singling to right to score Stirpe, then went in front 6-5 when John Cavallaro was hit by a pitch with the bases loaded.
HerrNacker turned in a superb game at the plate, finishing 3-for-4 with 4 RBI and two runs scored. Stirpe also had a multi-hit game, as he went 2-for-3 with three runs scored. For Thomas, Hill and Mulcahy each went 3-for-4.
Mulcahy picked up the win. He came on in the fifth with the bases loaded and one out and got a pop up to the infield and and fly out to keep the game 6-5. Olvieri took the loss.
Thomas trailed Fairport 6-3 on Monday night before scoring six runs in the sixth inning on their way to a 9-6 win. The Titans have won seven of eight with their only loss over that stretch coming in extra innings to Rush-Henrietta.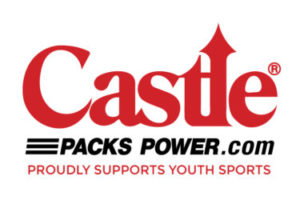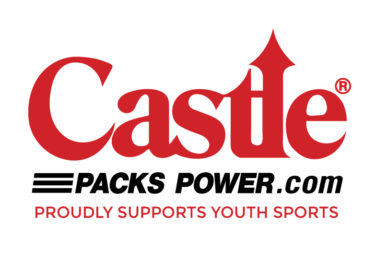 LETCHWORTH 9
LIVONIA 7
Freshmen Alex Minnehan and Shawn Minnehan collected three hits apiece for Livonia. Trailing 9-7 in the sixth, the Bulldogs could not score with runners on second and third and no outs.
WATERLOO 1
NEWARK 6
Caden Murray struck out five in a complete-game effort. The senior allowed four hits and walked two as Newark won for the eighth straight time and 10th at home. Leading 2-1 in the bottom of the fifth, pinch hitter Liam Childs singled home pinch runner Zach Rodrick to give Newark (14-5/10-3) a 3-1 lead. Ben Cowles and Alex Caraballo followed with back-to-back RBI doubles to put the game out of reach. Cowles finished 2-for-2 with two doubles and three RBI. Marcel Greene-DeSouza was 2-for-3 . Matt Barron went 2-for-3 with an RBI for Waterloo (4-11/2-10). Jake Webb was 1-for-2 with a triple.