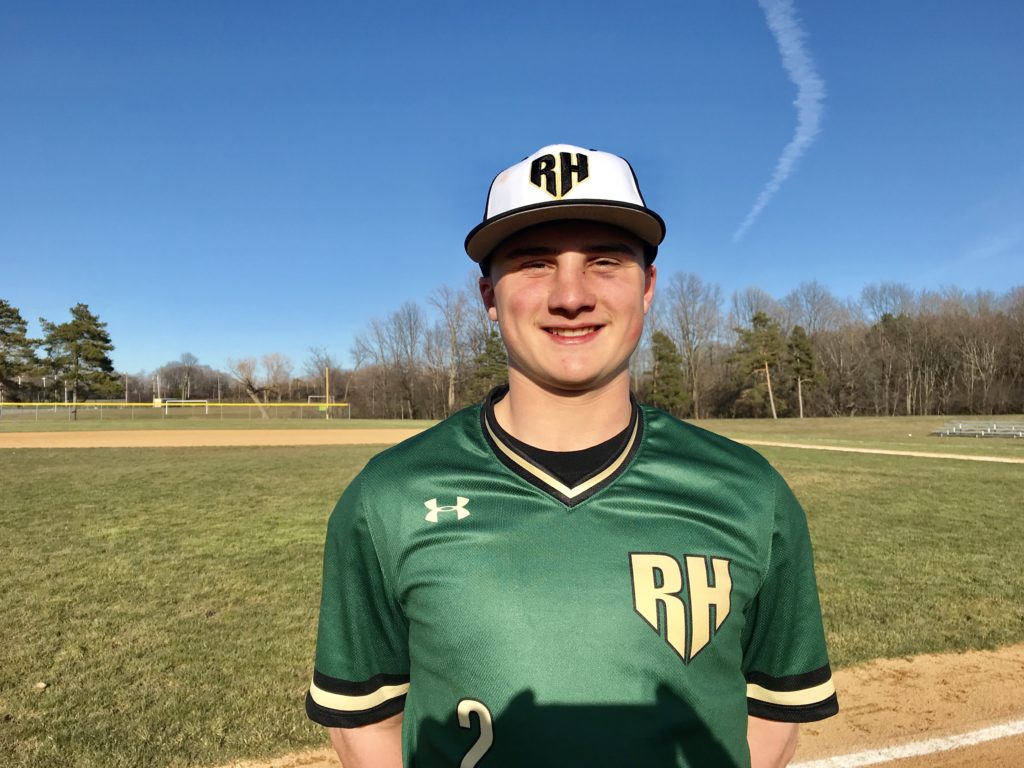 Kyle Blum hurled zeroes for Greece Arcadia. Hudson Bockmier helped Pittsford-Mendon grab a share of a divisional title. Avery Bowens shined for Eastridge under the lights of Frontier Field, and Rush-Henrietta's Pat Sherron continued an impressive sophomore campaign. The quartet earned Player of the Week (May 6-12) honors for their respective divisions as voted upon by Monroe County League coaches.
Blum struck out 14 over 13 innings of work last week to earn Monroe County Division II Player of the Week. The junior finished with an ERA of 0.00 and a record of 1-1. Blum joined teammate Drew Southcott who earned POTW earlier in the season.
Bockmier earned Division III honors going 5-for-9 at the plate as Mendon 3-0 on the week. The junior connected on a grand slam and drove in 10 runs. He struck out seven in Mendon's win over Brockport to clinch a share in the divisional title.
Bowens allowed one run on four hits over six innings in Eastridge's 2-1 win over Wayne to grab Division POTW. The junior right-hander had an ERA of 1.27 for the week and 1.52 for the season. In his two previous appearances, Bowens allowed two runs (one earned) on four hits over six innings in a 7-2 win over East High on May 3rd, and he threw seven shutout in an extra-inning 1-0 loss to Spencerport on April 26th.
Sherron grabbed the DI honor as he improved to 4-1 on the season with two more wins last week. The right-hander fanned 11 in 13.1 innings. At the plate, he finished 5-for-13 with two doubles, three RBI and five walks.