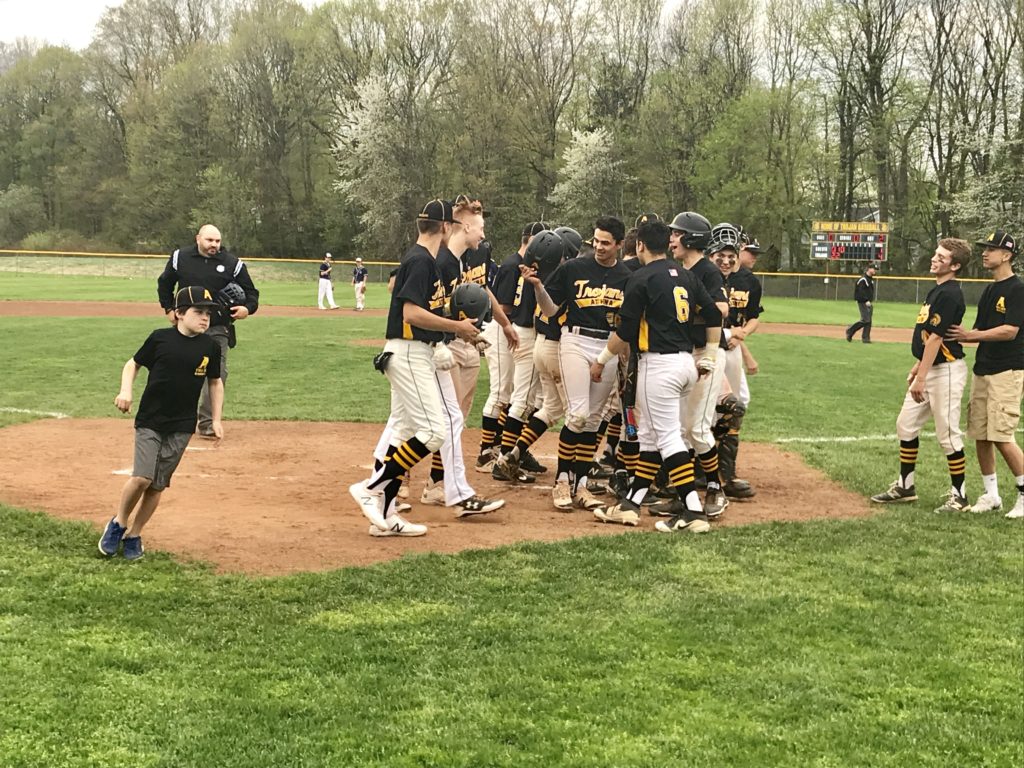 By PAUL GOTHAM
ROCHESTER, N.Y. — Casey Saucke clubbed his first career home run, and Jake Wamser had his longest outing of the season as Greece Athena defeated the Brighton Barons, 12-1 in Monroe County Division III action, Thursday.
Saucke's 3-run blast in the third paced the Trojans (9-7) to their second straight win.
"It feels good," Saucke said. "We're finally starting to figure things out. Going into sectionals we're looking good."
The freshman sent a belt-high fastball over the fence in left center field to give a Athena a 7-1 lead.
"It was the first pitch of the at bat and it was right where I wanted it to be," he added. "I put my best swing on it and it went. It just kept going."
Wamser hurled 5 1/3 to pick up the win.
"That was his first start," Athena coach Jason Bunting said. "I thought if he keeps the ball low, with the wind and everything, he would get a lot of ground balls. I was expecting to get four (innings) out of him. He exceeded my expectations. It was great."
The junior left-hander allowed a run in the second before settling in and retiring five of the last six he faced.
"That was big for Jake," Bunting added. "I'm really happy for him. He's a kid who works hard at it."
Jorge Oropeza finished 3-for-4 on the day including a two-run single in the first to get the Trojans on the scoreboard. Athena added two more in the second before Saucke gave the Trojans a commanding lead in third.
"With Jake pitching the way he was, you had the feeling we were just keep going from there," Bunting noted. "When you get good pitching, the hitters relax and they hit the ball a little bit better."
Saucke went 2-for-4 with a walk and two runs scored. Ryan Ballard worked three walks and scored a run for Athena. Mike Putman walked, scored twice and drove in another. Josh Formicola added an RBI. Trevor O'Neil had a hit and drove in a run.