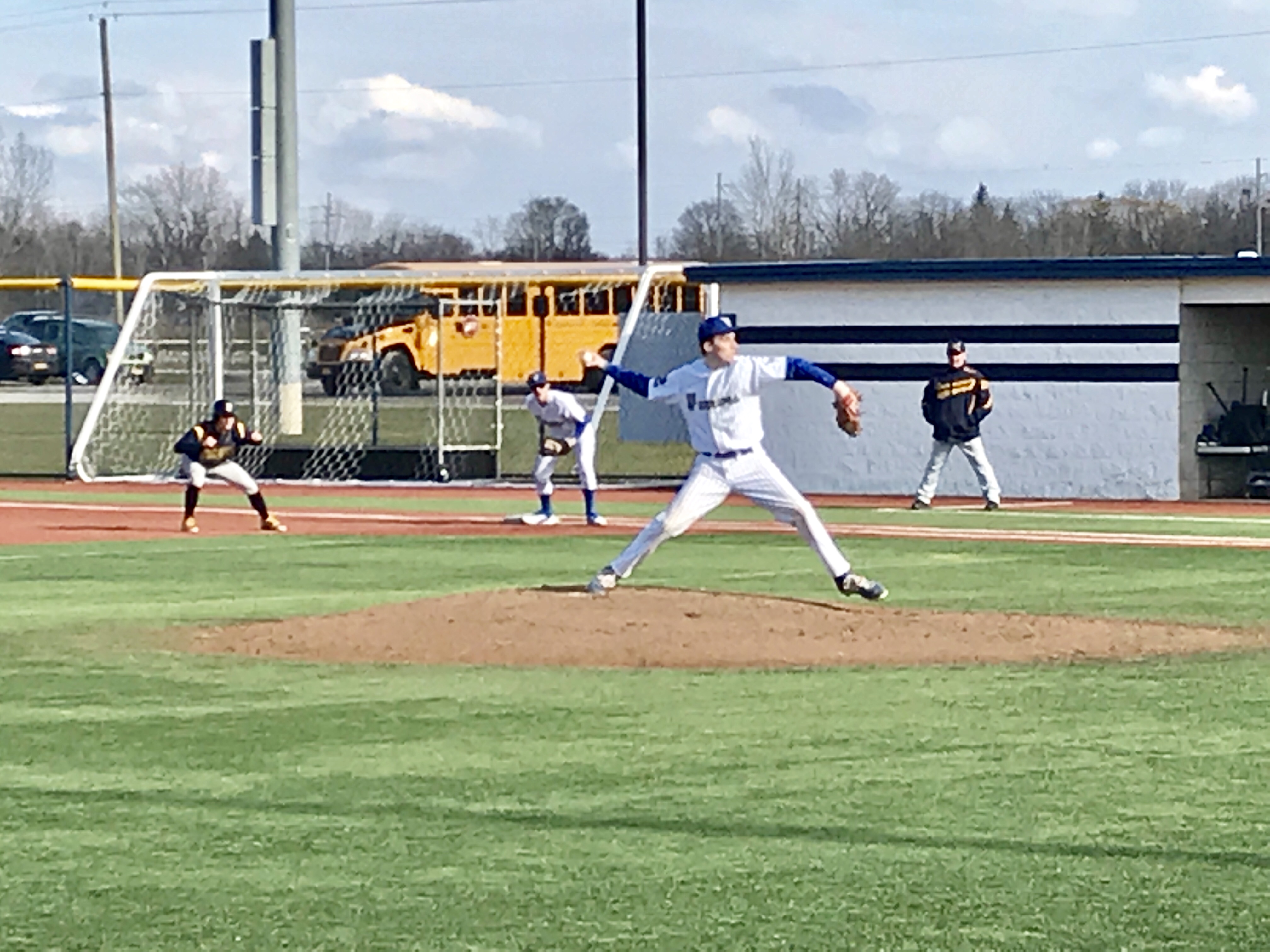 Jayden Fayad paced Eastridge to three wins in five games. Omar Rosa helped Fairport to a pair of victories. Trent Wasserman and Brighton started a winning streak. Jack Willard continues to lead Webster Schroeder, and Greece Arcadia's Drew Southcott nearly forgot how to make an out. The fivesome shared Player of the Week honors for April 23-29th as decided upon by the Monroe County coaches.
Fayad finished 7-of-14 for the week with seven singles to earn Division IV honors. The junior shortstop walked twice, drove in a pair of runs and scored two more for the Lancers which improved to 5-3 on the season with three wins last week.
Rosa collected eight hits in 11 at bats including a double and a home run to garner the DI nod . The senior infielder had three hits in Fairport's come-from-behind 5-4 win over division rival, Victor. Rosa drove in seven runs and scored another four over three games last week.
Wasserman did double duty for Brighton. The junior hurled a complete game 1-hitter in the Barons 5-0 win over Webster Thomas. At the plate, he went 4-for-8 with a a double and two triples to grab the DIII award.
Southcott and Willard shared Division II honors. Southcott finished 7-of-9 (.779) for the Titans. He walked three times and scored five runs in three games. Willard struck out 10 and walked four in Schroeder's win over Churchville-Chili. The right-hander walked just one batter in his second complete game and win of the season. The junior went 3-of-7 at the plate in two games.