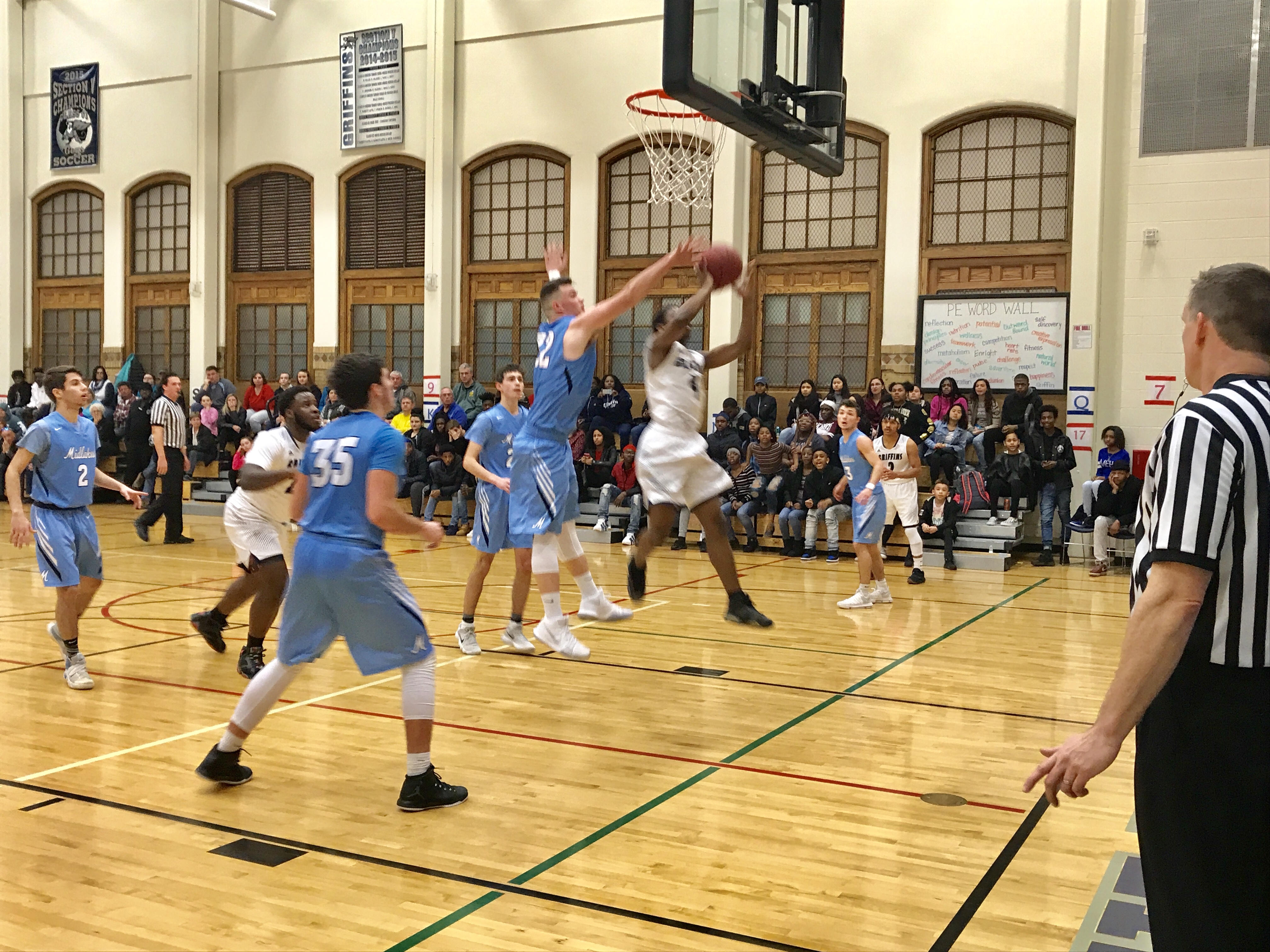 By PAUL GOTHAM
ROCHESTER, N.Y. — When considering the possibility of postseason, look no further than the Midlakes boys' basketball team. Toting a six-game losing streak into Wednesday's Class B opening round contest, the No. 11 seed Screaming Eagles went on the road to face a World of Inquiry squad which had earned a top-20 spot in the state's rankings earlier in the year.
But the slate is wiped clean when the regular season ends.
Trevor Milliman netted 10 of his 16 points in the final stanza as Midlakes outscored World of Inquiry 19-4 to erase a late deficit on their way to a 65-56 victory.
"To get this one under our belt and play on Saturday, I'm happy," said Midlakes coach Pete Czerkas. "We feel like we can play with anybody. We felt that way all year long. We just went through a rough patch where we couldn't win."
Trailing 52-46 with less than seven minutes to play, Midlakes scored six straight. Devin Hicks finished in the lane for two of his 14 points, and Milliman scored back-to-back buckets to knot the game at 52.
"We got a little more composure, and we settled in," Czerkas explained. "We weren't rushing as much. We made some shots that we were missing early on in that third quarter which kinda helped us settle a little bit."
Hicks gave Midlakes a lead it did not surrender at 57-56 when he finished a reverse layup. Two possessions later, Milliman added insurance with a tap in, and the senior forward iced the game with a pair of free throws.
"We got some stops, and we finally rebounded a little bit," Czerkas added. "That was huge."
Fellow senior Bryce Burri matched Milliman with 16 points. Burri connected four times behind the arc and handed out seven assists. Milliman also grabbed eight rebounds.
"They've both been up for three years. This is the time of year we need them to show up.
"We had a bunch of guys who really stepped up," Czerkas said referring to Ryan Laws, Dan VanNostrand and Hicks. "Kids played together so it was good."
Laws scored four points. VanNostrand had eight, and Marshall Wasman rounded out the scoring for Midlakes with five points.
World of Inquiry's CeyQuan Salmon led all scorers with 21 points. The senior guard closed his career with 1,622 points. Charles Maurice Brown added 16 points. Bobby Searight had six points. Jahmir Douglss and Frankie Santiago scored five apiece. Tremier Dollar chipped in three points.
Midlakes advances to play No. 3 seed Livonia in Saturday's quarter-final.