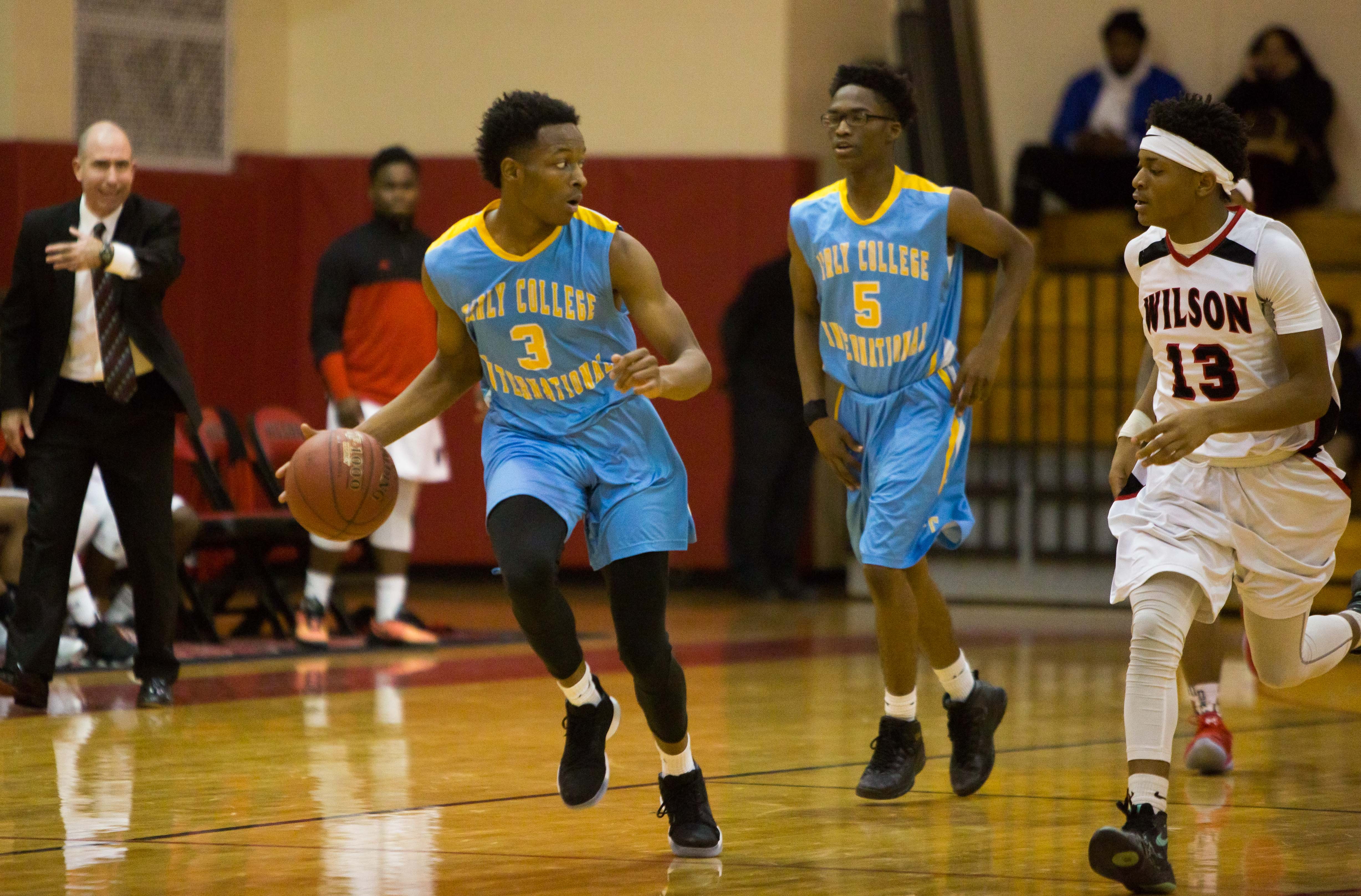 By MATT TRABOLD
TRABS KEEPS TABS
Seed is Just a Number
A pair of weeks ago, this part of the column dealt with a few sleeper candidates in Class A1 of this sport around here. That does not mean though that Class A1 is the only classification in this section that can pump out some impressive sleepers in postseason play coming up here within the next week.
In Class B, a logical sectional sleeper selection is Newark. The Reds have a lot more talent on their roster than the nine-seed they currently sit at would suggest. Even in the three higher classifications in sections around the state, it would be hard to find a team seeded around that mark that could have given Syracuse powerhouse Jamesville-DeWitt the game that Newark did for a while in a holiday event at Waterloo High School early in the season. Additionally, you are not going to find many, if any, Class B teams around the state that boast a player as big as Monroe Community College commitment Taylor Clements. Add in the touch Taylor has at that size, and watch out.
When it comes to Class C1, the best sectional sleeper selection might be most suited for a program with a lot of recent postseason pedigree even if the production was not as stout this season. That team is Early College International. Yes, the Cobras lost all but one rotation player to graduation following last year. John Geglia knows how to coach in the postseason though. He has multiple sectional titles in his relatively short tenure as the head man for that program to show for it. Prophet Hampton is a calm veteran presence that should only see his numbers expand in postseason games. Fellow senior Shedrick Smith is one of the best leapers in the section presently.
Moving along to Class C2, the current ten-seed in that classification in Bloomfield has a unique piece or two that could set that battalion apart in postseason games. That distinction is mainly a reference to Patrick Geitner. That backcourt whirling dervish has already displayed this season that he can explode for fifty points. Patrick shoots jumpers well, but he is really a marvel to view due to the wide array of acrobatic and spring-loaded layups that he can set free upon taller defenders. Alongside Geitner, the Bombers have a 6-foot-2 Alexander Roach with the length to effectively slash.
It seems a little ridiculous to include Monroe in all of this when you think about what good standing the Redjackets had in the Class A2 standings before a recent slump going into this past weekend. Monroe still presently sits in just the seven-seed in that classification though. Chris Gibson Jr. and company maybe foreshadowed a postseason run by upsetting a side with a supreme claim at being the best one overall in the section this season in Leadership Academy for Young Men this past Friday on the road. In arguably his best statistical game of the season, 6-foot-2 senior forward Tyquil Glasgow had a dunk against the Lions that rivaled CeyQuan Salmon of World of Inquiry for the best one of that hearty Friday slate across the Rochester area when he stormed the rim across the baseline.
SLAP YOUR PEEPERS ON THIS FIVER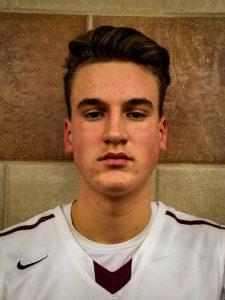 Vertus Charter at Aquinas Institute—Tues., Feb. 13, 7:00 PM
Even though the top performer for the program for a majority of this season up to this point in sophomore Justin Johnson has been hurt for its last five ballgames, Aquinas Institute still gave a pair of state powerhouses from outside the Rochester area legitimate tests last week. After losing by just four points against a two-loss Canisius High squad out of the Buffalo area this past Thursday, Institute went into the halftime break trailing by single figures this past Saturday afternoon against a Liverpool team out of the Syracuse area on a nineteen-game winning streak. A major reason this very young group is turning heads here at the end of this regular season is due to the return of 6-foot-4 Kidtrell Blocker. Following being sidelined for seven weeks, he returned to the floor this most recent January 27 against Niagara Falls. This past weekend against Liverpool, Blocker recorded a season-high 22 points and a season-high eight rebounds. 6-foot-10 sophomore Tyler Warner accomplished his first two double-doubles of this campaign in those recent outings against Canisius High and Liverpool. A weapon for Vertus Charter with a similar body type and hardwood repertoire to Blocker is 6-foot-4 junior Jahmel Demery. Jabez Thompson has continued being one of the most underrated true frontcourt players in the section this year.
Leadership Academy for Young Men at McQuaid Jesuit—Tues., Feb. 13, 7:00 PM
Seventeen days after McQuaid Jesuit handed the Lions their first loss of this season, the rematch is shaping up to be a dandy and a half. The week following that defeat, Leadership Academy for Young Men notably took out its frustration on a trio of opponents, including a domination by many definitions of a current local leviathan in Pittsford Sutherland. Now, fans in this area are wondering whether or not the Lions will orchestrate a similar progression of getting back on track to end this regular season after losing this past Friday night at home against Monroe due to a Devante Mateo game-winning shot and a Tyquil Glasgow statistical explosion.
PeeWee Mateo gives @JMHSRedjackets an 82-81 lead pic.twitter.com/Nhm64XUFv7

— Paul Gotham (@PickinSplinters) February 10, 2018
With the taller 6-foot-6 Connor Zamiara stringing together so many major performances down the stretch this regular season thus far for the Knights, Leadership Academy for Young Men would certainly benefit in this one from 6-foot-3 Marcus Barr continuing to play much bigger than he stands. What sophomore guard Jermaine Taggart has accomplished this year so far is such a great story because, if a player is good enough at some point in his high school career to be rather consistently scoring in the twenties and thirties, they usually begin said high school career on varsity. Jermaine has come such a long way so quickly as an underclassman in that program. Expect red-hot Anthony Iglesia to make the most of his senior night game.
World of Inquiry at Wilson Magnet—Wed., Feb. 14, 6:00 PM
If the season ended earlier today, World of Inquiry would only be seeded fifth in the local sectional bracket for Class B for this sport. With that being said, the Griffins could very well be the most complete team in that classification and the best chance for Section V to gets its hands on a state title in said classification this campaign at the moment. 6-foot-4 senior swingman CeyQuan Salmon has just about done it all this season for World of Inquiry, including scoring 47 points in a single ballgame. Then, in the third quarter of his senior night performance this past Friday against School of the Arts, Salmon, who reached the 1,000-point mark during his junior season, faked a corner triple try and stormed baseline for a one-handed dunk with a defender in the vicinity. Charles Maurice Brown can expertly attack opposing frontcourts by either overpowering defenders in the paint or successfully shooting mid-range jumpers over them. Bobby Searight is listed at 6-foot-5 and 320 pounds, but he has displayed countless times as a junior that he can also gracefully move like a gazelle past opposing players with the basketball in his hand if an offensive possession requires it. Javonte Burrell and Tremier Dollar would be the leading scorers on many other squads in this section this year. That duo against Robert Davis and Anthony Jubray of the Wildcats could be a more well-rounded backcourt battle in this one than some might expect.
Slamming. Salmon. CeyQuan Salmon @GuyWith1Sleeve of World of Inquiry zested up his senior night game this evening by dribbling the basketball baseline for the dunk vs. School of the Arts. pic.twitter.com/3hKL2XRk7y

— Matt Trabold (@TrabsMatt) February 10, 2018
Fairport at Penfield—Wed., Feb. 14, 7:30 PM
The Patriots have tapered off down the stretch of this regular season, but to say that they are definitely not a sectional bracket contender for Class AA this go-around would just be silly. Penfield deserves more respect than that due to the highlight plays and positive results that the team accomplished earlier this campaign. The caliber of athleticism of 6-foot-4 Bryson Scott on top of the clutch factor of Isaiah Preston should make the Patriots at least competitive in postseason play starting here in the next week. Jason Ellis and his staff also have at their disposal a supporting cast with legitimate substance around that duo of major stalwarts that is led by junior guard Javion Monroe.
In terms of the frontcourt for the Red Raiders, most people know of the wowing visuals that concoct the game of silky and overpowering Jackson Sullivan, but rangy Anthony Pappano has frequently been a capable sidekick for Sullivan up front as a fellow senior. Also, a notable tight end for the school in 6-foot-5 Mike Brown has shown here and there that he can come in off of the bench to power for a bucket or a blocked shot usually in a time of need for his squad. Marked by the way he passionately cups one of his eyes whenever Fairport runs its play named after the Iowa Hawkeyes, Andrew Bartlett is undoubtedly one of the most reliable floor generals the game around here has at the moment.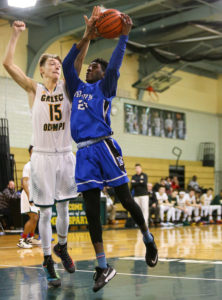 Greece Odyssey at Batavia—Wed., Feb. 14, 7:00 PM
Around two years ago on February 3, Greece Odyssey miraculously upset a Batavia side that went on to represent this section in state postseason play in this sport for Class A due to a very late bucket by Dewaun Bryan. A day less than three weeks ago this season, the Leopards beat the Blue Devils again in a game at home that was decided in the final minute of regulation behind the rebounding of Aric Williams and the shooting at the charity stripe by DJ Billings. Like World of Inquiry, Greece Odyssey is another team that is not currently in the top two of those Class B standings that could easily have what it takes to get to the sectional title game this time around for that classification. Travon Harper is the type of starting point guard that can mesh a team together on the court for a long postseason run.
In the season involving the first of those two meetings between these two programs mentioned in the paragraph just above, TeeSean Ayala was a major producer as an underclassman for that mighty Batavia side. He should be considered the top option for the Blue Devils now two years later in large part due to that experience. With Ayala, a longtime impressive sidekick of his in Antwan Odom and a budding major performer for Buddy Brasky and his staff in Mason McFollins should be enough to give this climbing Batavia group the tools to win a postseason game or two.
VIEW MORE CHRISTOPHER CECERE PHOTOS HERE. 
SECTION V IN DIVISION I UPDATE
Nahziah Carter—Fr., Washington (Bishop Kearney)
This past Saturday, Nahziah put together the fifth double-digit scoring outing of his young collegiate basketball career by recording ten points on 4-of-6 shooting from the field and 2-of-2 shooting from the charity stripe on top of two steals against Oregon State. It is the manner in which he accumulated those statistics that made him one of the top stories nationally in the sport despite it being such a packed Saturday slate. Carter had a trio of dunks in the ballgame. You will have a hard time finding a better triumvirate of dunks in a single game in this hardwood generation than what he let loose that night against the Beavers. That designation includes the professional ranks. That threesome included a mean posterization, a one-handed tip slam and a two-handed windmill into a reverse. A bummer to a certain degree that night though was that these Huskies were upset by an inferior conference opponent.
.@sectvbb product Nahziah Carter @_ClutchCarter had the fifth double-digit scoring outing of his young collegiate career tonight. It included three dunks: a posterization, a one-handed tip slam and a two-handed windmill into a reverse. Find me a better trio of dunks in one game. pic.twitter.com/rIsQFoRJ3w

— Matt Trabold (@TrabsMatt) February 11, 2018
Dontay Caruthers—Jr., Buffalo (East High)
It would appear that Dontay is just about back to his previous form after missing all of those games due to a foot fracture. This past Saturday against Northern Illinois, Caruthers received the most playing time in a ballgame since returning to action for the Bulls by getting in for seventeen minutes off the bench. In that time, he accumulated nine points on 3-of-4 shooting from the field and 1-of-1 shooting from downtown, two assists and no turnovers against the Huskies. If you are a sports fan that believes in the notion that a humbling loss can be a positive occurrence for a very good team with postseason play coming up soon, that is just what you have with Buffalo getting upset in that one in overtime by a pair of points.