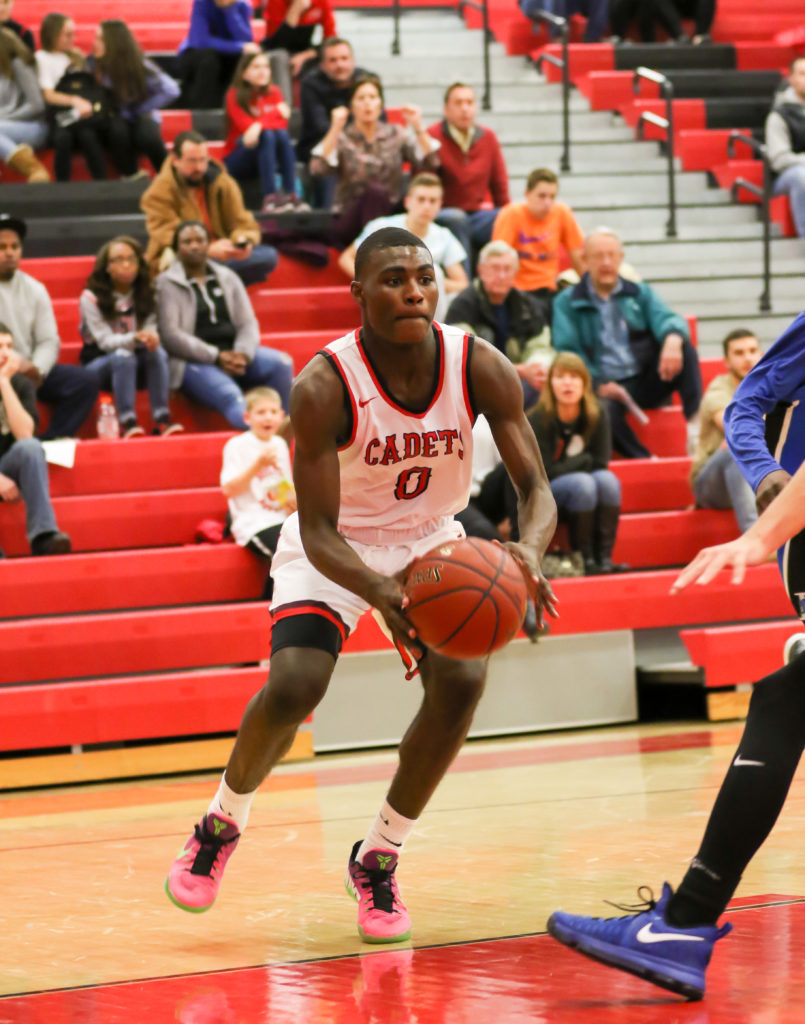 By MATT TRABOLD
It is not just a college basketball trend anymore. High school boys basketball players nationwide are starting to transfer to other programs within the sport for a variety of reasons, including better competition and better exposure, almost as much as their collegiate counterparts. Section V has been no stranger to this development over the past few years.
This year though, the latter half of the "same face, new place" term as it relates to Section V boys basketball has happened in more instances outside of the state of New York. Six-foot-eight top thirty Class of 2019 recruit Isaiah Stewart moved on from McQuaid Jesuit to continue his career at the reigning Dick's Sporting Goods High School Nationals champion in La Lumiere out of Indiana.
VIEW MORE CHRIS ROACH PHOTOS HERE. 
Four-star Class of 2018 University at Buffalo commitment Jeenathan Williams moved on from University Preparatory Charter School for Young Men to continue his career at Prolific Prep Academy out of California. It is hard to fault Stewart and Williams for making those moves. La Lumiere is currently ranked second nationally by USA Today. Prolific Prep started this season ranked sixth nationally by USA Today. Also, a longtime backcourt starter for Monroe in Rayshawn Boswell transferred to Berkshire School out of Massachusetts prior to this school year.
As far as transfers within the Section V ranks for this season go, the conversation should begin with Greece Athena. The Trojans were already going to be bolstered this campaign by a trio of returning starters in Nigel Scantlebury, Patrick Meisenzahl and 6-foot-5 Ryan Kubanka. Enter in Christian Jones and Johnny Salone. The 6-foot-1 Jones comes over from a starring role at Southwind High School out of the Memphis area – a program that has produced a recent starter for the Memphis Grizzlies in Jarnell Stokes and current Gonzaga star Johnathan Williams III. Jones will push heartily for the title of the best boys basketball player in Section V this season.
The 6-foot-3 Salone was a Niagara-Orleans League First Team performer in Buffalo's Section VI last year playing for Medina. Already this campaign, Salone has proven to be a very athletic cacophony of long limbs that can block plenty of shots and thoroughly disrupt passing lanes.
Six-foot-four Thomas Jones III was a massive addition for McQuaid Jesuit a couple of years ago after some varsity playing time as a freshman at Gates Chili. Jones III has now returned to the Spartans for his senior season. Behind the twosome of Jones III and 5-foot-9 longtime contributor Keith Slack, Gates Chili is due for an upswing this time around under the tutelage of a new head coach in Terry Nowden.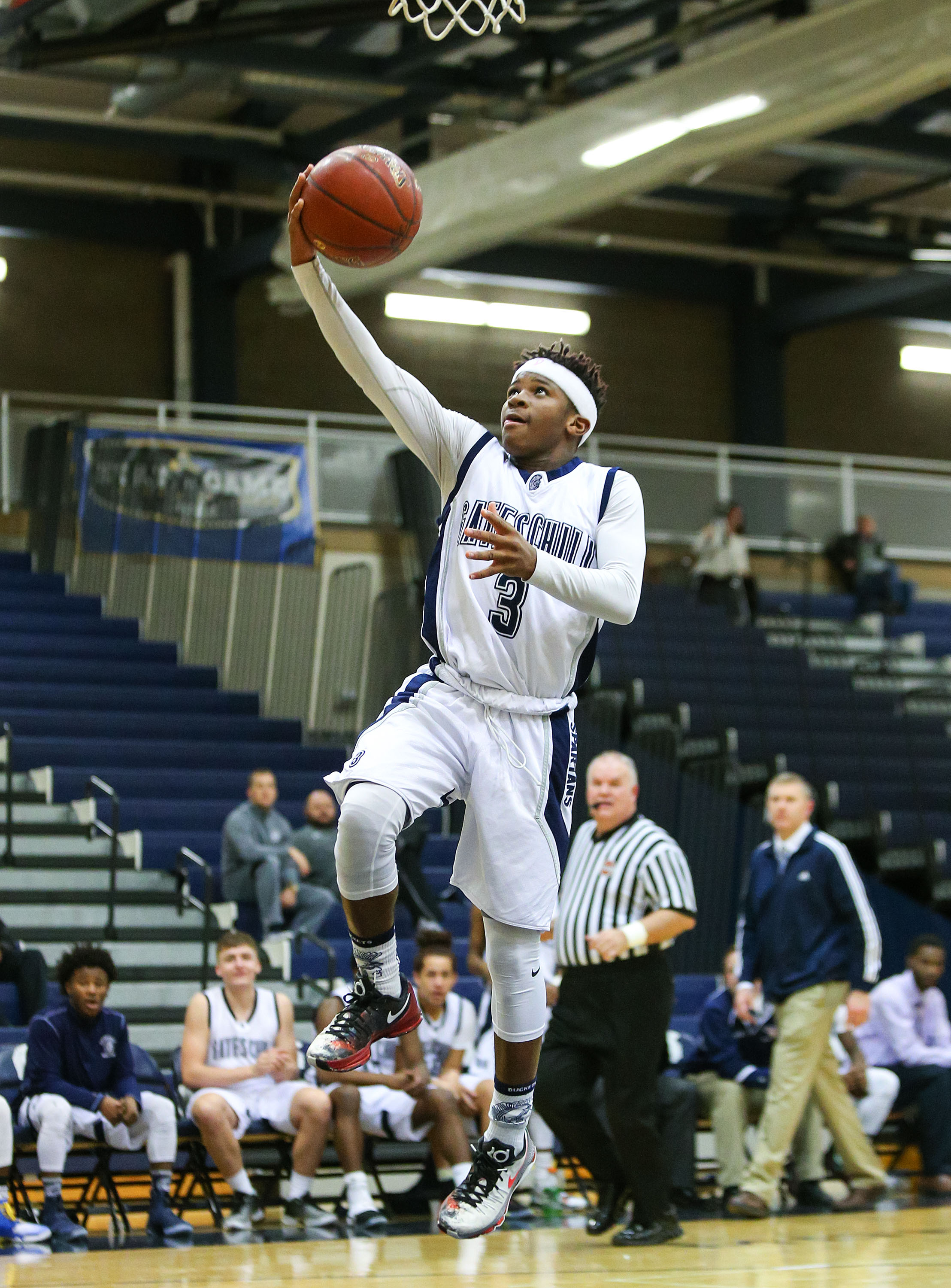 VIEW MORE CHRISTOPHER CECERE PHOTOS HERE. 
Former Bishop Kearney tip slam artist and a bull of a rebounder in Patrick Thomas made the move for this season across town to an Irondequoit frontcourt that lost 6-foot-4 Alex Goldsberry and 6-foot-6 Jeremiah Zitz from its state championship team a year ago.
When have nitro bunnies like @_ClutchCarter (@DavidPJablonski) & @Dreamville_33, no run-up is needed for a jam // two extra smammers at end. pic.twitter.com/hBQm7wN4QE

— Matt Trabold (@TrabsMatt) February 15, 2017
Malek Williams averaged over twenty points an outing for Churchville-Chili two seasons ago. After not being involved in Section V boys basketball last year, Williams has resurfaced at Rush-Henrietta.
SLAP YOUR PEEPERS ON THIS FIVER 
Greece Athena vs. University Preparatory Charter School for Young Men at Roberts Wesleyan College–Wed., Dec. 6, 8:00 PM ET
A 6-foot-7 junior for the Griffins in Jabez Thomas might just be the best Division I men's college basketball possibility in Section V at the moment after the departures of Isaiah Stewart and Jeenathan Williams. Thomas is at the center of yet another University Prep squad with suffocating team lengthiness.
University Prep plays Fairport for the title tonight. Game is ft. @Boogie_35. @TobyMotyka @JennaCottrell will have the highlights @13WHAM. pic.twitter.com/v5cVz9Jygb

— Matt Trabold (@TrabsMatt) March 6, 2017
With scrappy Johnny Salone and sophomore Melvin Council at its disposal, Greece Athena is one of the teams in the Rochester area most equipped to properly combat that lengthiness. A couple of Griffins to keep an eye out for early this season are already very productive new names on that varsity roster in Quinton Sanders and Kani LaGree.
Monroe at Gates Chili–Wed., Dec. 6, 7:30 PM ET
This will be the first time Thomas Jones III plays in a real game for the Spartans since departing for McQuaid Jesuit a couple of years ago. If you are looking for a player on the Redjackets with a similar skillset to Jones III that can be thrown at the notable 6-foot-4 transfer, that is Chris Gibson Jr. Both have good size for the area on top of displaying already over their scholastic basketball careers that they can convert consistently from the perimeter on offense. This tussle also boasts a promising individual battle of shifty and extremely quick 5-9 junior starting point guards behind Keith Slack for Gates Chili and Devante Mateo for Monroe. The Redjackets may have lost Rayshawn Boswell to prep school, but the team already has a nine-point victory over a still strong McQuaid Jesuit side under its belt this campaign.
Fairport at Hilton–Wed., Dec. 6, 7:30 PM ET
Whether it be Cory Magee or Kevonte McClain or Ryan Algier, Fairport always has ample size in this sport. Even though it is essentially an entirely new cast of characters for the Red Raiders this year, USA Basketball Men's U16 National Team coach Scott Fitch and his Fairport staff will still have plenty of height to employ against opponents. The Red Raiders have three players listed at 6-foot-5, including Jackson Sullivan and sophomore Stefan Milinkovic. As for the Cadets, sophomore Tah-jae Hill is not far behind Jabez Thomas for the title of the best Division I men's college basketball possibility in Section V right now. Another backcourt piece to focus on this season for Hilton is 5-foot-10 junior Noah Malta.
Greece Arcadia at Irondequoit–Fri., Dec. 8, 7:15 PM ET
Like Gates Chili and Hilton, a defending state champion in Irondequoit is another very promising squad for this season that is playing in its opening game this week instead of last week like most teams did. The Eagles lost Zach Stenglein, Alex Goldsberry, Jeremiah Zitz and TySean Sizer from that starting lineup a season ago. Luckily, Bishop Kearney transfer Patrick Thomas and legitimate Division I men's basketball and football prospect Gerald Drumgoole make up a fearsome local frontcourt. Many are wondering what kind of contributions Zach's younger brother in Josh Stenglein will provide this campaign. When it comes to the Titans, do not let the burly physique of Joe Gallery fool you. He unleashed a silky circus layup upon Greece Athena in the first half of that game this past Friday night.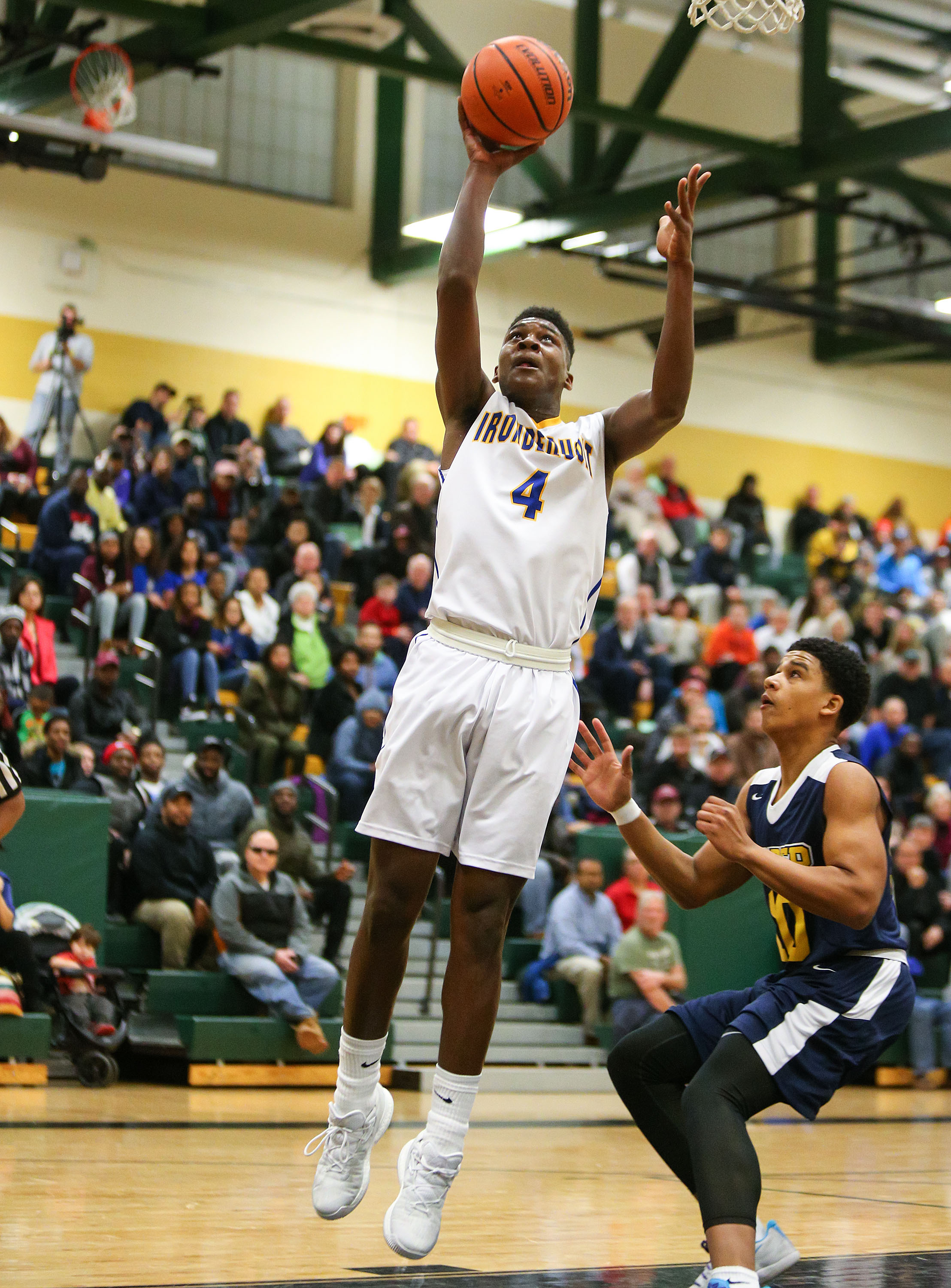 Early College International at Wheatland-Chili–Fri., Dec. 8, 7:30 PM ET
Gone from the state powerhouse teams for the Cobras over the past few seasons are notable names like Tajmin Holt, Bryan Harrell, Shandare "Scooby" Figgins and Jagdeep Drumgoole. The only real holdover from all of that success is guard Prophet Hampton. He recorded fourteen points for Early College International this past Friday night against Wilson Magnet. Former World of Inquiry Griffin Elijah Gissendanner was not able to play early on for Wheatland-Chili in its opening game for this season versus Rochester Prep Charter this past Wednesday, but he will be able to score in bunches when he can get out there on the floor for the Wildcats. Kevin Bayly-Henshaw is another elusive guard for Scott Lund and his staff this time around.
Section V in Division I Update
Dontay Caruthers–Jr., Buffalo (East High)
The reigning Mid-American Conference Defensive Player of the Year in Caruthers is displaying a lot more scoring punch for the Bulls as a junior. Before a low-scoring outing hampered by foul trouble against St. Bonaventure this past Saturday, Caruthers was eighth nationally regardless of position in overall shooting percentage at 74.4 percent – not to mention his current 11.3 points an outing scoring average. Dontay has dropped 23 points versus an opponent twice this year already with that scoring output coming against Alabama at Birmingham and Niagara.
Quinton Rose–So., Temple (Bishop Kearney)
The big knock against the 6-foot-8 guard as an NBA Draft prospect coming into this season had to do with his jumper. Rose is only through six contests this season thus far, but he is only eleven made threeballs behind the total amount he converted on over his entire freshman campaign. At the moment, Rose with his 40.0 percent shooting percentage from behind the arc is up ten perimeter shooting percentage points from last season. At 19.0 points an outing, the recent Bishop Kearney King leads a Temple team that could easily find itself in the 2018 NCAA Tournament in scoring. Two ballgames ago against a defending national semifinalist in South Carolina, Rose exploded for a career-high 24 points on 10-of-13 shooting from the field.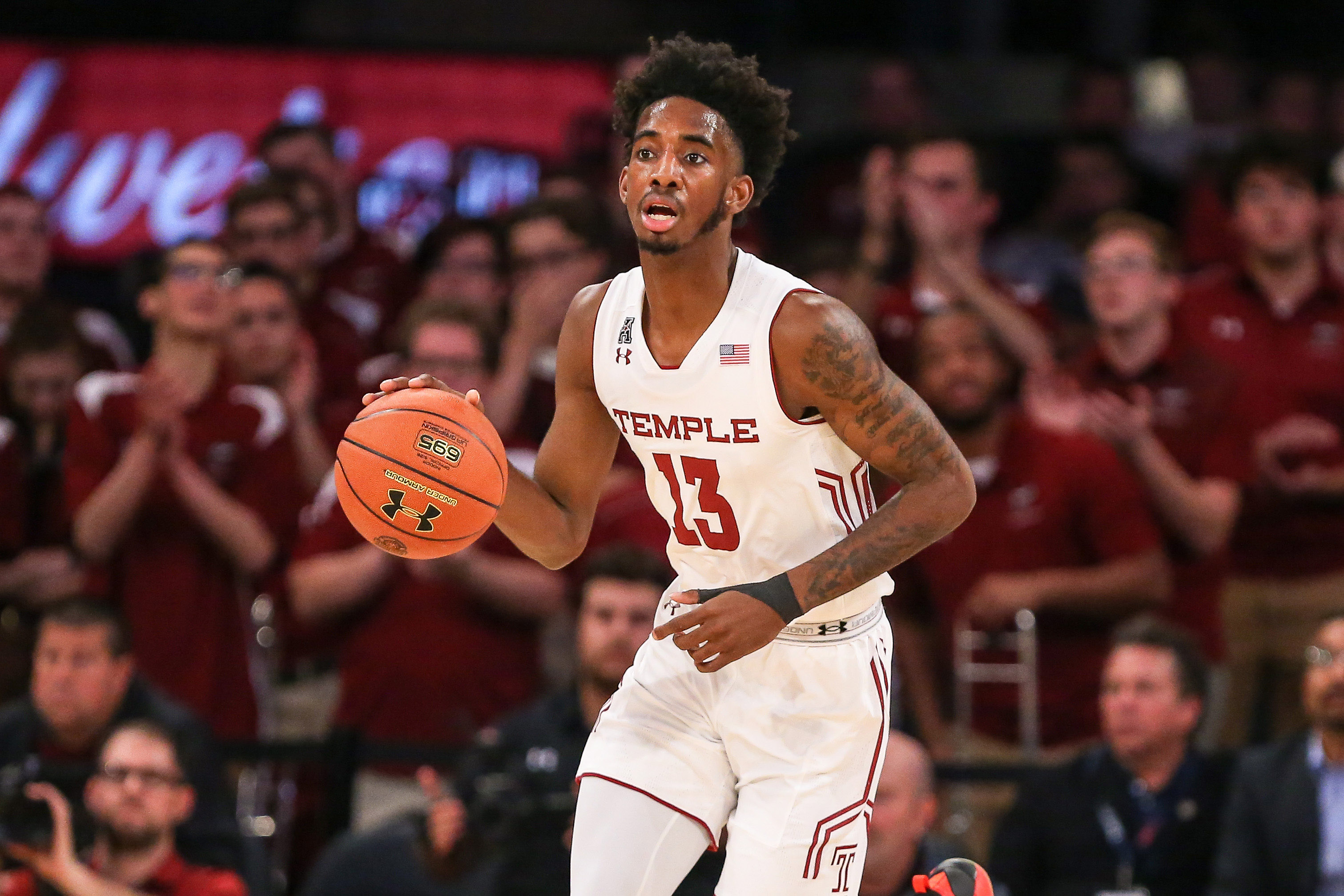 Antwoine Anderson–Sr., Connecticut (Bishop Kearney)
Anderson stormed out of the gate in his first game for the Huskies since transferring over from Fordham with twelve points, six assists, two steals and just one turnover against Colgate. Even though Jalen Adams has returned from a one-game suspension that kept him out of that opening game for Connecticut, Anderson has played well enough lately to carve out a starting spot alongside the fellow point guard in Adams. Anderson has scored in double figures in seven games already this campaign.