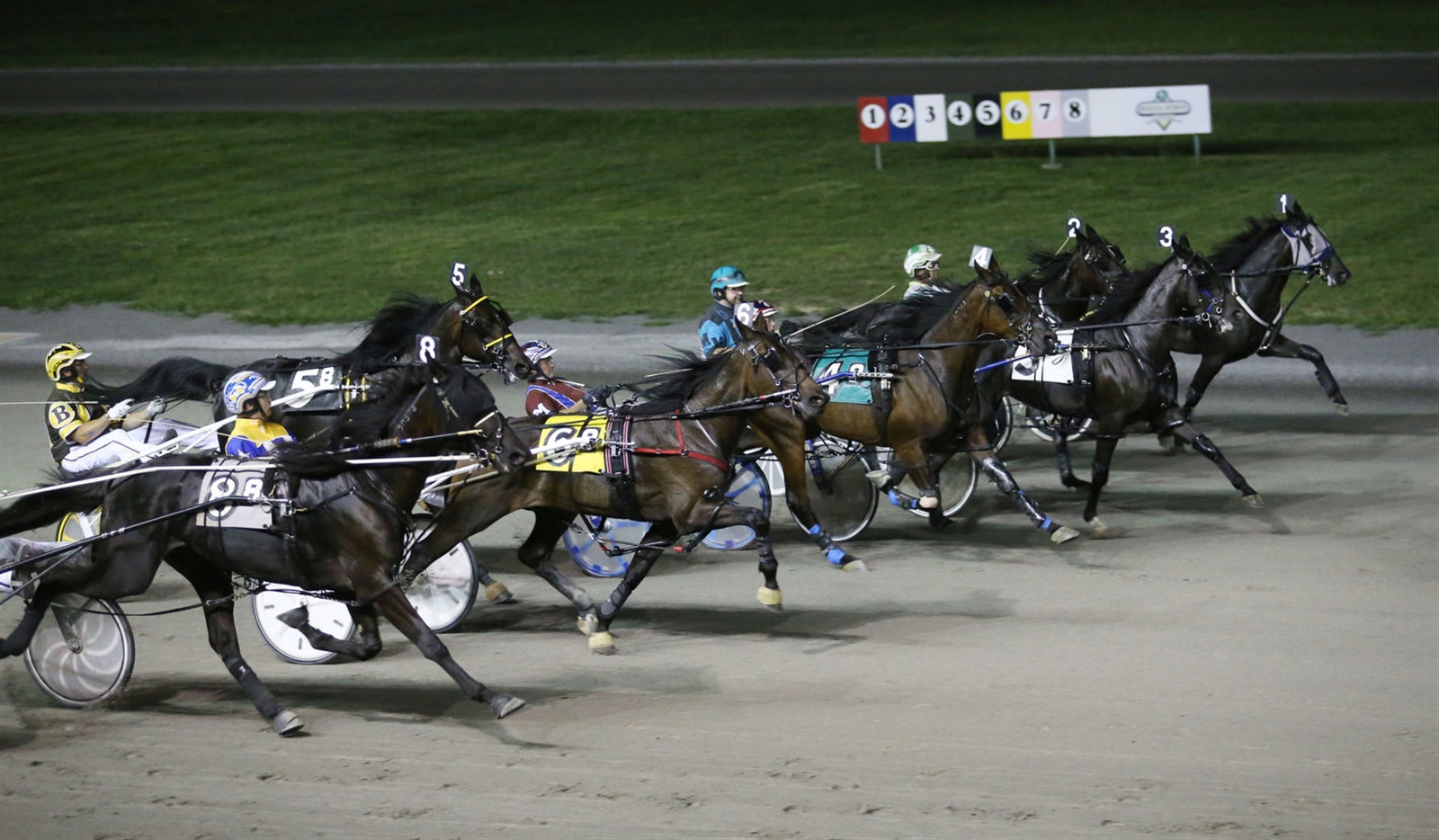 By Kevin Oklobzija
The weekend Spot Play Hot Plays at Batavia Downs AND the Meadowlands:
Friday
at Batavia Downs
Race 7
No. 2 Keystone Dalton (3-1 morning line). Driver Kevin Cummings had his choice of four horses in the race and landed her. He even took off No. 3 Catherine'sDiamond, a horse that looks very live for trainer Priscilla Mooney, for whom Cummings drives often. The drop in class is the key for Keystone Dalton.
Race 10
No. 1 Serious Major (8/5). I don't post selections so I can pick 4/5s every night, but sometimes you take the short price and find a way to cash in on the Pick 3. This 3-year-0ld is still sharp and now drops about nine classes thanks to the conditions of the race.
Race 11
No. 4 Spring Terror (8-1). The rail horse, Cartoonist, will be VERY tough. But Spring Terror is no slouch, and he drops in class. Plus, John Cummings Jr. chose him over the 2, a horse dropping even farther in class. He'll either leave and look for a two-hole trip, or he'll get second-over cover.
Meadowlands
Race 9
UPDATE: SCRATCHED. No. 7 Bettor Chill Out (8-1). Mounted a strong rally to finish second from post 7 in his last start at Pocono Downs, something that's not easy to do. Was racing in a much higher class at the Meadowlands back in September, and has had plenty of success at the Big M. Considering how McAce of Arts has been stopping lately, and that the Harmon barn is about as cold as can be, I think this horse is very playable.
Race 11
No. 6 Kotare Yael N (3-1). Raced very well in a higher class on Saturday night. Now drops and gets the jump on the main competition because they're stuck outside.
Saturday
Race 4
at Batavia Downs
No. 5 Vincent Van Go (4-1). Billy Davis Jr. chose to stay on Bubbie Boy, which was expected since he drives a ton for Maria Rice. But Vincent Van Go drops from $10,000 claimers into the $5,000 claiming condition (he gets in on the condition). Was first over last week against much tougher than this, and this is a good barn.
at the Meadowlands
Race 8
No. 6 Truth and Liberty (10-1). Has been piling up the cash at Saratoga and now ships to the Big M, where she was a winner this spring when taking on some high-class mares. She has been closing from the clouds at Saratoga but has plenty of gate speed if Anthony Napolitano wants to use it for position.
Race 9
No. 9 Caufield (10-1). There is a great deal of speed in this race, and not necessarily enough stamina to go with it. Thus, Caufield has the ability to float out, look for a spot to save ground on the turn, then launch a move heading to the half. He has trotted some very fast miles at Pocono Downs. Fear No. 2 Stealth Hanover, a quality 3-year-old, and No. 6 Dynamic Edge (9/2), because first-time Yannick Gingras on a trotter is a strong angle.
Recapping Wednesday's SPHPs
Race 4
No. 3 Hands Off Frank. Second. I liked the newcomer from Pennsylvania but said any Pick 4 and Pick 5 ticket absolutely had to include No. 1 Western Expression. They lined up 3-1 and Western Expression came up the passing lane to nail Hands Off Frank at the wire.
Race 5
No. 5 Drinkin N Dancin. Winner. His job became easier when No. 1, Bet On Me Hanover, was scratched. Still, Drinkin N Dancin was a dominant winner, pacing the mile in 1:56.3. Even better: he paid $13.20.