By Kevin Oklobzija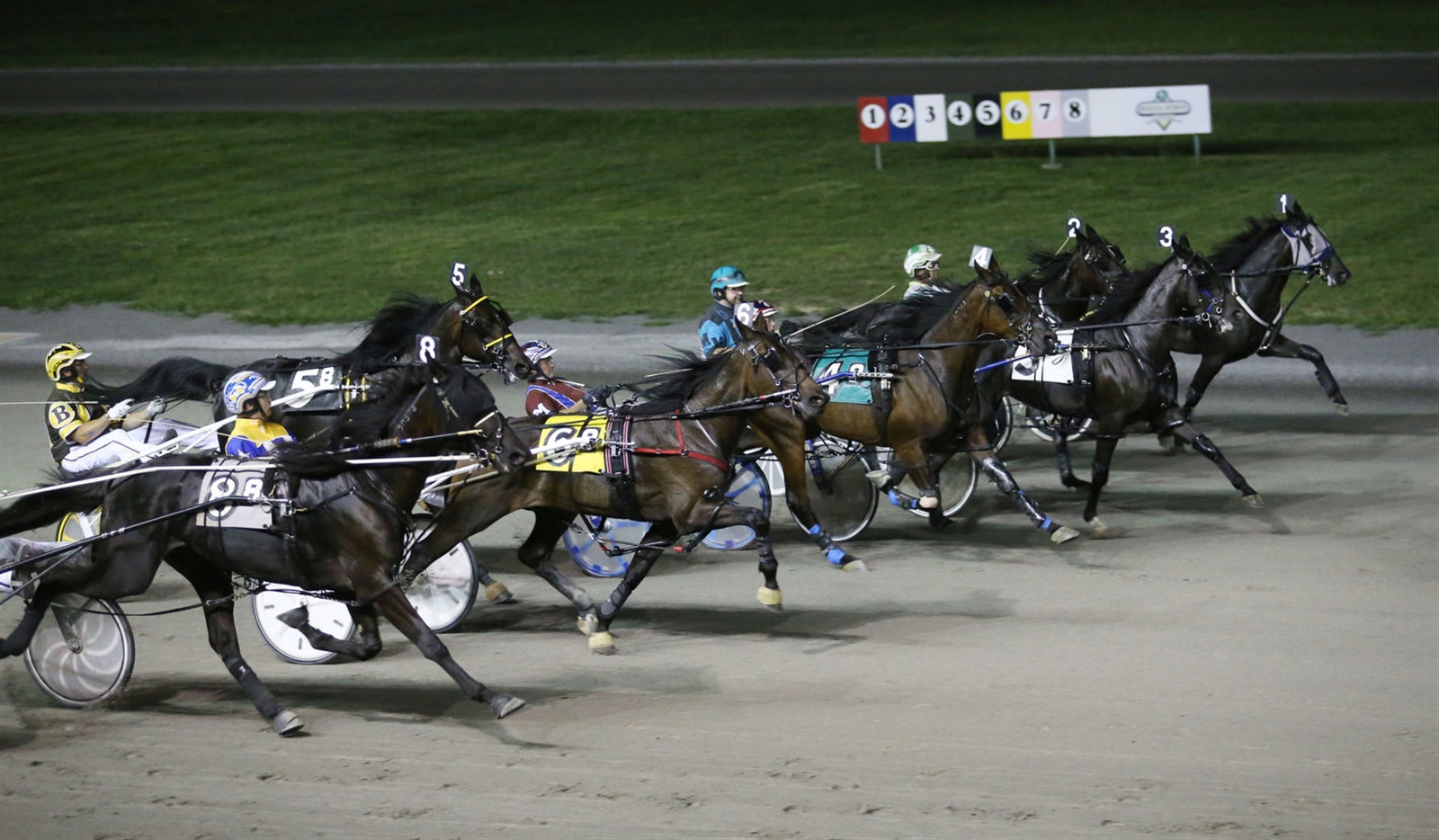 It's a small-track Pick 5 player's dream with a guaranteed pool of $12,500 on Wednesday night at Batavia Downs.
You simply don't get to play into a pool that large at Batavia anymore, so take a shot. Free program pages can be found at ustrotting.com as part of the USTA's strategic wagering program.
The Pick 5 hasn't been hit since the early sequence last Wednesday, thus the carryover is more than $7,200. The track and USTA will guarantee the pool will be $12,500, but it surely will attract much more new money than just $5,000, so the total pool figures to easily push past $15,000.
Tonight's Hot Play Spot Plays are all about the Pick 5 with some must-use horses in each race:
Race 1
The difficulty in putting together this Pick 5 play is finding a single. The closest I come is in the first race with No. 4 Back On Board N. He won in this class last week, and defeated one of tonight's logical contenders (Juxlivin My Dream) despite a first-over grind.
If you find a single elsewhere (and good luck with that), then you might also consider the 1 (Little Man Cam) and 2 (Juxlivin My Dream) in this race. If you're deeper than that, you have quite the bankroll.
A possible single: No. 4. Others: 1-2.
Race 2
A very difficult race, especially with Billy Davis Jr. choosing to drive the 1, Zeitgeist, instead of the 3, Trotting R T, or the 8, Signal Hill OK. Zeitgeist's form is awful, yet a high-quality driver goes there. Perplexing to say the least.
This is an absolute spread race: 1-2-3-5.
Race 3
Yet another spread race because it's impossible to make a solid case for just one or two horses.
The 1, 2, 4 and 8 are all possibilities. I say even the 8 because there's a chance the speed stops, and he did close from seventh to win in this class on Sept. 30.
And if you can excuse the 26-day gap between races with No. 3 Prince Aland, then he's also in the mix. He did pace a 1:52.3 mile at Vernon Downs this season. But a sick scratch and the large gap throws up a big red flag.
Use 1-2-4 for sure. The 8 if you're on a big ticket and 3 if you're trying to take the whole pool.
Race 4
Another difficult race to narrow. I say the 1, 5, 6 and 7 are in play. The 1, Heather, just won in 1:52.4 mile at Rosecroft on Nov. 4 in a fairly weak condition. But even if she goes three seconds slower tonight, she wins.
The 7, Who Says That, drops out of the Open mares pace but she has the far outside without gate speed, so the 5 (Sara Cola) and 6 (the tough-as-nails Quicksilver Candy A) get the jump on here.
I can see narrowing to just the 6 (the best of the speed) and 7 (the best closer), but that Rosecroft mile for Heather scares me.
Small ticket 6 and 7. A big play has the 1-5-6-7.
Race 5
For me there are three must-use horses: the 1 (Regal Roxy), 2 (Miss Evil) and 4 (Part Time Lady). Regal Roxy was chasing a :56.4 half last week and tired. There's far less speed in this race, she's had a race back at Batavia (and first in the McDonough barn) could help. Miss Evil showed signs of life after a three-month break and Part Time Lady drops from $5,000 claimers.
You can possibly make a case for No. 5 Letsgosomewhere, hoping she's cycling forward, but that's nothing but a hope since she raced so poorly last week in this class as the favorite. She had cover from Miss Evil yet lagged far behind that one in the stretch. And when's the last time the Ron Reback stable won a race?
A big ticket might try to wake up No. 7 Tinker Taxi. Kevin Cummings gets the drive, he has speed, and if he's back to what he was in September, then maybe he leaves and trips out.
For sure: 1-2-4. Maybe 5-7.
The not-so-small small play: 4/1-2-3-5/1-2-4/6-7/1-2-4. $36 with a .50 wager.
Recapping the weekend SPHPs
Friday
Race 4
No. 4 Keystone Keen. Second at 4-1. Forced to go three-wide around a stopping horse at the three-quarters but the pocket-sitting Lightning Raider N saved all the ground inside and won.
Race 5
No. 2 Montezuma Bluechip. Second at 2-1. Got parked to the quarter in a brisk :27.4 and was no match for the first-over charge by Jimi Wind Ricks, who ran away and hid as the 6/5 favorite.
Race 8
No. 3 Just For Today. Seventh. Went off as the 4/5 favorite but broke as the gate sped away.
Race 9
No. 5 Bahama Bay. Third at 8-1. Had cover and paced OK in the stretch but was no match for 2/5 favorite Cartoonist or Kings Treasure.
Race 12
No. 2 Cam Engine. Sixth after being DQ'd from third. Laughably went off stride at the start and caused interference as the 6/5 favorite. Sometimes when they look too good to be true, they are.
Saturday
Race 10
No. 2 One Chaser. Winner as the 1/2 favorite. Sometimes when they look like they can't lose, they can't. Went right to the lead and widened his lead with every step, just as he should have done, since he was a $5,000 claimer facing a field of $4,000 claimers.