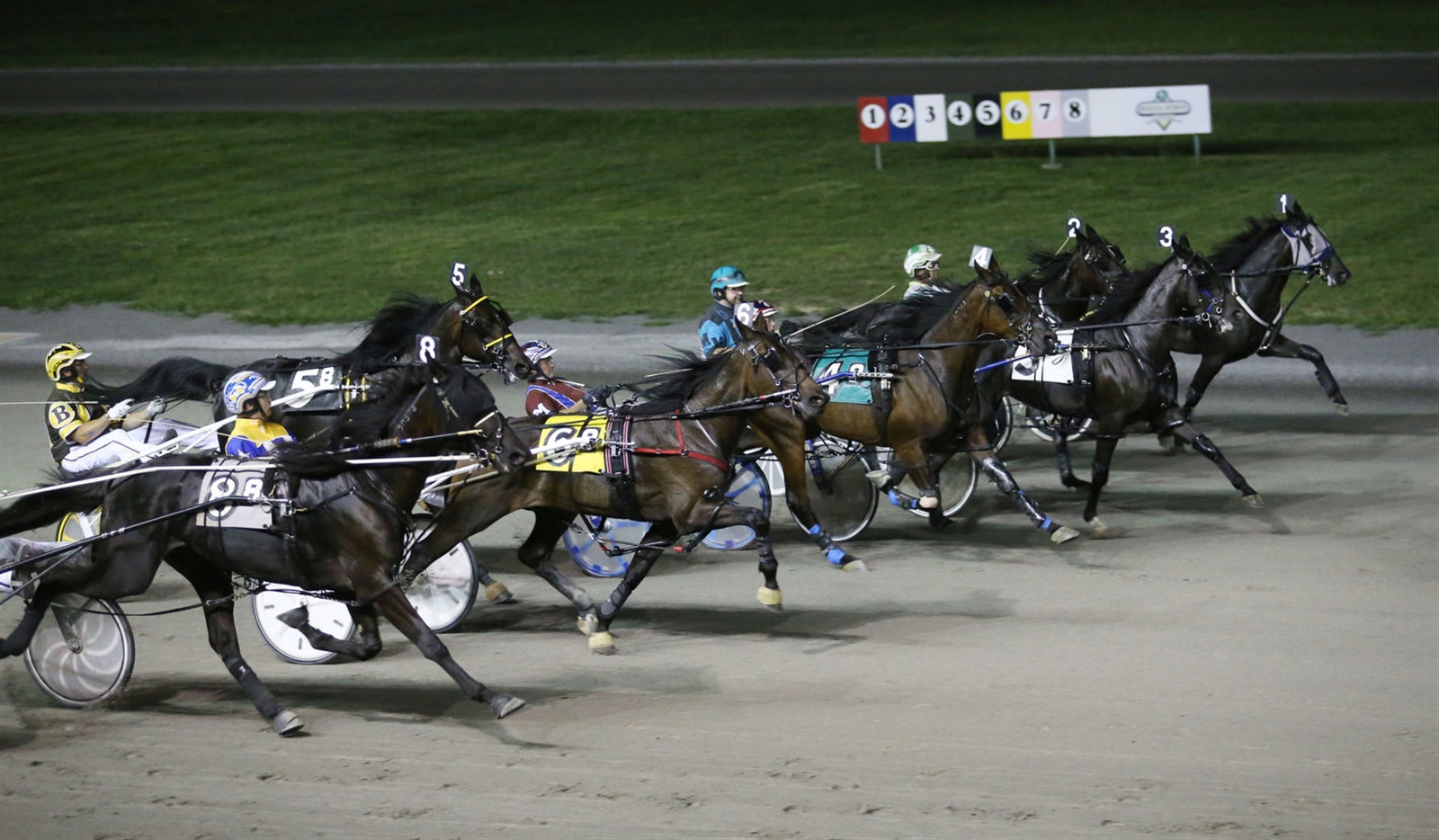 By Kevin Oklobzija
Spot Play Hot Play for Wednesday's 5 p.m. card at Batavia Downs
Race 1
No. 4 Upbyfive (3-1 morning line). I see no reason Kevin Cummings doesn't put this guy on the lead. This is his third start back after a three-month break, and he drew posts 6 and 8 for his first two starts. In this race the 1, 2, 3, 5 and 8 don't appear capable of winning, so if he gets a moderate half, he should be able to hold off the 6 and 7 in the lane.
Race 5
No. 1 Larjon Laura (5/2 morning line). That morning line should say 2/5, not 5/2. She drops about 12 classes into a race written specifically so she could draw in (non-winners of $2,000/last 5 starts, who didn't race for a purse higher than $6,100. She raced for $6,000 her last start). The rail only makes her job easier.
Race 12
Nos. 2 Princess Bliss and No. 7 Letsgosomehwere. I'll use both in the final leg of the Pick 3. Princess Bliss was OK in her last start at this level, and draws inside. She can grind first-over. I picked Letsgosomewhere last week at a higher class, and she had nothing. But at this bottom level, she figures to wake up.
Recapping the weekend SPHPs
Friday
I wrote that I "wasn't feeling it" for the Friday card. Boy, was I right. I shouldn't have made any selections.
Race 9
No. 5 Priceless Addition. Fifth (of five). Let's hope the first start for the Beback stable isn't a true indication of this horse's ability or he'll have been a worthless addition. Could barely go forward for the first half-mile and then finally went off-stride.
Race 11
No. 6 Roll With Faith. Sixth (of six). Cut the mile and stopped like the race was over. The entire field passed her in the lane.
Saturday
Race 2
No. 4 Signal Hill OK. Fourth. Enjoyed a dream pocket trip behind Ellen's Streak but was empty in the lane.
Race 4
The play was an exacta box of the 1 entry and No. 2 Rock The Dream. Winner. Sort of. They lined up 2-1 and finished that way. The exacta, however, may have set a record for lowest payout in history: $4. And this was in a race with seven betting interests. $4! I'm not sure what the point of this claiming series was, but I'm pretty sure it wasn't to dangle a $20,000 purse so the series final could end up being so ridiculously non-competitive.
For that matter, none of the seven claiming series finals were competitive — on the track or for the handicapper. The winning prices: $4.30, $3.70, $2.40, $2.40, $4.40, $2.10 and $3.50.
Race 9
No. 4 O' Sundland. Fifth. Got parked the mile as the 2-1 favorite and faded.