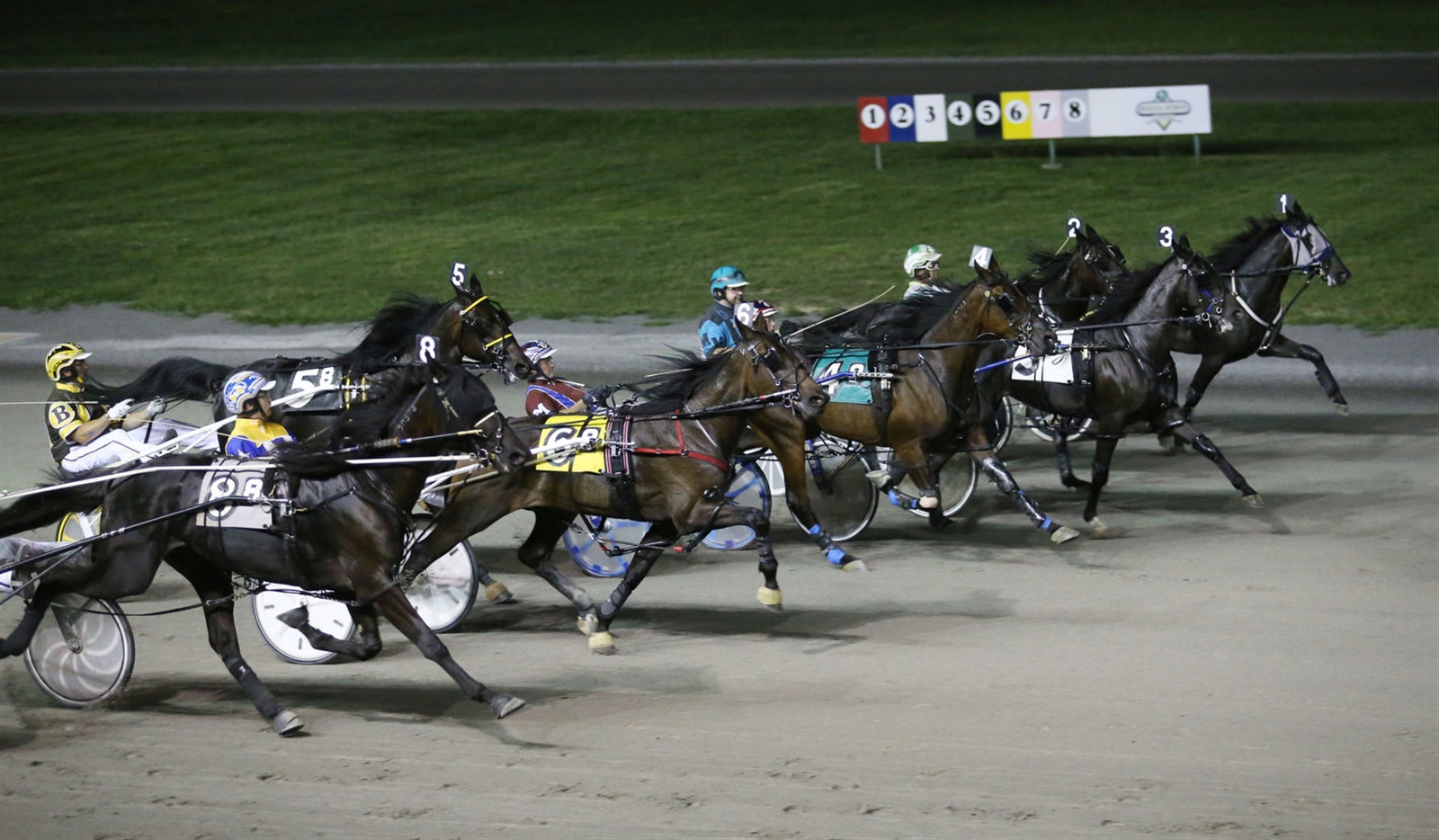 By Kevin Oklobzija
The Spot Play Hot Plays for Wednesday's 5 p.m. card at Batavia Downs
Race 3
No. 6 Letsgosomewhere (5-1 morning line). After racing in a much higher class for two months, she's back at this lesser level thanks to the money-earned stipulation of the conditions. Last week, in this class, Ron Beback Jr. left from post 7 but got parked the entire mile on a rain-dampened track. That should only tighten her up for tonight, and the pace-setter, Part Time Lady, figures to stop again as she has been doing every week.
Race 5
No. 7 Mr. Sessor (4-1 morning line). I'm not sure if they're trying to set some sort of record for most starts in the shortest time period, but this is No. 4 in 12 days. Of course, three came in six days, so this recent five-day break will seem like a two-week vacation. He set brisk fractions last week and rightfully tired, especially considering he's been racing all over the northeast for the past month. Drops to a lesser condition and, more importantly, he's a he. Another race where it's a gelding against the fillies and mares (No. 3 Diamond J is the only other male).
Race 6
No. 6 Back on Board (2-1). Take the advice of the horse name and jump right back on board this guy. He just romped in this class on Friday night, which almost always means he's got leave the condition. Ah, but not so fast. These entries were drawn before that Friday race was run, when he was still eligible for this class. Thus, when you win convincingly in this class and face half of the same horses, you're not supposed to lose unless something of supreme quality also is entered. You might want to use No. 2 Electric Chapel N second and third in any trifecta. He didn't leave last week from post 7, and then during the mile was out, and back in, and back out. He'll be a nice price.
Race 10
Use both No. 7 Brees Creek (6-1 morning line) and No. 8 Maradona (7/2) in your Pick 3s. Both are dropping, and while they're on the outside, they're facing a very weak field. They're far superior to the rest.
Recapping the weekend SPHPs
Breeders' Cup Saturday
Race 7 — Filly & Mare Turf
No. 5 Wuheida. Winner. At 11-1, returning $24.40 to win. Sat the perfect trip not far off the front-runners and then burst to the lead at the top of the lane. I was convinced of this horse thanks to the extremely positive comments by Mike Welsch of Daily Racing Form after he watched her work during the week. I advise you to follow him at Derby time for his impressions of workouts.
Race 8 — Sprint.
No. 2 Drefong. Completely empty. Broke lazily and fanned wide turning home but had no real answers.
Race 9 — Mile
No. 5 World Approval. Winner. I expected John Velazquez to sit right off the front-runners and that's precisely what he did. He then burst to the lead turning for home and was clearly best. Paid $7.40.
At Batavia Downs
Friday
Race 2
No. 3 Blackjack Seelster. Second. Went off at whopping odds of 22-1 and ran second. The exacta with a usable horse, Barefoot Bluejeans, paid $394.
Race 5
No. 7 Electric Chapel N. Seventh. Apparently anyone paying attention knew he wasn't going leave because he went off at odds of 50-1. A confirmed front-runner, he took back at the start, apparently intimidated by the moderate speed of the 1 and 2. And then he was in and out, and in again, and raced like he was 250-1.
Saturday
Race 1
No. 2 Jet Airliner. Second. Went off the 3/5 favorite but worked fairly hard to get to the front and had no answer for the first-over charge by Barry Hanover. A clear second.
Race 6
No. 8 Teo Enteo A. Third. Despite the fastest qualifier in Batavia Downs history in August, this guy remains winless at the track.
Race 11
No. 6 Electric Albert. Winner. I said he'd be a short price, because he towered over a very weak field, and to just accept a sure winner. He went right to the front, at 1/2, and jogged.