By PAUL GOTHAM
When the dust settled on Saturday, No. 4 Bishop Kearney remained the highest seed in Class C2. With a 3-0 win over Campbell-Savona, BK moved on to the semi-finals for the third time in four years.
Their reward? The Kings earned a date with No. 9 Red Creek – winners of five of seven including a 2-1 toppling of then undefeated and NYS Class C No. 1 Williamson as well as a 5-2 triumph over top-seeded Bloomfield on Saturday.
Oh and this is the same Red Creek which also holds the Section Five record for most program titles with 23.
Safe to say the Rams had the collective attention of Stephen Strauss and his Kings.
"Red Creek has more tradition in soccer than about anybody in the state," Strauss commented. "You always have to respect that. You knew they had a lot of momentum."
Consider the momentum stopped.
Four different Kings found the back of the net, and Kearney (11-5-1) advanced to Saturday's championship game with a 4-0 victory in Class C2 semi-final action on Porray Field at Wayne Central Schools.
"They were so fired up and so excited about this," Strauss said of his team. "They knew how Red Creek was rolling. They knew they had to improve on their performance from Saturday. They just came out and played as hard as they possibly could. It was really impressive. It was fun to watch."

TJ Tytler started the scoring with sixth goal in the last four games – a 25-yard blast in the 18th minute.
"Once it came off my foot I knew it was going in," the junior midfielder said. "I immediately felt it, bottom corner. Goalie really didn't have a chance."
The play started on the left side of the pitch where Fernando Furioso beat a pair of defenders before setting up his teammate.
"Fernando played it up top. I took a touch with my right foot and just had a strike right through it. Fernando passed it beautifully to me."
The duo doubled the BK advantage when they worked a one-two combination in the middle third with less than six minutes to go in the first 40.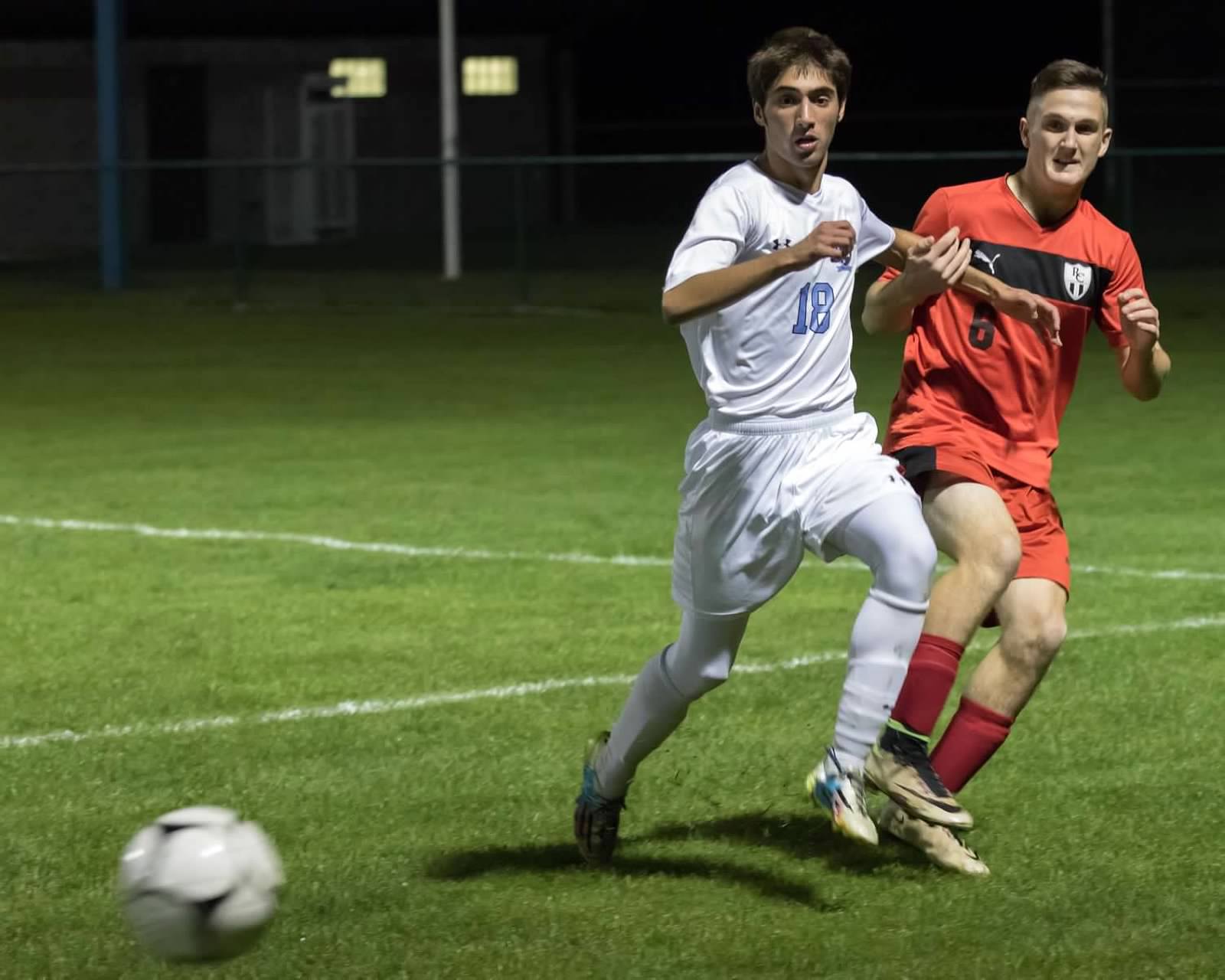 Strauss proved himself as clairvoyant at halftime.
"We always say two-nothing is the most dangerous lead in soccer because one goal changes the momentum of the game. Our talk at halftime was let's not be satisfied with two. Let's make it four as fast as possible."
Evan Stevely started the second-half scoring less than five minutes into the stanza. The freshman waited on the far post for his second marker of the campaign. Alex Mowry took a Matthew Giacovelli lead on an overlapping run along the right wing and found Stevely with a cross.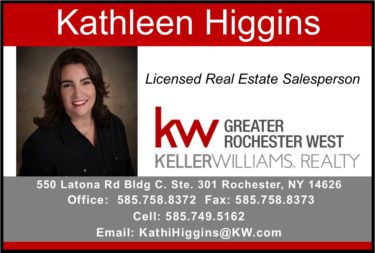 Less than three minutes later, Giacovelli got loose along the right flank and fed Jordan Freed who slotted a redirect inside the near post.
"I don't think I've ever been more of a prophet in my life," Strauss said. "The boys came out and did exactly that. They got two in the first 10. It was a lot more relaxing after that."
Freed was a member of the last two BK squads which fell in the finals.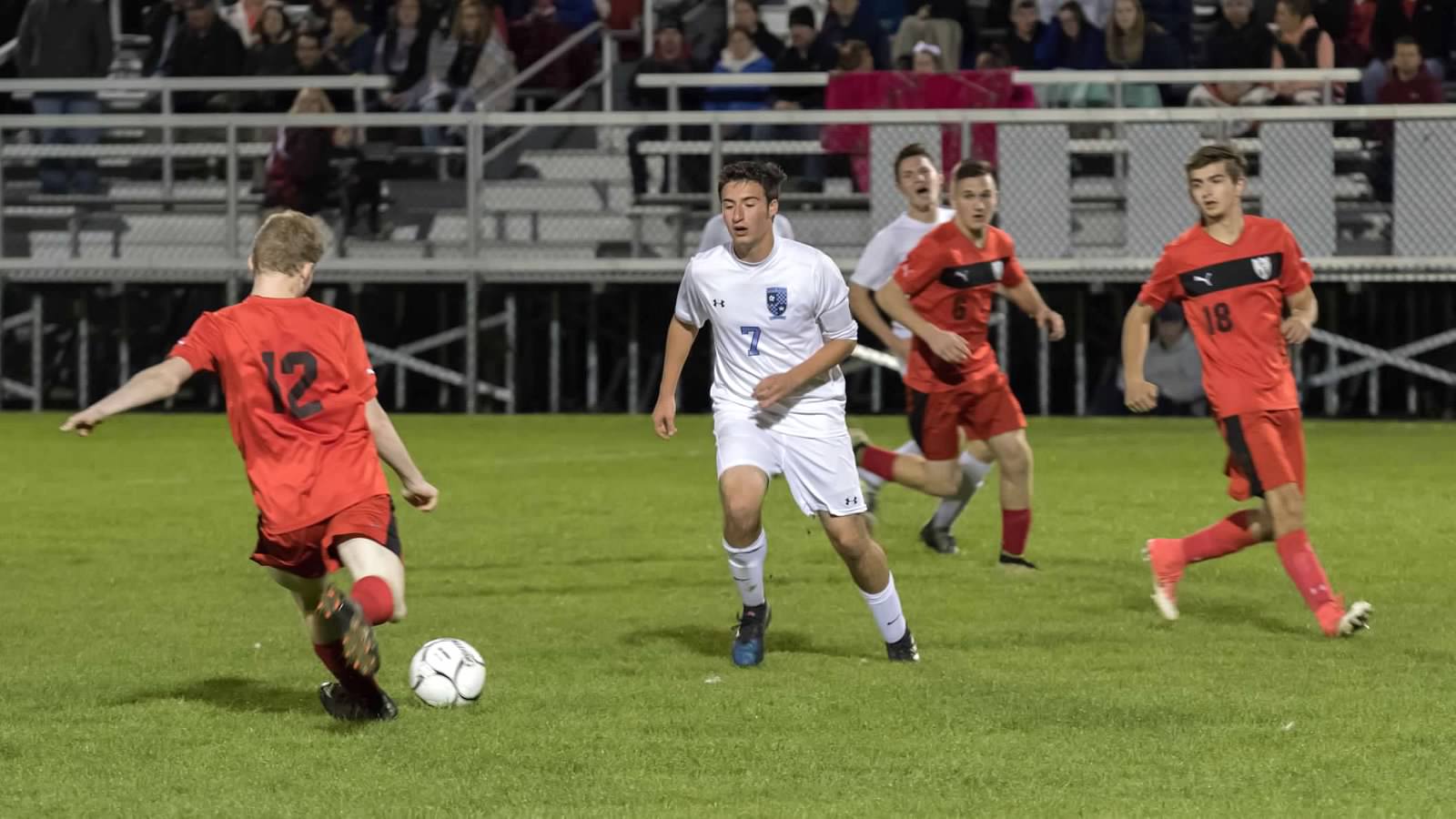 "We lost both times in overtime, so it just feels right that I get one more shot at it," the senior midfielder said. "In the days leading up to this game I said this is not the last time I wear this jersey. It's go big or go home at this point. As long as I keep working hard and everybody keeps showing up then I get to keep wearing the jersey. I don't care who we play at this point as long as we work together and work as hard as we can."
Kearney will play Geneseo in the final. The sixth-seeded Blue Knights topped Caledonia-Mumford, 4-0 in the other semi-final. Geneseo beat Kearney, 2-0 in overtime in the 2015 C2 final.