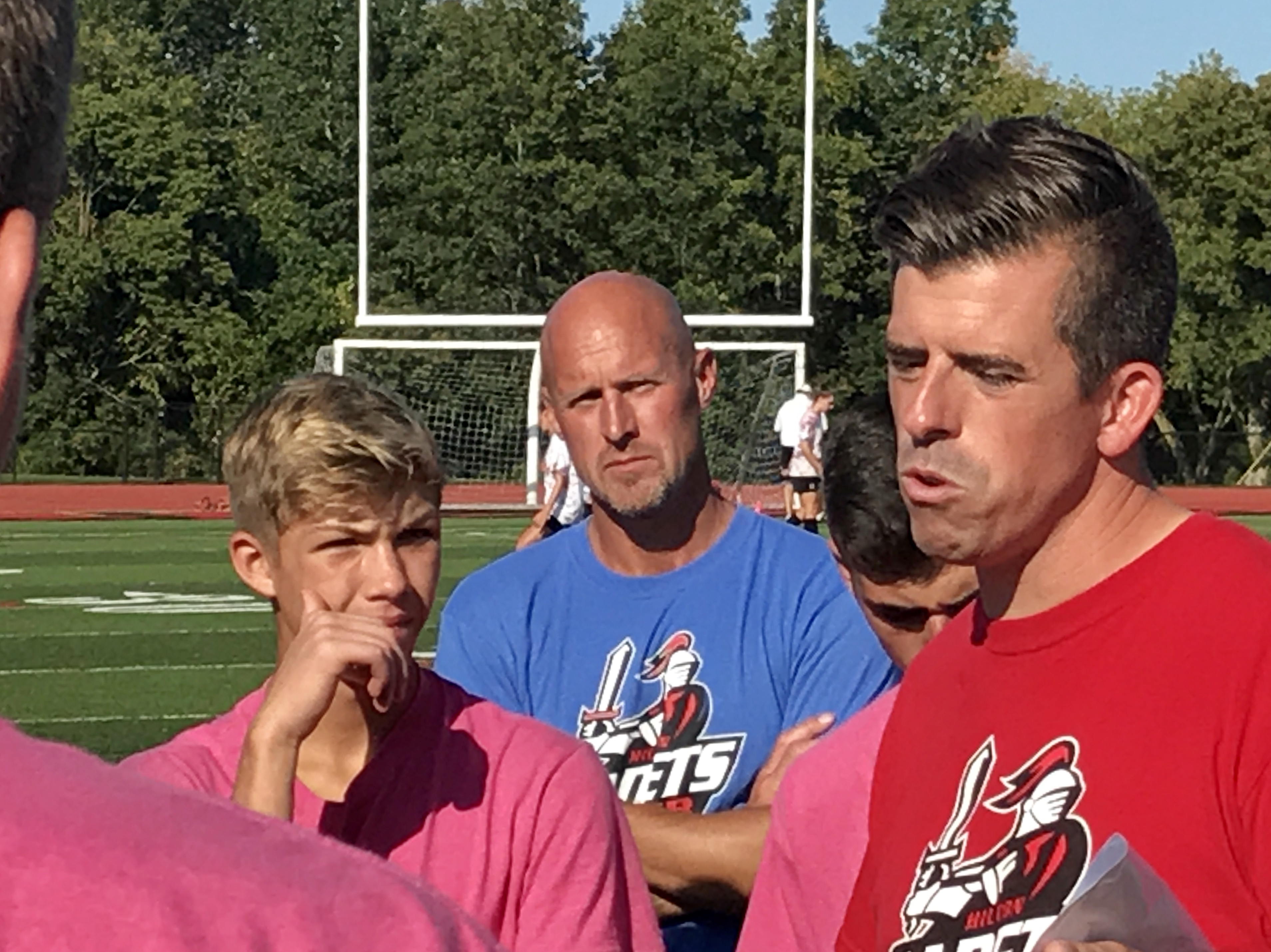 By PAUL GOTHAM
Financial advisor by day and volunteer goalie coach by night, Bill Andracki has been given the chance to give back to the community. Mike Ellicott is happy to be the recipient of the generosity even if the Hilton boys soccer head coach had to swallow a little pride along the way.
After their club soccer teams met during the off-season, Andracki and Ellicott exchanged a series of text messages. Soon philosophies of the game were shared. Joining forces followed from there and Andracki couldn't be happier.
"This program has given so much to my family," the former Rochester Rhino said referring to his son Brandon, who played on JV this season, and daughter Alyssa part of the modified program at Hilton Central Schools.  "I'm very proud to be a part of this program. Not only from the soccer standpoint, but how it brings these student-athletes together. Because of that, If I can give back in any way whether it's the girls' program, the boys' program, Mod B, the JV or variety, I'm more than happy to help out in any way I can."
Ellicott needed no convincing, but the third-year coach had one detail he had to block out.
"I tell my wife 'he's a great guy, but I don't like him because he's beaten me three times,'" Ellicott joked while referring to their matches as head coaches of Empire Academy (Ellicott) and the Jr. Rhinos (Andracki). "He's one of the few guys in the area who has a winning record on me. He's very good about it. He doesn't rub it in, but I know he knows because he's a competitor. We've played three, and I've lost all three."
Finiding a fit for Andracki on the Hilton staff was easy. The former goalie played more than 300 games between the pipes at the professional level including 100-plus contests for the Rhinos from 1996-2003.
"He knows the game incredibly well," Ellicott said of Andracki. "He understands the development of young people. He knows how to push and not upset. He knows how to upset and not anger which I think is a really cool thing."
The addition of Andracki to Ellicott's staff helped the Cadets claim the Monroe County Division I title – the program's first since 2003.
"Soccer is in my DNA," Andracki said. "I'm a financial advisor by day, but any time I can get out on the soccer field and help out I like to do it. It's a good, positive energy. Any time on can be around good, positive energy and be involved in soccer, why not."
Andracki's main apprentice has been Joey Gombatto. The junior goalkeeper, with a reputation for stopping penalty kicks, has made 93 saves on the season and compiled a 0.931 goals against average – good for fourth in Monroe County and 12th in Section V.
Joey Gambatto stop on this PK sends the game to a second overtime. @FptMensSoccer 0 @HiltonCadets 0 pic.twitter.com/ZaqItMkx2N

— Paul Gotham (@PickinSplinters) October 7, 2017
"He's taught me a lot," Gombatto said pointing out aspects such as positioning, getting feet set and staying alert while the play is at the other end of the field. "From where I was in the beginning of the season to where I am now he's taught me so much. I've become a much better player because of him."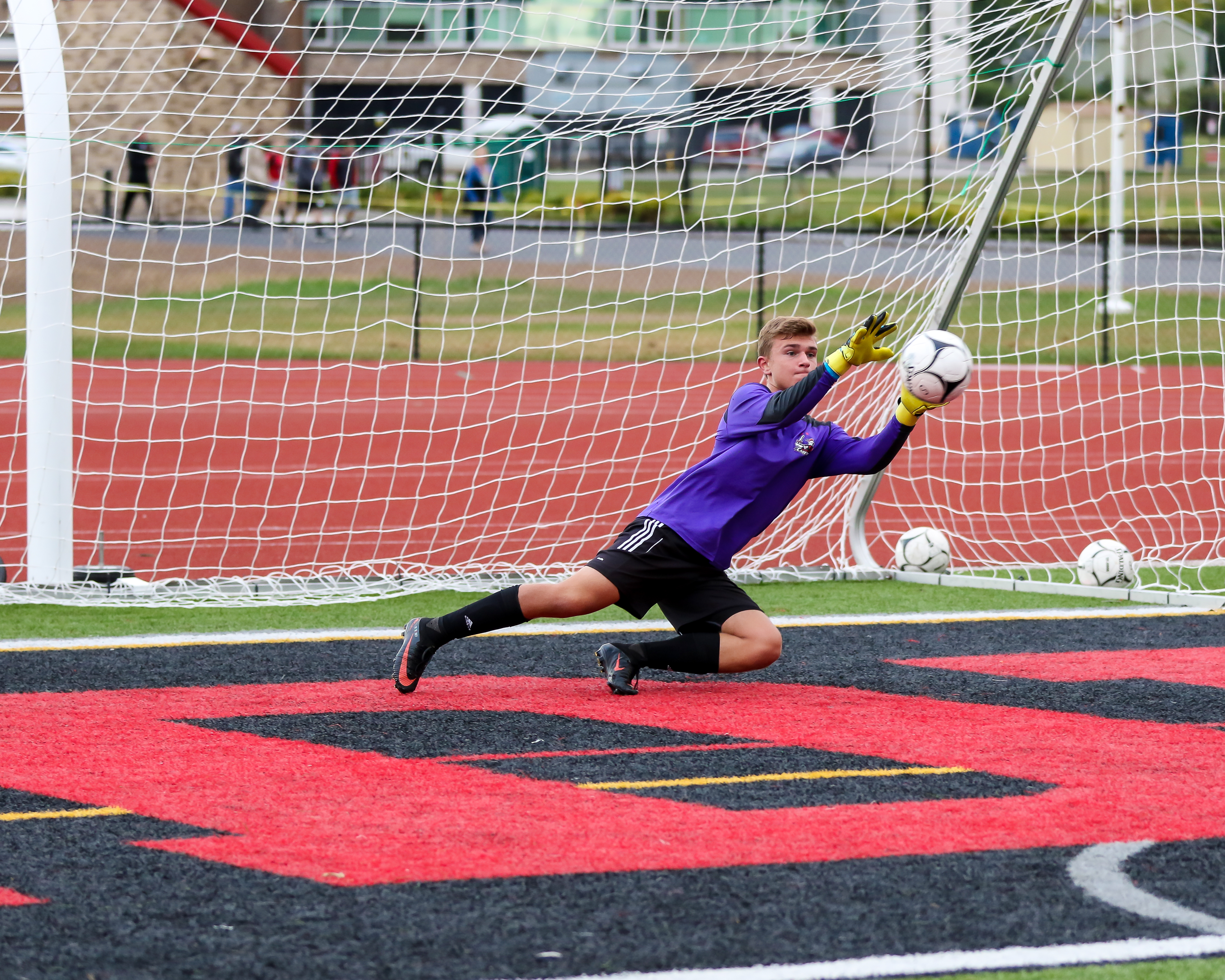 Gombatto, who plays basketball during the winter, brings a level of athleticism to the position that Andracki enjoys.
VIEW MORE CHRIS ROACH PHOTOS HERE. 
"Joey's a great athlete," Andracki said. "He makes a lot of saves because of his athletic background and being a multiple-sport athlete. You see a lot of saves that he makes, even when he catches the ball, basketball comes into mind right away."
Simplifying the game for Gombatto is the challenge.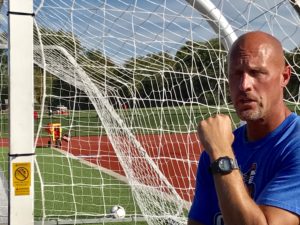 "The biggest thing for his transition and the hardest thing for a young goalkeeper to figure out is communication, positioning on the field, where you should be and decision-making. Without someone there to guide you through it, is a very difficult for a young goalkeeper to figure out.
"They can all make saves. They can all make saves look spectacular, but making the game simple and diffusing it by communication and position, that's the biggest thing I can give to his game right now. Technique is your foundation in the preseason. Now it's trying to figure it out as the game goes along."
Andracki compares the development of a young goalkeeper to two elevators.
"You got all the athleticism in the world and none of the knowledge. It's the good goalkeepers who figure it out and can balance that. You try to get them to figure out the game before that athleticism goes. It took me a while to figure it out because I didn't really have a coach or mentor until college."
As a player, Andracki led Mercer County Community College to the 1989 NJCAA Division I title. He continued his college career at Rutgers University and was in goal when the Scarlet Knights fell to UCLA in the 1991 national title game.
Years removed from his days on the pitch, Andracki has found a natural outlet for his competitive spirit. The player left the game, but the game won't leave the player. Sometimes, that means keeping himself in check.
"On the sideline yeah I've got to gear it down a little bit because obviously I'm just a goalkeeper coach," he admitted. "But if you can keep that energy and that passion for the game and try and get them focused on the little things, that helps. That's where I can fit in."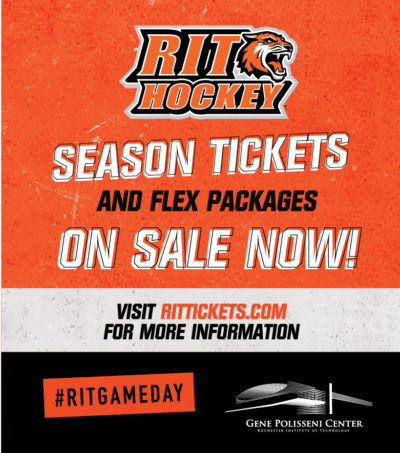 With the Rhinos, Andracki played a part in Pat Ercoli's squads which won three A-League titles and the 1999 U.S. Open Cup. He later served as an assistant coach and currently guides the U13 Jr. Rhinos girls' club.
"He's been a model citizen," Ercoli said. "He's a dedicated hard-working individual. You can see that. Every practice is intense. It's organized. There's discipline and an expectation on his part. You can see that the girls are responding to it. He has one of the best teams in the area at that age group."
"I've been lucky to live in Rochester and be around some great coaches," Andracki said adding the names of Jesse Myers, Laurie Calloway and Bob Lilley.
Second-seeded Hilton opens against Victor in the Class AA quarter-finals, Friday night. The Cadets are looking for their first sectional title since 2015.  A 7 p.m. kickoff is scheduled at LaBeau Field.