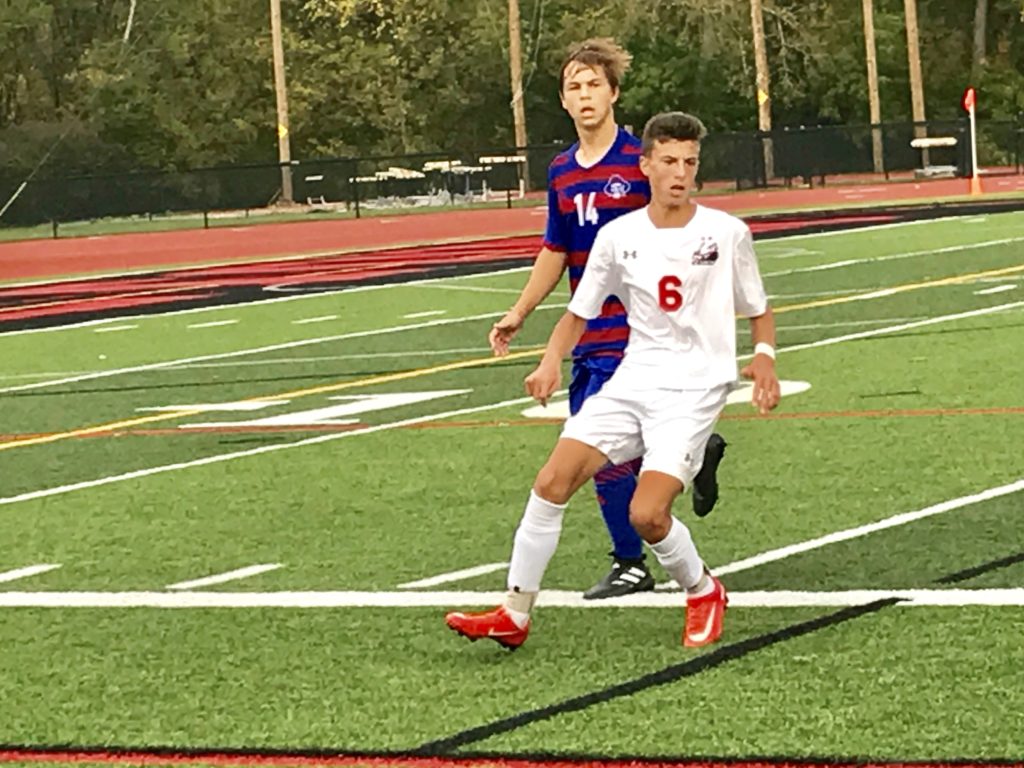 By PAUL GOTHAM
A dramatic save on a penalty kick plus a golden goal in the 93rd minute equalled a league crown. It was a celebration 14 years in the making.
Justin Arilotta connected on the game winner in the second overtime, and the Hilton Cadets defeated the Fairport Red Raiders, 1-0 to clinch the Monroe County Division I title – the first such title in program history since 2003.
"It feels great," Arilotta said. "It went in, and there is no greater feeling."
The junior attacker ran down a long lead from teammate Adam Wuest and beat out a Fairport defender before getting the ball past goalkeeper John Flannery.
"I saw Adam and I just knew he was going to hit it over the top, and he did," Arilotta explained. "I saw the keeper coming out, so I just flicked it over his head."
Wuest delivered the ball from the left side of midfield and caught Arilotta in stride.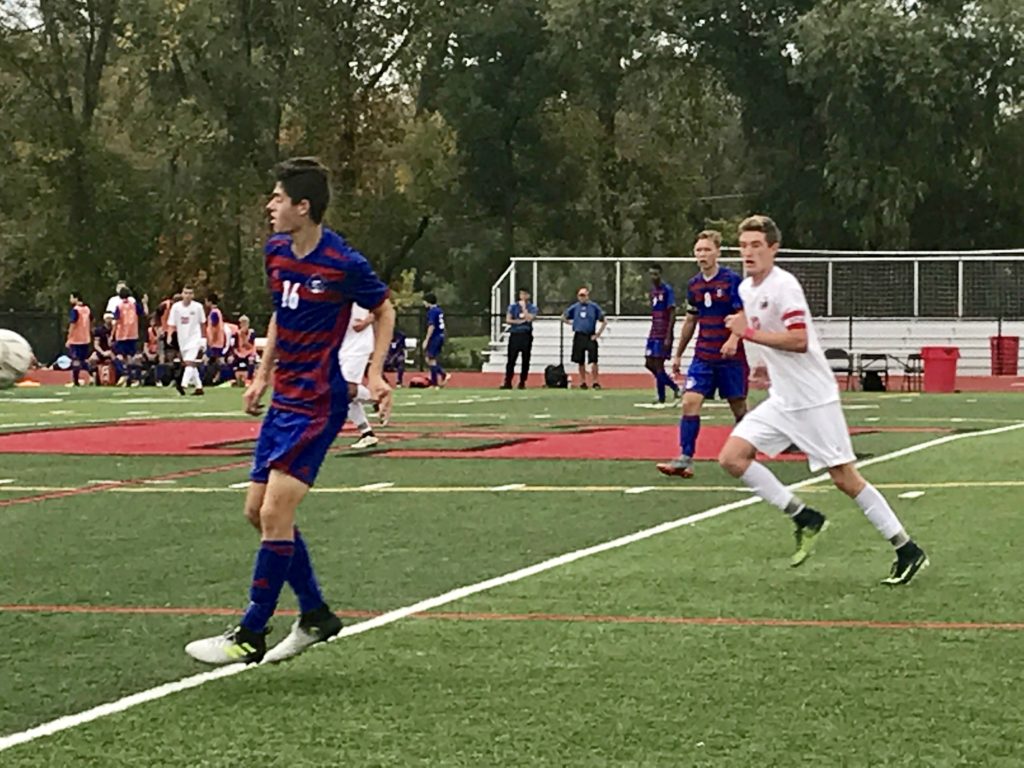 "I saw that it was Justin and one defender – all of them were spread away," Wuest said of Fairport's backline. "I was like Justin is good in the air, so I'll just give him a chance. I hit it over the top because they play a high line, and I just went over the top to give him a chance."
Arilotta went airborne for his fifth marker of the season.
"Justin made a great run and spin off the defender," Hilton coach Mike Ellicott said. "He's so reckless and has no regard for his own personal health. There's nobody else we would have wanted one-on-one with a keeper because if that keeper hits him he's going to make sure he hits the ball in the goal first. We knew he was going to take a good bump. At the same time, we knew chances were he was going to score."
The winner, though, almost didn't happen. For the second time this season, junior goalkeeper Joey Gombatto stopped a Fairport penalty kick attempt – this one with 2:47 to go in the first overtime.
"Going in I was kinda nervous," Gombatto said. "It's a 50/50 chance. I took the right chance.
"I did read him a little bit. I've been in that position before. I've taken PKs before. I have an instinct. I sorta know where to go. It worked out this time."
Gombatto stopped a PK in Fairport's 1-0 victory over Hilton when the two teams met on September 12th.
"I've watched him grow up saving penalty kicks," Ellicott added. "It's just his thing. It's like his super-hero skill. You just can't panic when you have a PK called. He just seems to know. He has this innate understanding of where the ball is going to go. It's pretty incredible to watch. I'd like to know his percentage. If you score past him on a PK, you might want to grab that ball because it doesn't happen too often."
Gombatto lunged to his left for the save.
"That kid's got nerves of steel," Fairport coach Gianni Bussani said.
Joey Gambatto stop on this PK sends the game to a second overtime. @FptMensSoccer 0 @HiltonCadets 0 pic.twitter.com/ZaqItMkx2N

— Paul Gotham (@PickinSplinters) October 7, 2017
With momentum on their side, Hilton went on to improve to 8-1-0 (11-1-1 overall) to clinch the league title.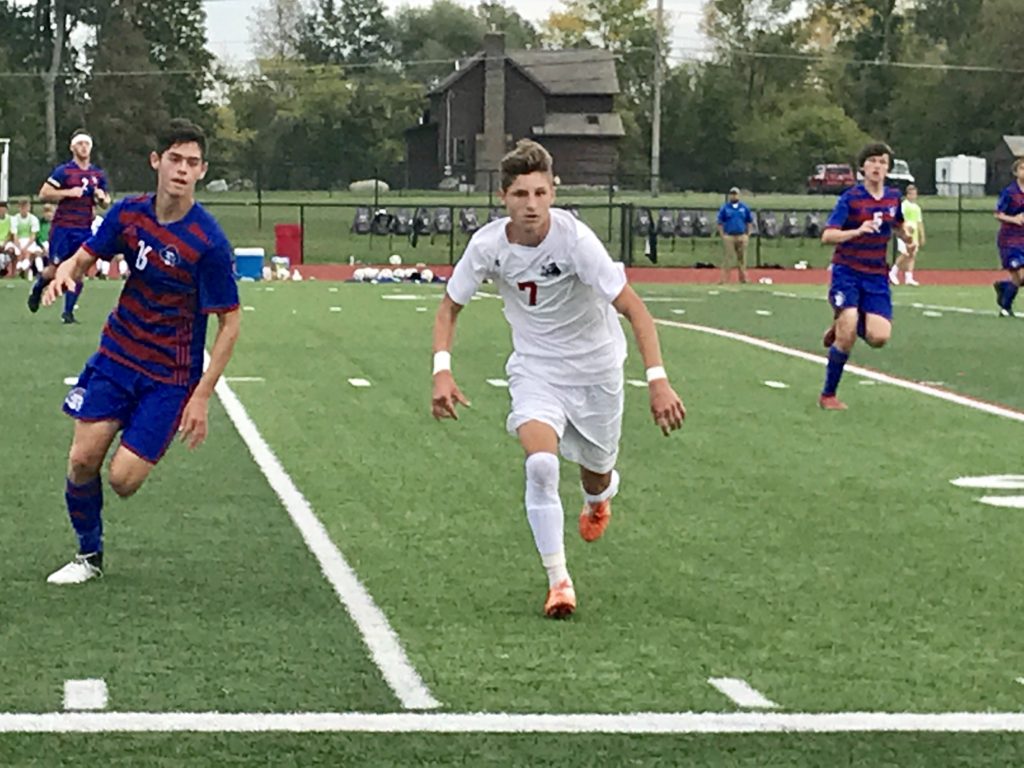 "That was a little bit of a monkey on our back," Ellicott said. "It's been a natural progression for us. We were third two years ago, second last year. There was only more place that we could go, and that's to first. A primary objective for this season has been met."
Fairport, a Class AA state finalist a year ago, fell to 6-2-1 and 9-3-1 overall.
"Today it hurts, but at least we have a tomorrow," said Bussani echoing his post-game comments to the Red Raiders. "Once you go to sectionals, you don't score; you don't win and you're done. Hopefully we learn from this game."
Hilton came into the game currently ranked No. 10 NYS Class and Fairport No. 23. The two teams have combined to win the last four Section V Class AA titles with Fairport reaching the state finals in 2013, '14 and '16 while Hilton advanced to the state semi-finals in 2015.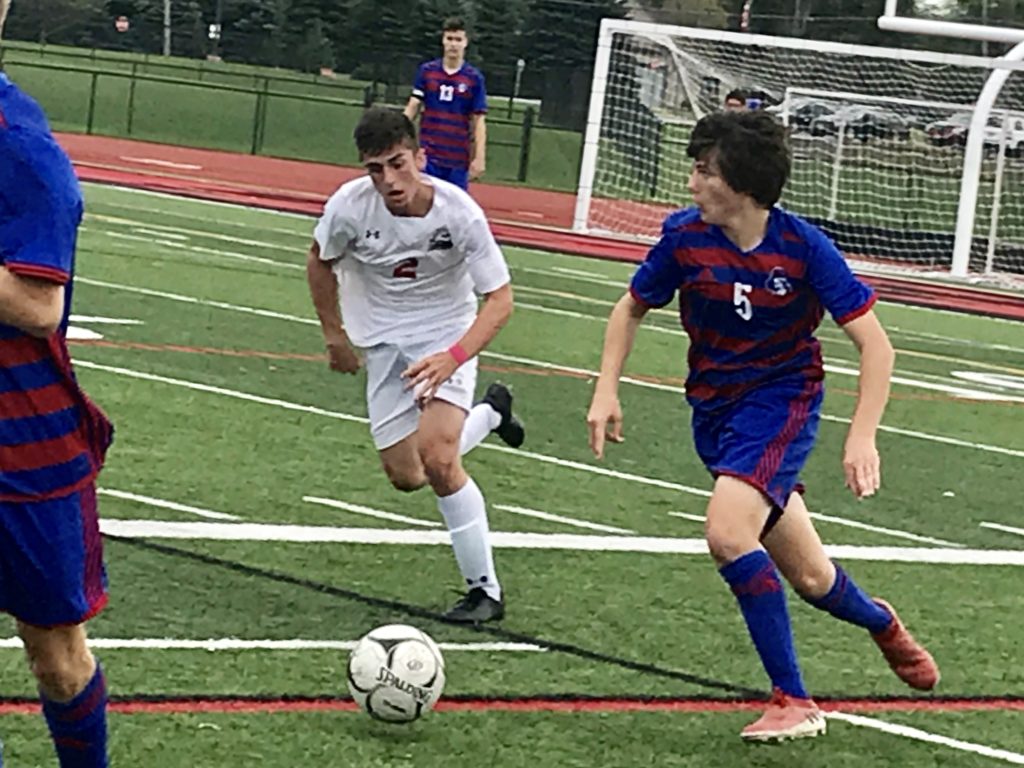 "That was two good teams going at it toe to toe," Bussani said. "Neither team backed down. It was fun to be a part of this game."
"They're a great team," Ellicott said of Fairport. "Gianni knows their style. He's developed their style. Everybody knows their style. The hardest thing is stopping their style. They come in with a purpose."
The winning play was something the Cadets worked practiced throughout their preparation for the contest.
"I can't say enough about Adam's ball," Ellicott stated. "That's something we've been working on. It's a lofted ball with a purpose – where someone is going to go to. It's like in football and how those plays develop. The wide receiver ends up in that perfect spot. We need those quarterbacks to deliver the ball just where we need them to be and know where our friend is going to be."
Tom Callery intercepts a clearing attempt for a shot on frame. John Flanders is there for the save. @HiltonCadets @FptMensSoccer pic.twitter.com/meyBZdL4XC

— Paul Gotham (@PickinSplinters) October 7, 2017
The 5-foot-6 Arilotta was at the center of activity throughout the game for Hilton as the Cadets dictated tempo early and fired a series of shots at the Fairport frame.
"He plays such an unselfish game, but he is also the guy you allow to have the ball a little bit longer than most because he can make magic happen."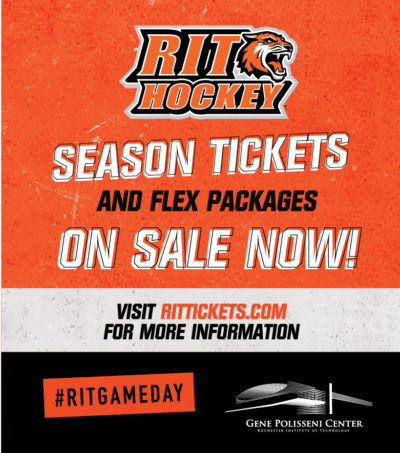 For both teams, the road doesn't get any easier. Hilton will open the final week of the regular season at No. 21 Churchville-Chili on Monday. The Saints recently claimed Monroe County Division II. Fairport will host Brighton, Monday morning. The Barons are No. 3 NYS Class A.
"Eleven wins is just crazy for us right now," Ellicott said. "We didn't want to count anybody out, but at the same time we didn't think we'd be an 11-win team at this point and winning the division with a divisional game left and two away left. To do it with three games left is a little overwhelming."