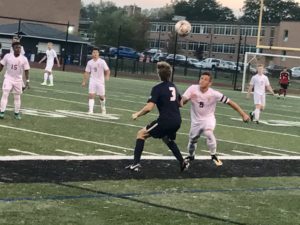 By PAUL GOTHAM
For now, there appears to be no slowing the McQuaid soccer team. Not even an extended game-opening dry spell can frustrate the Jesuit Knights.
Adriano Margiotta collected a goal and an assist as McQuaid dispatched the Canisius Crusaders (VI), 3-0 in non-league action Tuesday night on Tom Seymour Field.
Margiotta's strike in the 27th minute proved to be the game winner and McQuaid, ranked No. 1 NYS Class AA and No. 6 USA Today Super 25, improved to 11-0-0 on the season.
"It's feels great," Margiotta said after beating their rivals from Buffalo for the second time this season. "We worked really hard."
The senior midfielder connected from the left corner flag for the early advantage.
"We all stood around the goalie, not moving," Margiotta said of his teammates alignment for the corner kick. "I tried to curl it around the goalie close to his line and see if we could create a bunch of knocks and get it in the back of the net."
He didn't need any help. His corner kick slipped under the crossbar for his seventh tally of the season.
"That came from (assistant Ron) Coach Bonfiglio before the game. He gave me the idea. I decided to try it."
The Jesuit Knights, though, wasted little time in the second half. Margiotta hit Brennan Brown in full stride with a diagonal pass for a two-goal advantage less than two minutes into the stanza.
"I saw a pretty big gap between their center backs," Margiotta explained. "It looked like they didn't get back as much on the play, and I was able to find Brennan."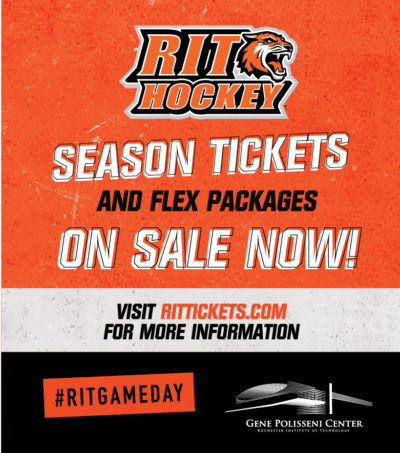 Brown connected on his third goal of the season.
Twelve minutes later, Justin LaFountain iced the match with a volley off a Dylan Duffy cross from the left side of the goal mouth.
"It was just really good buildup on that play," LaFountain said. "We just hit one-time passes back and forth. Then Dylan gave me a cross."
The first-half speed bump seemed a distant memory at that point.
"Their defense does a good job of grinding it out in their final third," McQuaid coach Nino Pilato said of Canisius. "Playing balls off the line, clearing them out whatever it might be to not let the ball go in the net."
Alex Reale had header off a Margiotta corner kick that was denied at the line in the game's second minute. Moments later, Canisius keeper Connor Garrett made diving save on a Nick Pierleoni attempt from inside the box. Garrett denied McQuaid again with a sliding stop when Brown slipped behind the backline for a one-on-one opportunity.
In all, the Jesuit Knights were turned away six times in the game's early going.
"We had a little bit of a slow start, but we were still creating chances," Margiotta said. "Once we put the first one away, we started to create more chances and started dominating the game more."
McQuaid also won the match without getting any production from leading scorers Dominic Duncan and Dan Malloy. The duo had combined for 22 goals heading into the contest.
"They actually played great games," Pilato said of his twin attackers. "The goalie made a couple of very good saves on them. It just shows that we're very versatile and have a lot of weapons on the field."
The Canisius offense sputtered – a frequent theme for McQuaid opponents. The Crusaders created chances here and there but never really gained any traction on the offensive end.
"Top to bottom they have no weakness," Crusaders coach Chris Stuff remarked. "Trying to get through them from an offensive point of view you got to try and be creative. You can't give up too much defensively because if they come at you, they coming at you hard."
Canisius fell to 5-4-1. Of their four losses, two have come at the hands of McQuaid. A third setback was to East Aurora, ranked No. 2 NYS Class A.
The Crusaders compete in Buffalo's Monsignor Martin High School Athletic Association. If they advance in postseason, they vie for Catholic High School Athletic Association title.
"Even losing 3-0, we were respectable in that," Stuff said referring to the prospects of facing teams like Fordham Prep and Chaminade in the postseason. "A game like this prepares us for that type of competition.
"They can go top to bottom. They can move.  I'm looking forward to see how they finish this year."
The shutout was the eighth this season for McQuaid and Tommy Gallina. The senior goalkeeper was tested on  a couple of occasions. He made a sliding stop on a Celestin Abwe break late in the game.
McQuaid travels to Buffalo to play St. Francis on Friday.
Note: Spectators should remember to always keep an eye on the ball. #ThatsAKillShot