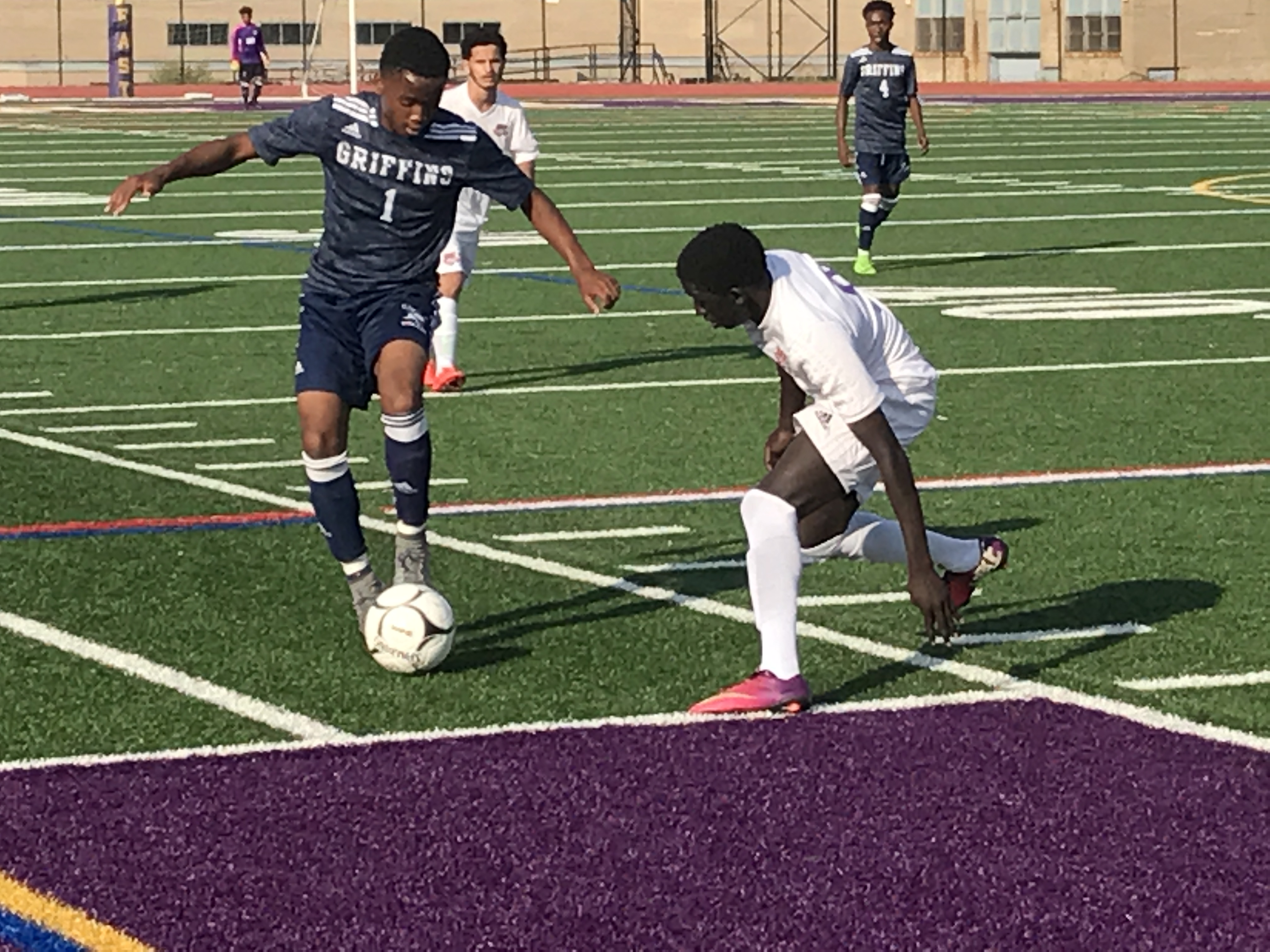 World of Inquiry 7 Wilson Magnet 2
Emmanuel Nsengiyumva collected two goals and two assists including one apiece in the first half as World of Inquiry improved to 2-0 on the season. Aruba Jeylani added two tallies, and Frankie Santiago chipped in a goal and an assist. Joe Mohamed also scored for WOI, and A'leman Bardques got the Griffins on the scoreboard in the 14th minute. Jean Kennedy, Jimmy Mejia and Isaac Hakizimana had an assist apiece.
Mount Morris 2 SOTA/NW/NE 1
Mount Morris's Steven Soto scored with an assist from Josh Hart, and Colin Brickwood netted the game winner in the 60th minute. Collin Young assisted on the play.
Red Creek 5 North Rose-Wolcott 2
Dylan Wood netted a pair of goals including the go-ahead score in the 46th minute as Red Creek erased an early deficit and improved to 2-3-0 on the season. After trailing 2-0, Damien Bradley-Parson leveled the match in the first minute of the second half. Tristan McIntyre added a second-half goal and an assist. Dylan Wood chipped in an insurance goal in the 70th minute. Connor Leous and Roger Cernates netted unassisted goals to give North Rose-Wolcott a 2-nil advantage 27 minutes into the match. McIntyre cut the deficit in half in the 29th minute.
Williamson 2 Marion 0
Simon Van Hoover and Hunter Byron netted first-half tallies, and remained undefeated on the season at 5-0-0 in the Wayne County League and 6-0-0 overall.  George Konstantinou and Jamie Cook added assists.
East Rochester 1 Sodus 0
Michael Bupp scored with an assist from Abloom Abraha in the 57th minute, and East Rochester improved to 3-1-0 in Wayne County play and 4-1-0 overall. The shutout was East Rochester's third of the season.