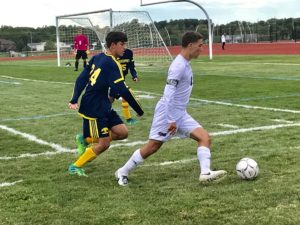 By PAUL GOTHAM
Prior to the start of the 2017 season, Greece Arcadia boys soccer coach Matt Vergamini wondered where his team would find goal production. For now, it appears the Titans are content to accomplish that task by committee.
And it's a good look for the Arcadia squad.
Chris Collili found the back of the net and added an assist as Arcadia defeated the Spencerport Rangers 3-0  in Monroe County League action Thursday.
"Today was our most complete game," Vergamini said. "We've seen glimpses of what we saw today, played well for parts of games, but today we put things together as a group."
Collili set up teammate Tyler Lewandowski with a quick 1-2 touch pass in the area to get Arcadia on the scoreboard in the 25th minute.
"It was great," Vergamini said of the goal. "That's some we've been working a lot on is our combination play. They trust each other and got together on a great combo there."
Collili doubled the lead in the 49th minute with an unassisted goal from along left side of the box.
The shutout was the second this week for the Titans who are undefeated in their last three. After allowing four goals in a season-opening loss, the Titans have surrendered just two tallies in three games since then.
"Going into the season we thought that was a strength for us," Vergamini said of his back line. "First game of the season it took some feeling-out, kinda had to see things a little bit and get used to working together out there. The last couple games they've really come together and been tough to get through back there."
On Thursday, a big part of that defensive effort was limiting Spencerport in counter-attack situations.
"Our midfield does a nice job of slowing down play. We try to force the ball backwards a little bit, slow them down a little bit. That allows us to regain our shape and prevent through balls. Our guys in the back are pretty quick. They're not easily beaten over the top either."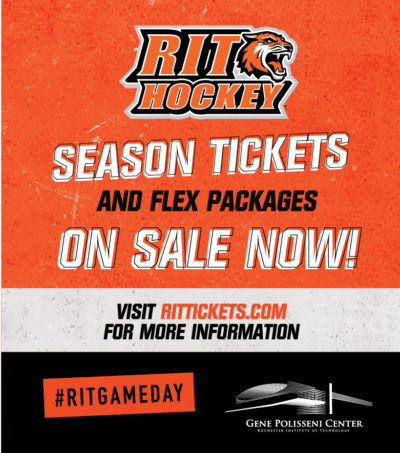 Joe Esposito made four saves for his second clean sheet of the campaign. The senior blanked opponents on seven occasions in 2016.
"He is a smart kid and plays well off his line."
Denis Danilenko scored in 74th minute with an assist from Cameron Misiurewicz.
Six different Titans have combined to score eight goals so far this season. Lewandowski leads the way with three.
Anthony Cupello led Arcadia with 13 goals in 2016. Rhys Levesque had two. Both have since graduated.
Arcadia travels to Irondequoit for a 7 p.m. start Saturday night.
Spencerport (2-2-1) hosts Hilton on Saturday. An 11 a.m. kickoff is slated.