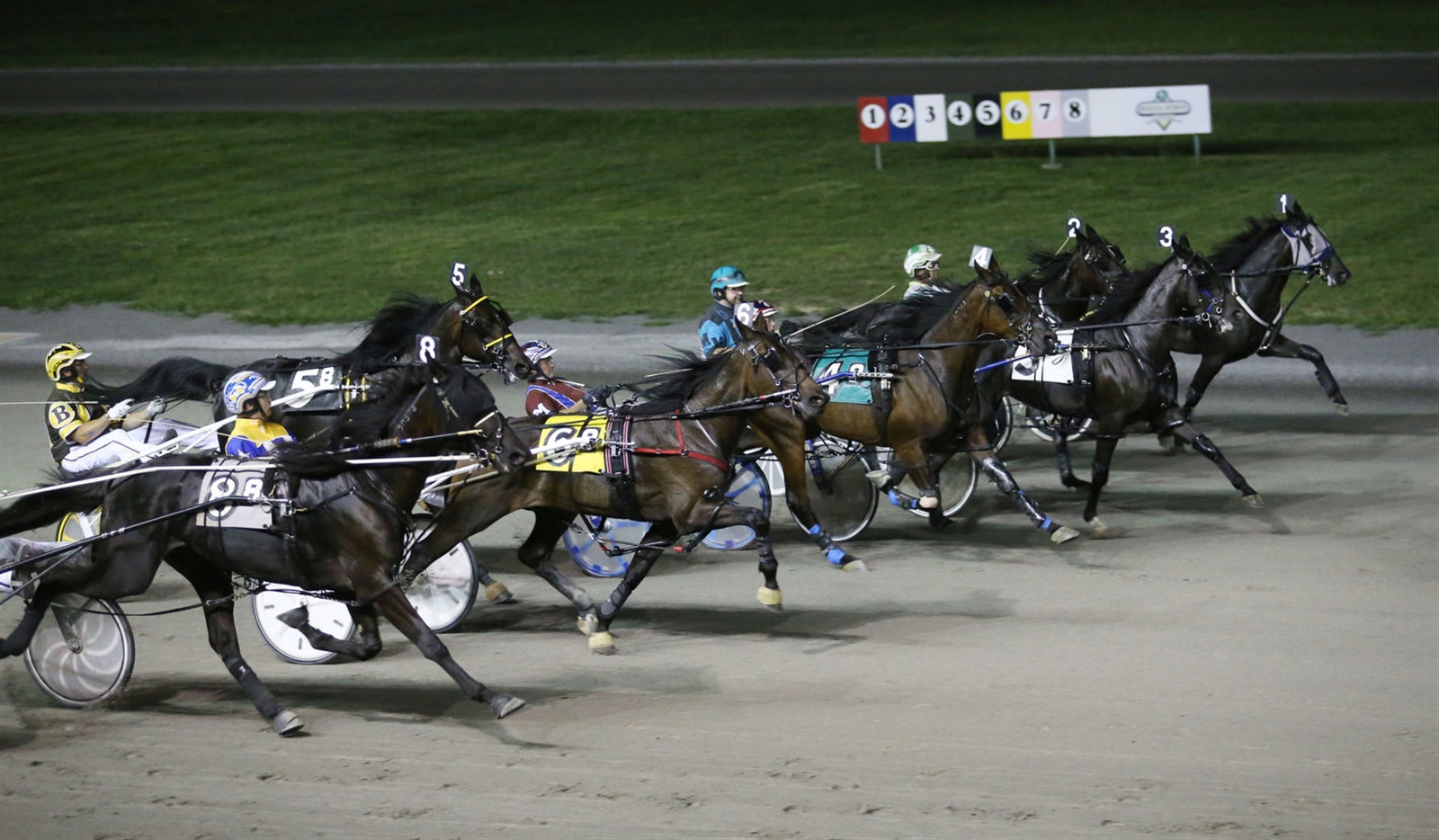 By Kevin Oklobzija
The Spot Play Hot Plays for Wednesday night at Batavia Downs
Race 5
No. 7 Glow Stick (with a saver on No. 3 Who Says That). Glow Stick is 6-1 morning line, Who Says That is 4-1. Glow Stick has already banked more than $55,000 this year and will find this Open II group easier than the $15,000 claimers she was facing at Pocono and Harrah's Philadelphia. Jordan Stratton gets the drive, which is also a major plus. The one reason for trepidation: if a speed duel ensues, since she's shipping in, and the locals don't like their purse money leaving town. If she gets torched, that means Jason Bartlett with Who Says That should be flying to pick up the pieces.
Race 10
No. 5 Machin Marley (5-1 morning line). Exits a blistering 1:55.4 mile where she cut the fractions but got beat by the aforementioned Who Says That. That Kevin Cummings chose off a Tammy Cummings trained horse to drive this one tells you something. I do expect the rail horse, Sandy De Vie, to be especially tough now that she's had a start since here five-week freshening. Gets Jim Morrill Jr. so she may be too much for this group.
Recapping the weekend SPHPs
at Batavia Downs
Friday
Race 2 Osprey Vision. Went off at 2-1 and was the easiest of wrapped-up winners for driver Matt Kakaley. Let Striker Ace have the top, then retook going to the quarter and never looked back. Returned $6.50 to win.
Race 7 Asiago Romano. My play was to box him with the 1 and 2. The 1, Major Sugar Rush, won the race and Asiago Romano finished second. The exacta returned a VERY fair $36.40.
Saturday
Race 2 Fire Your Guns. Went off the 1/2 favorite, and despite being parked in a :27 opening quarter, he was a never-challenged open-lengths winner in 1:53.
Race 4 Teo Enteo A. Moved up first over and the grind for 5/8ths of a mile was too much. Faded in the stretch.
Race 5 If You Want Fire. From 7-1 morning line to being the 6/5 favorite. Or was that 65-1? Got away seventh in an eight-horse field and he had nothing. Or less than nothing. Finished sixth.
Monday
Race 3 Black Cotton. Had no pace but also had no chance against a runaway 1/5 winner, Mr. Sessor.
Race 4 Well Well Well. Sat in the pocket and then squeezed out past three-quarters but was no match from the horses charging from the back, or even the horse that set the early pace, Junior Pride.
Race 6 Mach Stockn Barrel. Sat second, which turned out to be a mistake. Got shuffled out of it, then came charging home in :28.4 to grab third as the 6/5 favorite.
At Saratoga
Saturday
Race 5 Lucullan. Was on the also-eligible list and, since there were no scratches, did not draw in. Which is probably OK. When they return to Belmont, I'll assume the turf will play more fairly. He's a closer and the inner turf at the Spa has had a front-end bias for three weeks or more.
Sunday
Stormy's Song. Hustled along at the rail and was in perfect position to strike, but she lacked any real run in the stretch and faded to fifth.