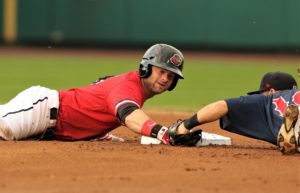 By Kevin Oklobzija
The Rochester Red Wings' Frontier Field clubhouse was very quiet on Sunday night.
The silence was the sound of their playoff chances swirling away.
They may very well have gone from playoff bound to homeward bound in one day.
A 7-2 loss to the Pawtucket Red Sox, coupled with a doubleheader sweep by Lehigh Valley over Scranton/Wilkes-Barre, turned a seemingly locked-up wild card berth into major question mark.
One week ago, the Red Wings led Lehigh Valley by three games with eight to play. Now they're tied, and the Wings no longer control their own fate, thanks to five losses in the past seven games.
The Wings must defeat Pawtucket in Monday's 1:35 p.m. regular-season finale and the IronPigs must lose to visiting Scranton/Wilkes-Barre. If one outcome is different, the IronPigs will advance to the International League's Governors' Cup playoffs and the Red Wings will be going their separate ways.
"I think everyone knows we have to come to the ballpark and take care of business," said veteran infielder Matt Hague, who continues to swing one of the only productive bats left in the Rochester lineup.
He had two of the Wings five hits, both doubles, but too many others have gone cold. After winning Friday's series opener 6-4, Rochester has dropped 5-3 and 7-2 decisions.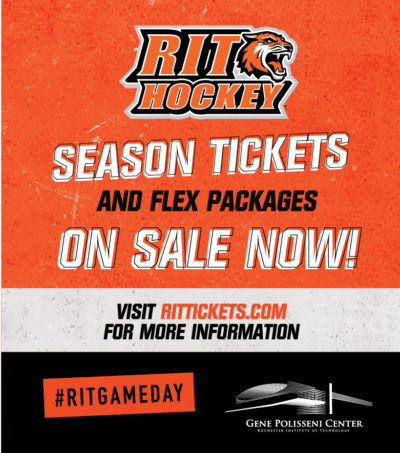 They weren't even competitive on Sunday. Starter Hector Santiago, who remains on Major League rehab despite being transferred to the 60-day disabled list on Friday by the Minnesota Twins, was ineffective.
He gave up four runs in the second inning, the last two on a towering Matt Dominguez home run, and left two batters in to the fifth. An error by Leonardo Reginatto allowed Jeremy Barfield to reach and Bryce Brentz followed by bashing a 444-foot home run to left.
Santiago, who has been on the DL since July 5 with upper thoracic back pain, faced 22 batters and allowed six runs (five earned) and eight hits. He fanned four.
"He's not sharp at all," Wings manager Mike Quade said. "He's a long way from being ready to get back there (to the Twins)."
Meanwhile, the Wings did little against Pawtucket starter Kyle Kendrick. He entered the game with a 6.02 ERA but pitched like he belonged with the Boston Red Sox. Or so the Wings made it look that way.
Kendrick gave up just three hits and didn't walk a batter. Of course, in 33 2/3 career innings against Rochester, he has walked just one.
"I'm disappointed in the offense," Quade said. "When you don't pitch it, don't catch it and don't hit, you usually don't have a very good chance to win.
"Now we need to win a ball game and we need a better game from our rehab guys."
Adalberto Mejia makes a rehab start and should go five innings, then Dietrich Enns (also on rehab) is slated to pitch three innings in relief, Quade said.
The Wings will hope Robbie Grossman can contribute offensively. He joined the team on rehab from the Twins to be the designated hitter Sunday and Monday. He went 0-for-4 with a strikeout in his first-inning at-bat.
"We just need to accept tonight didn't go very well and get some fight back in us and back at it tomorrow," Hague said.
The Wings won't have ByungHo Park. He left the game after five innings with what Quade said was a strained quad. Tommy Field, who has been batting a thumb injury, will return to the lineup.
Said Quade: "I talked to him and said, 'We have to have this thing,' and Tommy said, 'I'll be ready.' "