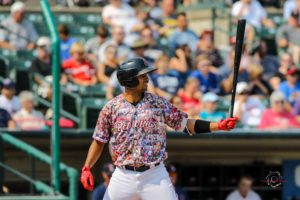 By Kevin Oklobzija
On a day when the Rochester Red Wings needed to hit both ends of the daily double in order to earn a playoff berth, they did their part.
They thumped the Pawtucket Red Sox 10-1, with Matt Hague belting a pair of home runs at sun-drenched Frontier Field. "Glorious Domination" by Bobby Roode blared from the public address system afterward.
The celebration didn't last long, however, because the Wings got no help from the Scranton/Wilkes-Barre RailRiders.
The RailRiders lost 4-3 in Allentown to Lehigh Valley, allowing the Iron Pigs to snatch the International League's lone wild card playoff spot.
And thus, Simon and Garfunkel's "Homeward Bound" would have been a more appropriate song for the sound system.
The Wings finished 80-62, just like the IronPigs. But Lehigh Valley earned the wild card because of the first tiebreaker, head-to-head play (13-9).
So close to a post-season berth, and yet the Wings are going home before they should be. Again.
If nothing else, they can at least take solace in knowing they made IL history. No team has ever posted back-to-back 80-win seasons and missed the playoffs both years.
That's a lot of Governors' Cup history to rip up, too; like 85 years worth.
"I think we had a good year and we should be proud," infielder Leonardo Reginatto said.
It's crazy to think the Wings again have the league's fourth-best record and yet won't take part in the playoffs. But, hey, it's the IL, where no one seems to care if all of the best teams make the post-season.
With 14 teams spread out from Gwinnett, Ga., to Indianapolis, to Toledo, to Pawtucket, it's not easy to create divisions that make sense. The league has opted to go with a North Division of six teams and a South and West of four each; each division winner earns a playoff spot.
The North teams, of course, are forever at a disadvantage when it comes to winning a division title.
Just go with two seven-team divisions, you say? Well, in theory it makes sense but geographically it does not. Some team — Toledo or Columbus or whoever — will always be on an island, close to no division rival.
Yet in a league that already plays an unbalanced schedule, there is an alternative to the current alignment: stick with the six-team North and then combine the West and the South into one division. Those eight teams would maintain their schedule template but only the two division winners would make the playoffs. The two wild-card spots would go to the teams with the best records, regardless of division.
The IL says no thanks. And if the folks in the league don't see a problem, fans certainly shouldn't either, right?
"It's a great season," Reginatto said, "but we're playing in a great division."
And when you rest your playoff hopes on winning games on the final weekend, well, you're just asking to go home the day after Labor Day.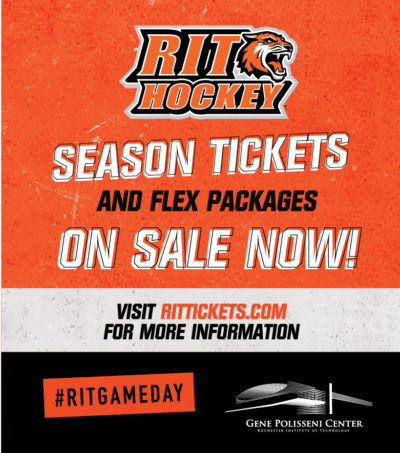 By the final weekend, too many key players are no longer on the roster. Sept. 1 has always meant callups as major league rosters expand. Don't blame the parent Minnesota Twins for callups, though. Promotions are the nature of the minor league beast. And with the Twins somehow still in the American League wild-card chase, they needed Niko Goodrum, Zach Granite and Wings' MVP Mitch Garver, as well as the relievers that went up.
You can, however, criticize the Twins for requiring Hector Santiago to make two rehabilitation starts in the past week. He's been bothered by some sort of back pain and/or discomfort and has been on the major league disabled list since early July.
He's pitching like something is wrong, too. He lacks velocity and didn't fool nearly enough hitters in either start. He pitched into the third inning at Scranton/Wilkes-Barre (allowing just one run) on Tuesday but was pounded for eight hits and six runs by Pawtucket in his start on Sunday.
Yes, Sunday, when the Wings needed to win in order to maintain control of their own destiny. When they needed to win in order to have a realistic chance of playing post-season games.
If the Twins really wanted Santiago to get work, he could have pitched anywhere else in the Twins' minor-league system without impacting the fate of a team, since Chattanooga, Fort Myers, Cedar Rapids, Elizabethton and the Gulf Coast Twins are all playoff bound.
That way D.J. Baxendale could have come back up from Double-A Chattanooga to start Sunday. Instead, Baxendale pitched four innings in relief on Saturday for the Lookouts, a team that was a runaway division winner in both the first and second halves of the Southern League season.
Then again, the way the Wings swung the bat the past week, Ervin Santana and Jose Berrios could have started Saturday and Sunday and it may not have mattered.
Clutch hits were an endangered species. And home runs? Somebody needed to call RG&E to report the power outage. The two-run shot hit by Jonathan Rodriguez in the fifth inning on Monday was just the second by a Wings hitter in 10 games.
Daniel Palka, a power hitter by trade, last hit one on Aug. 9. He finished the season with a 10-game hitting streak but had just six extra base hits over the final 25 games. ByungHo Park, who sat out Monday's finale because of a strained quad, hit only one homer in his last 12 games.
It's amazing what happens when a ball does leave the yard, though. Suddenly HRs become contagious on Monday afternoon. Matt Hague belted one leading off the seventh and before the inning was over J.B. Shuck had hit a no-doubter to the patio in right, his first homer since June 17. Hague hit another in the eighth.
"We play 142 games," manager Mike Quade said. "How can it come down to the last day? But you can make a case that if we had won two or three days ago, it wouldn't have come down to this."
For a good part of the first decade of this century, "History on Deck" was the Red Wings promotional slogan. Sadly, they made IL history on Monday: 80 wins in successive years and no post-season.