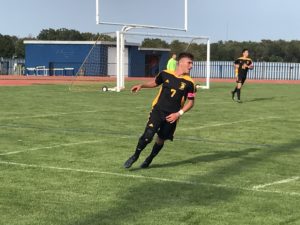 Greece Athena 3 Spencerport 0
Greg Palermo and Ryan Fiannaca netted first-half tallies to lead Greece Athena in the championship of the Broadbent-Selander Tournament played at Spencerport. CJ Takatch added his fifth goal of the season in the second half with an assist from Dylan Rice – his third helper of the year. Ryan Papke also collected an assist. The shutout was Athena's second clean sheet. The Trojans improved to 3-0.
Honeoye Falls-Lima 3 Pittsford Sutherland 2
HF-L goalkeeper Nico Coria got the credit in own goal situation, and Parker Hotchkiss found the back of the net to give the Cougars a 2-nil advantage going into halftime. Sophomore Chris Goetz converted a corner kick from his brother David for the third HF-L tally. David Goetz has three assists on the season. HF-L improved to 3-1. Will Bowen and John Mozrall scored for Sutherland (1-1).
Pittsford-Mendon 2 Greece Arcadia 2
Charles Shi and Matt Bamford scored second-half goals for Pittsford-Mendon (2-0-1). Marty Banghart assisted on both tallies. Greece Arcadia is 0-1-1.
Webster Thomas 2 Gates-Chili 0
Luke Piazza and Danny Charleton netted a goal apiece in the second half to lead Webster Thomas (2-0-1) in the consolation match of the Broadbent-Selander tourney. Max Allen and Brett Kaemmerlen added an assist apiece.
Aquinas 2 Canisius (VI) 1
Josiah Fragnito scored the game winner in the 78th minute, and Aquinas improved to 2-1-0 on the season. Aidan Kopacz fed Luke Putnam to get the Lil Irish on the scoreboard midway through the first half.
Greece Odyssey 2 Newark 1
Dylan Ange delivered the game winner, his fourth goal of the season, with a helper from Josh Haff in the 79th minute, and Greece Odyssey won its second game in as many outings. Parker Ange assisted on Kameron Watt's first-half tally to give the Leopards a 1-0 edge at halftime. How Huynh leveled the match for Newark three minutes into the second stanza. Odyssey took 21 shots.
East Rochester 3 Honeoye 0
Nathan Jantz scored twice in the first half, and Aidan Cady converted a second-half penalty kick to lead the Bombers (1-1-0). Connor Ash and Chuck Domm both chipped in with an assist.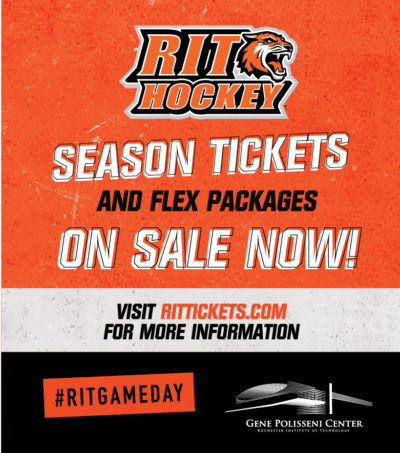 FRIDAY
Bishop Kearney 3 Keshequa 0
Jordan Freed, Jordan Searles and TJ Tytler collected apiece to give Bishop Kearney a 3-0 lead going into halftime. Freddy Kasinge had an assist for Kearney (2-0).
Wayne 1 Greece Olympia 1
Olympia's Azis Lomidze tallied in the second with an assist from Brandon Bruno.
C.G. Finney 4 Northstar Christian 1
Keegan Ocorr and Joseph Tomlinson combined to score two goals apiece for Finney. Emmanuel Rubingu added two assists. Northstar Christian's Matthew Williams scored with an assist from Kevin Anderson.
Holley 1 Batavia/Alexander 0
THURSDAY
Pittsford Sutherland 4 Greece Arcadia 1
Liam Wilmot took advantage of a give away to get Sutherland on the scoreboard less than 10 minutes before the half. Teammates John Mozrall and Nate Cotroneo pushed the advantage to three midway through the second half. READ MORE.
— SHS Varsity Soccer (@SHSsoccersquad) September 1, 2017
Pittsford-Mendon 2 Honeoye Falls-Lima 1
Junior defender Andy Hutkowski connected on his second goal of the year, and the Pittsford-Mednon Vikings held off a late Honeoye Falls-Lima surge. READ MORE.
Greece Athena 4 Canandaigua 2
Othman Belhseine netted two goals and added an assist as Greece Athena won their opening round match in the Broadbent-Selander Tournament at Spencerport High School. CJ Takatch also scored twice, and Athena took a 2-0 lead into halftime. Canandaigua's Andrew Boseck and Dan Herrick scored early second-half goals to level the match at two. Aden Forcier and Connor Fisher added assists for Canandaigua. Dylan Rice and Antonio Monti supplied helpers for Athena. Canandaigua's Sam Burley made 10 saves.
⚠️⚠️ ATHENA TAKES ON SPENCERPORT TOMORROW @ 5 IN THE TOURNAMENT FINAL… LOCATION @ RANGER STADIUM ⚠️⚠️ pic.twitter.com/cuUnDnWu42

— Greece Athena Soccer (@athena_soccer) September 2, 2017

Spencerport 5 Webster Thomas 3 (Penalty Kicks)
Ivan Valodzka converted a second-half direct kick, and the host Rangers went on to win on penalty kicks in first round action of the Broadbent-Selander tournament. Brett Kaemmerlen with an assist from Matt Hill gave Thomas an early 1-0 edge.
GOAL!!! Ivan Valodzka with an absolute ROCKET of a free kick into the top corner. Rangers tie it at 1 apiece with @ThomasTitans.

— Spencerport Soccer (@RangersBSoccer) August 31, 2017
Fairport 2 Rush-Henrietta 1
Andy Sykes connected on the game winner in the 73rd minute as Fairport outlasted R-H in a rematch of last year's Class AA semi-final. Bobby Guilfoil scored with an assist from Lucas Simpson to give the Red Raiders a 1-nil advantage in the 51st minute.Justin James leveled the match for R-H seven minutes later. Jarred Perkins had an assist on the play.
Gates-Chili 1 Penfield 0
Steven Nguyen scored with an assist from Adoniadis Savidis in the second half. G-C's Justin Bailey made 11 saves.
Churchville-Chili 2 Webster Schroeder 1 (OT)
Cam Shuman netted a pair of tallies including the golden goal in the first minute of overtime to lead Churchville-Chili. Colby Egan had an assist for the Saints.
Brockport 2 Brighton 0
Zach Wharram and Zachary Langelotti scored second-half goals to lead Brockport. Vander Hart had an assist for the Blue Devils.
Greece Odyssey 3 Marion 3
Odyssey's Dylan Ange matched Ethan Walters with a hat trick, and the Leopards went on to beat Marion on penalty kicks. Kent John, Kameron Watt and Mason Walker all had an assist for Odyssey. Jackson Taylor, Braeden Szostak and Raul Zaragoza had helpers for Marion.
Aquinas 3 St. Francis (VI) 1
Josiah Fragnito had a goal and an assist as the Lil Irish scored three times in the first half. Michael Theodorou and Luke Putnam added tallies for Aquinas. Aiden Kopacz added an assist.