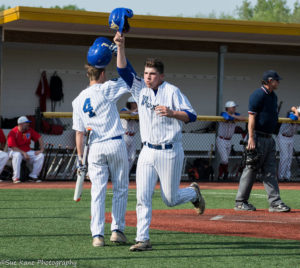 By PAUL GOTHAM
Reid VanScoter and Livonia brought home a state title. Tanner Cooper led Canandaigua to its second straight sectional crown. Phil Ferranti helped Webster Schroeder grab the top spot in the state. The trio headed a list of Section  V baseball players earning selections on the New York All-State teams that were announced late Friday.
VanScoter fanned 21 and hurled a no-hitter as Livonia defeated Hornell 12-0 to claim its fourth straight Class B title. The left-hander, who will head to Binghamton University in the fall, finished 11-0 on the season. A first-team selection the past two seasons, VanScoter was named Class B Player of the Year.
Cooper earned Class A first-team All State honors. The right-hander struck out 59 over 38 innings of work and won five games for the Canandaigua Braves during the regular season. That served as the opening act to his post-season performance where the Stony Brook University commit allowed one run over 20 innings of work in three victories.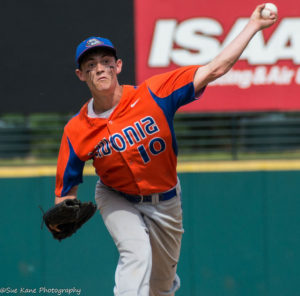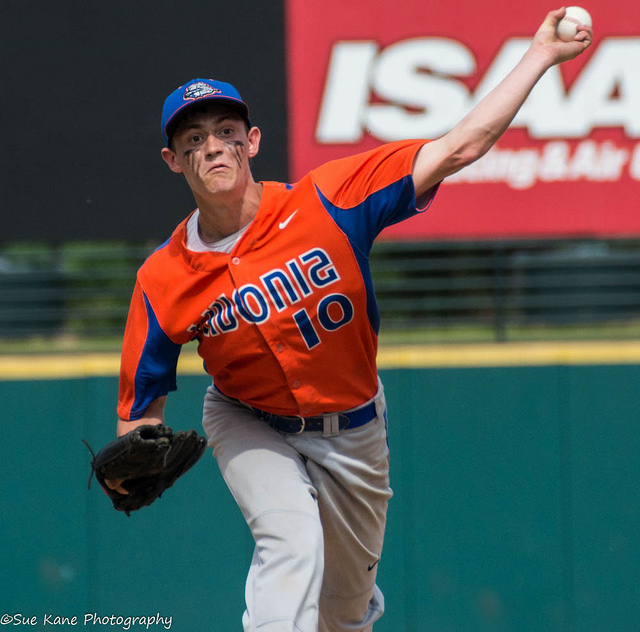 Ferranti hit .600 during the regular season for a Webster Schroeder squad which held the NYS Class AA No. 1 ranking for three weeks. The Warriors senior catcher also garnered Class AA first-team All-State. Ferranti, who will continue his career at Monroe Community College, collected eight doubles, five triples and 43 RBI.
VanScoter's teammate John Smith and Newark's Zach DeVito also took home 1st team Class B nominations.
Penfield's Kyle Straube was named to Class AA second team while Webster Schroeder's Shane Marshall grabbed a third team Class AA selection. Rush-Henrietta's Zach Harter nabbed a spot on the fourth team. Logan Martella-Tasick (Penfield) was named fifth team All State. Mike Sabatine (Fairport) and Ben Mulhall (Webster Schroeder) earned sixth team spots. Justin Harman (Penfield) was named to the seventh team. Evan Newkirk (Fairport) and Billy Kehrig (McQuaid) earned eighth-team selections. Kehrig's teammate, Tyler Griggs, was named to the ninth team.
Section V Class A All-State selections included Cole Penders (Brockport/second team), Max Carver (Pittsford-Sutherland/third), Casey Radka (Batavia/third), Isaac Nelson (Brighton/fourth), Jerry Reinhart (Batavia/fourth), Jared Petrichick (Pittsford-Mendon/fifth), Jordi Agosto (East/sixth) and Victor Torres (Monroe/sixth), Trey Brown (Aquinas/seventh), AJ Gartland (Irondequoit/seventh) and Sean Flannery (Wayne/eighth).
VIEW MORE SUE KANE PHOTOS HERE.
Livonia's Scott Gilman was named Class B Coach of the Year.
Greece Odyssey's Pat Bigham was named fifth team Class B.
In all, more than 70 Section V players earned All State honors. To see the complete list click here.