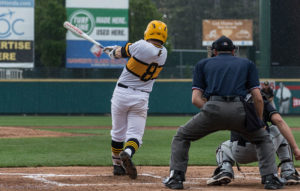 By PAUL GOTHAM
The McQuaid Jesuit Knights have made it a habit of putting together late inning rallies.
What's one more.
AJ Fina helped erase a fifth-inning deficit, and Ben Beauchamp delivered in the eighth as McQuaid defeated Clarence (VI), 5-4 in Far West Regional action at Niagara Falls High School, Saturday afternoon.
Fina plated Thomas Manno and Noah Campanelli with a two-out triple.
"We were down, kinda dead in the water," McQuaid coach Tony Fuller said. "The Fina at bat was the biggest of the game. He was the man today."
After getting down 0-and-2, the junior outfielder battled back to a full count. With the runners in motion, Fina, who was overdue, drilled a shot into the left center gap.
"Nothing against him, but he didn't have a great sectional tournament at the plate. He did okay, but he definitely wasn't up to his potential. Today, he had great at bats."
Beauchamp brought home Nick Tomei with a one-out single for the game winner.
VIEW MORE SUE KANE PHOTOS HERE.
The team that rallied from six down in the Section V Class AA semi-finals and then scored two runs in the bottom of the seventh before walking off in extra innings to beat Rush-Henrietta in the  sectional finals is heading to the NYS Class AA semi-finals next weekend in Binghamton.
"Oh my gosh, I can't take it anymore," Fuller said laughing. "We find a way to get it done somehow.
"Our hitters had some really, really amazing at-bats. I mean six, seven pitch at-bats, getting to two strikes and just competing."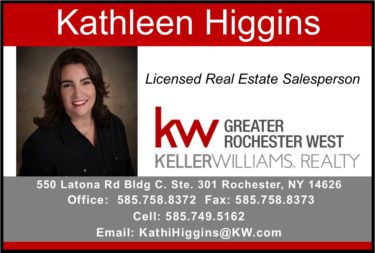 Hunter Walsh tossed 3.2 shutout innings for the win. The sophomore right-hander came out of the bullpen with the go-ahead run on second and set down the next two batters on strikes. He retired the first six he faced and allowed just two to reach base.
"That's the hardest I've ever seen Hunter throw," Fuller said. "He was unbelievable. His curveball was working."
Junior Erik Johnson started and allowed four runs on four hits over 4.1 innings.
"Their one through five hitters were just swinging better than I remembered it back in April," Fuller said recalling McQuaid's victory over the Red Devils earlier this season. "Once the top of the order came up again we were just going to go to Hunter no matter what the situation was."
Jared Shalke highlighted a three-run Clarence third with a two-run double as the Red Devils took a 4-2 lead in the early going. Shalke went 2-for-4 with a run scored.
Fina tied the game at one with a sacrifice fly in the third. Tomei followed with an RBI single scoring Campanelli for a 2-1 McQuaid edge.
Tomei finished 2-for-3.

McQuaid, ranked No. 7 NYS Class AA, will play Massapequa (VIII), ranked No. 4, in the state semi-finals. Friday's first pitch is scheduled for 5:30 p.m. at Maine-Endwell High School.