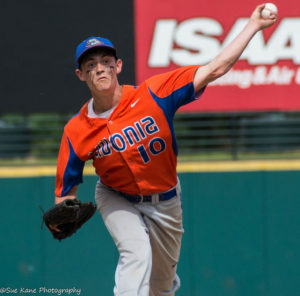 Results for Section Five finals in all eight classifications. Three regional qualifiers are scheduled for Tuesday with Far West Regionals taking place on Saturday.
Class AA
No. 5 seed McQuaid 3 No. 6 seed Rush-Henrietta 2
With two outs and teammate Ben Beauchamp at the plate, Nick Tomei broke for third on a stolen base attempt. The throw from home bounced short of the bag, and Tomei came home as McQuaid defeated R-H in the finals for the second time in three years. READ MORE.
Class A1
No. 2 seed Canandaigua 5 No. 5 seed Greece Arcadia 1
Tanner Cooper earned MVP honors for the second straight year, and the Canandaigua Braves claimed back-to-back Section Five Class A1 titles. READ MORE.
A championship caliber week ????????@Tanner_Cooper2 stuck out 23 batters in 13 1/3 innings in a pair of wins for @cabravebaseball @CABravesSports pic.twitter.com/ar0q2AjVQf

— Dan Fetes (@danfetes) May 30, 2017
Class A2
No. 3 seed Pittsford Sutherland No. 8 seed Aquinas 1
Sam Kistler plated pinch runner Max Album with the go-ahead run in the sixth inning and Sutherland claimed the Section V Class A2 title. READ MORE.
Class B
No. 1 seed Livonia 12 No. 3 seed Hornell 0
Livonia senior Reid VanScoter hurled a no-hitter, striking out 21 batters to lead the Bulldogs. The win secured Livonia's fourth straight title and advanced the squad into next weekend's NYSPHSAA quarterfinals vs. Fredonia. READ MORE.
Class C1 
No. 8 seed LeRoy 4 No. 3 seed Geneseo 3
Leon Koukides's No. 8 Oatkan Knights (13-9), thanks to clutch hitting from Nate Flint, Cody Fitzsimmons, and Reece Tresco in the seventh and eighth innings, captured their first sectional baseball title in 19 years. READ MORE.
VIEW MORE SUE KANE PHOTOS HERE.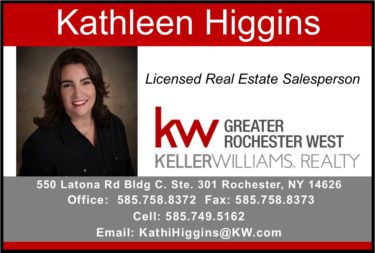 Class C2
No. 1 seed Avon No. 3 seed Campbell-Savona 0
Maxx Countryman struck out 11, and Avon won its second straight sectional title.
Class D1
No. 2 seed Lyndonville 6 No. 1 seed Fillmore 2
Class D2
No. 2 seed Lima Christian 7 No. 1 seed Arkport 5
SCHEDULE
Regional Qualifiers
Class A
Canandaigua vs. Pittsford Sutherland
Tuesday, 6 p.m. Frontier Field
Class C
LeRoy vs. Avon
Tuesday, 4:30 p.m. Dwyer Stadium
Class D
Lyndonville vs. Lima Christian
Tuesday, 7 p.m. Dwyer Stadium