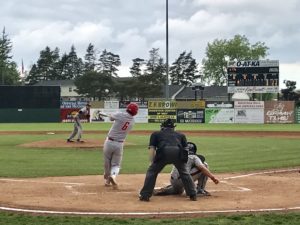 By PAUL GOTHAM
BATAVIA, N.Y. — Tanner Cooper earned MVP honors for the second straight year, and the Canandaigua Braves claimed back-to-back Section Five Class A1 titles.
Cooper struck out 12, walked one and allowed one run on two hits as Canandaigua, ranked No. 3 NYS Class A, defeated Greece Arcadia, 5-1 at Dwyer Stadium Saturday afternoon.
"Tanner's performance this whole tournament is unbelievable," Canandaigua head coach Dale Werth said. "He almost had three complete sectional game shutouts. He's been really dominant."
Cooper allowed a one-out swinging bunt single in the first then retired the next nine and 14 of 15.
"Watching him pitch never gets old for me," Werth added. "At the high school level, he's a shutdown guy. He's tough for people to handle. It's great to have him on our team."
First pitch Class A1 final from Dwyer Stadium. @TitanBaseball and @cabravebaseball pic.twitter.com/wm49o1T4ij

— Paul Gotham (@PickinSplinters) May 27, 2017
Mixing an upper 80s fastball with a sharp-cutting curveball, the 6-foot-3, 205 pound right-hander struck out the side in two separate innings and did not allow a ball out of the infield until the fourth.
"I know the top of their order is a good-hitting team," said Cooper who will continue his career at Stony Brook University in the fall. "I had to come out and make sure my curveball was effective and get ahead in the counts especially with my curveball. They'll hit fastballs, and they're looking for that pitch."
"He'll throw it any count," Werth said of the curveball. "That's what makes him tough. You'll get good hitters up there and they're trying to handle a high 80s fastball and then he opens them up with two curveballs in a row. He throws 3-2 curveballs like that. That command of the curveball to go with his fastball is the difference maker for him for sure."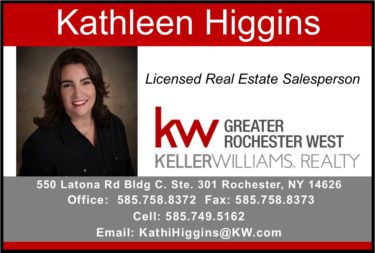 Seth Vigneri highlighted a four-run third with a two-run double, and the Braves had all the runs they needed.
"That was a key inning," Werth stated. "You're at the meat of the order. Big games you need three, four-hole hitters to come through. Big players at a big time coming through."
Jordie Johnstone and Connor Fisher reached on back-to-back infield singles to get the Braves third started. An error on Fisher's hit put runners on second and third. Vigneri got the Braves on the scoreboard with a two-bagger to left field.
"He left me a hanging curve," Vigneri explained. "I saw it out of his hand and drove it. I can remember it came out of his hand, and thinking I got to drive this ball."
Cooper and Michael Sculli followed with RBI singles for a 4-0 Canandaigua advantage.
Vigneri plated Johnstone from third with a single through the left side to make it 5-0 game in the sixth.
Cooper left with one out in the seventh after Greece Arcadi's Zach Southcott reached when a third strike went to the backstop.
"He did tire a little at the end there," Werth noted. "It was going to be about time to get him out anyway. We kept him under the pitch count, so he's available on Tuesday if we should need him.
"The kid has really carried us. We have a really good team. I don't mean to minimize anyone. He's won two sectional titles in a row. I don't know how many pitchers have done that in Section Five, but he has."
Brian Hoffman came on in relief and got the last two outs of the game for Canandaigua.
Brian Hoffman comes on in relief and gets the final out. @cabravebaseball repeats as Class A1 Champs with a 4-1 victory over Greece Arcadia pic.twitter.com/1zDJTupOWx

— Paul Gotham (@PickinSplinters) May 27, 2017
After going more than two decades without a sectional title, Canandaigua claimed its second straight. Having beaten Spencerport 8-0 and Brighton 2-0 in their two previous sectional games this season, the Braves came within one out of completing a trifecta.
"The first time we were all a little shocked just because none of us had ever heard of someone bringing home a baseball block to Canandaigua," said Cooper who also won three games in last year's sectional run. "All of us I think were all in shock at first. This game we came in. We knew the feeling from last year. We knew how we had to handle ourselves. I think we played appropriately.
Joe Meath doubled home Southcott in the seventh for Arcadia's lone run.
The Braves (18-3) will play Class A2 champion Pittsford Sutherland in the regional qualifier on Tuesday. A 7 p.m. first pitch is scheduled at Dwyer Stadium. The teams split a pair of games during the season with Sutherland winning in 14 innings 5-3. The loss was the only setback Canandaigua has had to Section Five team this season. Canandaigua beat Sutherland 4-1.