ROCHESTER, N.Y. — Shykell Brown went the length of the floor to finish a layup at the end of regulation, and the Bishop Kearney Kings went on to defeat the UPrep Griffins in overtime 74-72 in non-league action at Ed Nietopski Gymnasium, Tuesday night.
Trailing by two, Brown took an inbound pass 80 feet from the basket with 4.3 second left on the clock and raced end to end to knot the game at 67.
"I saw the lane open, so I just took it," Brown explained. "Coach drew it up for me or Sheldon (Adams) to get a shot. Sheldon was coming down the baseline. If I didn't have my layup or a shot, I was going to pass it to him and hit a three. The lane just opened up for me."
Brown's basket capped a wild final two minutes that saw Kearney, which had led by double digits earlier in the half, rally from four down with their leading scorer on the bench with five fouls.
Shykell Brown goes end to end and sends us to overtime. @BkSportss pic.twitter.com/VIrtclcpnh

— Paul Gotham (@PickinSplinters) February 8, 2017
"We set a screen so he could get the basketball and get a full head of steam," Bishop Kearney Kevin Goode, Sr. said of the buzzer beater. "For some odd reason they let him go and then they tried to pick him up late. Two screens were coming for him, so it was pretty much going to be one on one at the basket."
Brown gave Kearney they lead for good when he converted a pair of free throws with 2:50 remaining in overtime.
"I knew when we went to overtime we were going to win the game," Brown stated. "I was comfortable with going to overtime."
Adams and Nahziah Carter combined for 23 second-quarter points as the Kings took a nine-point lead into the locker room.
Trailing by one early in the stanza, Adams drilled back-to-back treys to fetch a timeout from the UPrep bench. His third of four triples two possessions later made it a 34-24 game. Carter ended the half with a jumper off the window, and Kearney led 43-34.
Sheldon Adams connects on one of his four second-quarter treys. @BkSportss pic.twitter.com/QiEIT3tv1M

— Paul Gotham (@PickinSplinters) February 8, 2017
BK pushed the advantage to 11 when Brown knocked down a baseline jumper. The Kings still held an 11-point lead when Carter converted a putback slam for a 51-40 margin.
UPrep, though, did not go away easily, and it appeared this game was destined to an ending similar to their previous meeting when the Griffins came from behind for a 78-60 victory.
Jakhi Lucas scored five straight to give UPrep its first lead of the second half at 61-59 with 2:49 to go.
"We stopped doing what we came out and established in third quarter," Goode commented. "In the third quarter, the first couple of possessions we were getting anything we wanted. When the ball stopped moving, that's when we started to get in trouble. Back to back possessions and then another possession."
Jeenathan Williams pushed the lead to four with a runner in the lane. With Carter sitting on the bench, UPrep looked in command.
But on this night, Kearney's resilience was on display, and no King represented this better than Patrick Thomas. The sophomore forward found himself on the receiving end of a Williams slam – a thunderous jam that left Thomas sprawled on his back and ignited UPrep as it outscored BK 21-8 over eight and half minutes.
Sheldon Adams connects on one of his four second-quarter treys. @BkSportss pic.twitter.com/QiEIT3tv1M

— Paul Gotham (@PickinSplinters) February 8, 2017
"If you play defense, things like that happen," Goode said of the dunk. "For guys who don't play defense, that will never happen to them. I'll take that.
"It was written on his face. Yeah, he was clapping, but it flustered him a little bit. The reassurance from his teammates and from the coaches helped o keep his head in the game. He answered the call when we needed.
When the run subsided, Thomas was there with a putback slam of his own. Then he knotted the score at 65 when Adams found him underneath for two.
"That's him," Adams said of his teammate. "He has a lot of heart. As a 10th grader, that's going to happen. It's going to happen to everybody. To come back and do that was great."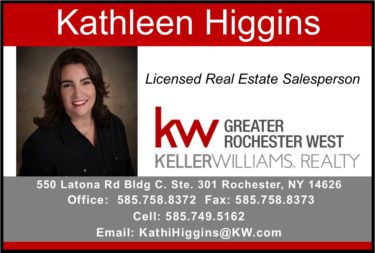 Thomas tied the score at 69 in overtime with another putback. He provided some insurance converting one of two free throws with 17.6 to go in overtime.
"I love playing with Pat," Brown said. "He's a beast. I compare him to (NBA player) Kenny Faried. He always brings a lot of energy every game. Even when he's off, he's 100 percent."
Williams led all scorers with 29 points. The junior guard/forward netted seven during the first quarter as the Griffins led 20-17 after eight minutes. Williams converted a rebound and putback for a 24-23 UPrep edge. It was their last lead until the game's closing moments. Williams hit a mid-range jumper to give UPrep a 67-65 lead with 4.3 remaining in regulation.
Kearney's Carter had 24. Brown added 15, and Adams chipped in 14.
Bishop Kearney converted just 17 of 37 free throws.

The win was the third straight for Kearney which improved to 12-5. The Kings host No. 16 NYS Class AA West Genesee (III) on Saturday. A 3 pm tipoff is scheduled.
UPrep ended their regular season at 15-4.