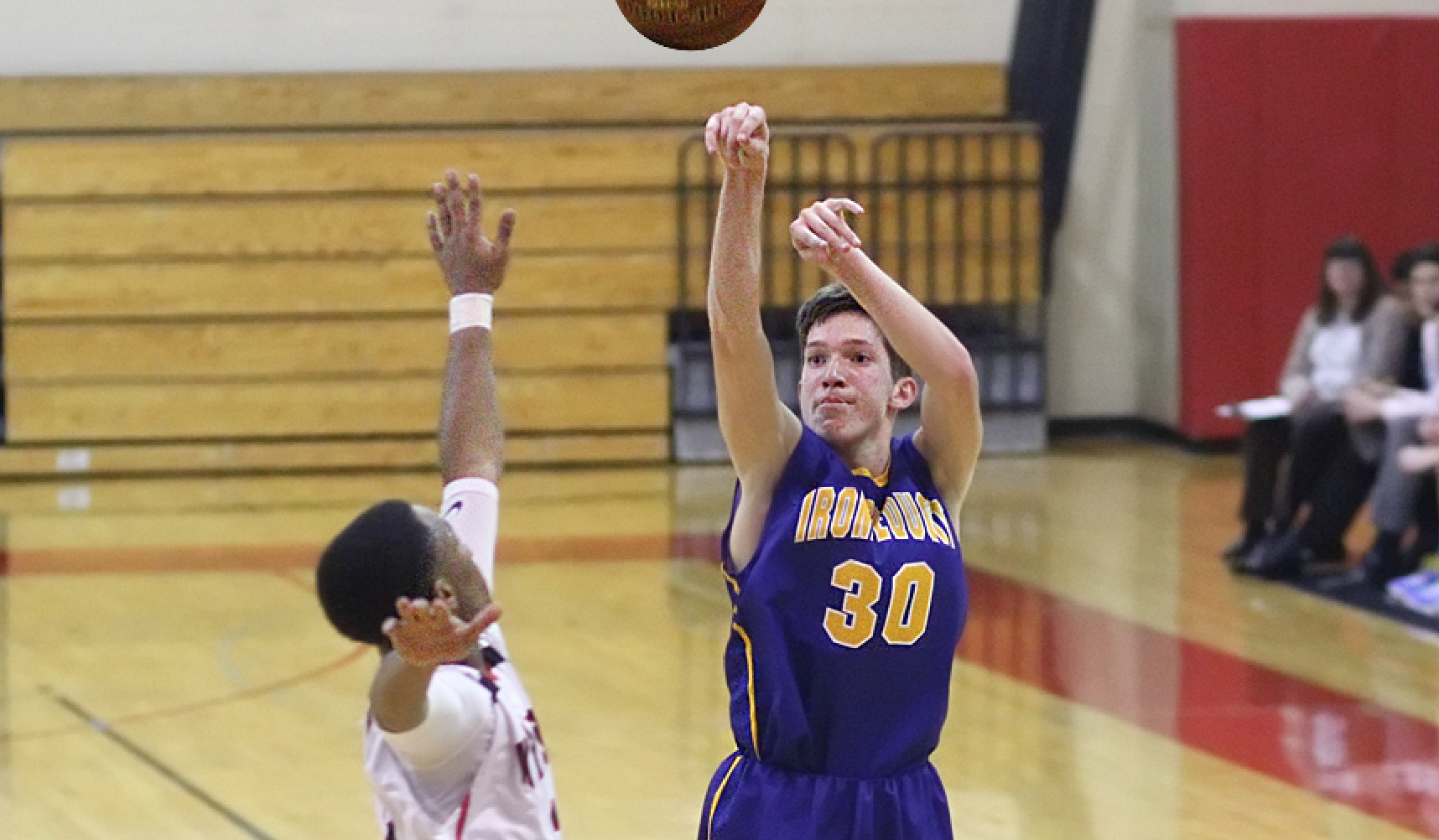 By PAUL GOTHAM
ROCHESTER, N.Y. — Chris Cardon likes the balanced offensive attack of his Irondequoit Eagles. The 31st-year coach might have added a couple more weapons out of necessity Wednesday evening.
With a large portion of his starting lineup on the bench for either the entire game or long stretches, Cardon's Eagles improved to 7-0 on the season with a 65-62 victory over the UPrep Griffins in opening round action of the 2016 R-H Boys Basketball Christmas Tournament.
Zach Stenglein tallied a game-high 25 points including four 3-pointers, and the Eagles advanced to play Pittsford-Sutherland (5-2) in Thursday's championship game.
While fellow starters Gerald Drumgoole, Kaelen Kanealey and Jeremiah Zitz were saddled with foul trouble, Stenglein collected 11 points in the first half to keep Irondequoit close.
"We knew going in it was going to be an exciting game," Stenglein said "Pulling it off was really good for us."

Trailing by two, William Porter came off the bench and drilled a three-pointer from the left corner to give Irondequoit a 26-25 edge.
"I knew we would have guys come in and step up," Stenglein commented.  "I would have step up my scoring. Also I would have to get them the ball, so they could be confident going into the game."
UPrep responded. Sophomore center Jabez Thomas scored back-to-back buckets in the paint to give the Griffins a brief lead before Stenglein knotted the game at 29 with a triple to close the second quarter.
"We kinda weathered the storm a little bit," Cardon said. "At the end of that first half we could have been down six or seven points, but we were tied."
VIEW MORE RON KALASINKAS PHOTOS HERE.
After hitting just three field goals and scoring only eight points in the second quarter, the Eagles found their stride coming out of the locker room and produced on six of their first eight second -half possessions. Drumgoole drilled a three-pointer off an inbound pass for a 44-41 Irondequoit edge.
Moments later the sophomore joined Kanealey and Zitz on the bench with four fouls.
"Seeing Gerald go out with four fouls was tough," Stenglein noted.
Tanner Pioch stepped into the lineup and took a Stenglien feed underneath to give Irondequoit a 55-52 lead late in the third quarter.
"I really thought two guys that don't play a lot, Will Porter the lefty hit a big three, and Tanner Pioch came in and gave us some good minutes."
Pioch's basket was the last field goal for the Eagles over the next six minutes as UPrep took a 58-55 lead on a Jeenathan Williams turnaround jumper from the free throw line. The Eagles lived off the foul line until Drumgoole hit a turnaround jumper with less than two minutes remaining in the game.
"That was a big shot," Stenglein stated.
It was the only field goal Irondequoit hit in the fourth quarter.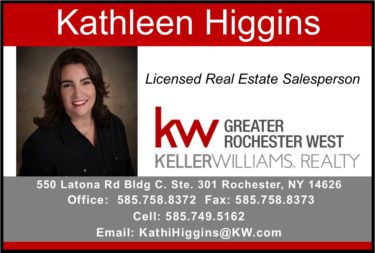 "We got through just by running what we practice every day," Stenglein explained. "Just kept running our stuff and execute."
"I was just mad because they were winning all the hustle plays," Cardon said. "You're either the actor or the reactor, and we were reacting to them. We had to make them react to us. I'm not sure we did that the whole half, but it was a better half for us."
Williams paced UPrep with 23 points. Thomas added 14 for UPrep (7-2). The loss snapped a seven-game winning streak for the Griffins ranked No. 20 in the most recent New York Class AA poll. UPrep will play the host Rush-Henrietta in Thursday's consolation game. A 4:15 pm tipoff is scheduled.
Stenglein added seven assists and four steals. Drumgoole finished with 16 points including three of six from behind the arc. He handed out three assists. Tysean Sizer collected nine points, three assists and one steal.
Irondequoit, ranked No. 11 Class A, will take on Pittsford-Sutherland in the championship game. A 6:15 pm tip time is slated. The Knights defeated R-H 63-53 in Wednesday's second game.
Irondequoit starter Alex Goldsberry is still sidelined after suffering a concussion on December 16th. Devyn Walker is also sidelined with an injury. The senior guard has not played yet this year, but is expected to appear in the lineup in January.
Four different Eagles have taken turns leading the team in individual scoring. Drumgoole and Zitz are two of those players with Goldsberry and Stenglein carrying the baton on different nights.