By PAUL GOTHAM
ROCHESTER, N.Y. — His pre-game emphasis focused on defense. When it was over he had set a personal mark for offensive production.
Divine Williams finished with a career-high 19 points, and the McQuaid Jesuit Knights defeated the Monroe Redjackets, 78-60 in RCAC action Monday night.
Williams knocked down a three-pointer from the right wing to give McQuaid a 14-11 edge late in the first quarter. Four possessions later, he finished a layup in the open floor to stretch the Jesuit Knights advantage to five at 19-14.
McQuaid did not trail again.
"My coaches are always telling me 'let the game come to you,'" Williams said. "That's what I did. I just played hard."
But it was on the defensive end where Williams made his biggest impact. The junior guard drew the assignment of neutralizing Rayshawn Boswell, Monroe's leading scorer and one of the RCAC's top performers.
"My focus was definitely on defense coming into the game," he said.
Boswell entered play averaging 24.5 points. Monroe's junior point guard scored 13 Monday night.
"I just wanted to beat him to his spots that he tries to get," Williams said of his approach. "He tried to put his body into me a lot, so I would get into him and keep my hands up because I know they call a foul on the bar.
Boswell opened the scoring for the night with a pull-up three from the top of the key after an offensive rebound created a scattered situation. He did not find the twine again until the second quarter and finished the first half with seven points.
"Rayshawn's a heckuva player," said McQuaid head coach Jack Leasure. "Divine did a great job sticking with him and staying focused.He's very good on the ball. There are not a lot of guys who can defend on the ball like he does."
Leasure pointed out that the defensive effort extended beyond Williams.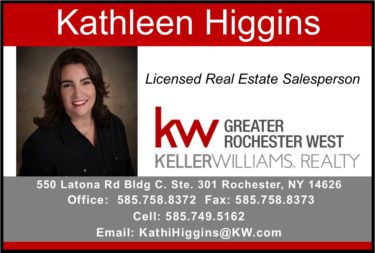 "What really makes it effective is when you have guys behind you that are in the right spots. Even if he's super on the ball, a guy like Rayshawn is going to eventually start to find seams and attack. If you're doing it as a team, if you're defending as a team then it's a lot tougher."
Part of the effort behind Williams included 6-foot-8 Cam Wilson who has struggled with foul trouble early in the season. Against Monroe, the senior center altered shots throughout the game.
"Last year he was more disciplined than he was his first four games (this year) blocking shots," Leasure said of Wilson blocked 91 shots in 22 games a year ago. "He was making guys go through his chest and then just using his length to change a lot of shots but also block a lot of shots like that. This year when he came out he was a little eager jumping at a lot of stuff and leaving his feet which he usually doesn't do. Last couple games he's done a better job of staying disciplined. That's where he's at his best."
For the second time in three games, Anthony Iglesia paced the McQuaid offense. The 5-foot-6 junior point guard connected four times from behind the arc in the third quarter and netted 14 of his game-high 21 as McQuaid took a double-digit advantage into the fourth quarter.
"Both of these two," Leasure said referring Iglesia and Williams. "The time that they put in since last March.  It's great to see it paying off."
Freshman Kobe Long came off the bench in the second quarter for McQuaid and went on a personal 9-2 run to turn a single-possession game into a double-digit affair.
"It's a recurring theme," Leasure noted. "There have been four games where he's had a big second quarter like that. He's been huge for us."

Leading 22-19, Long went high off the glass for two. He had a steal and converted at the other end with a Euro step. After another steal and layup, the 6-foot-1 guard hit for three from the top of the key.
"What he's even doing better is he is rebounding and defending and getting on loose balls," Leasure stated.
The loss was the second straight for a young Monroe squad which opened the season 4-0.
"We're getting there; we're very close," Monroe head coach Matt McCormick said of his club which does not have a senior in the starting lineup. "I was a little disappointed in the resiliency when got down 12 or 13 points. It's something we're still learning. Second and third quarters we just couldn't put it together. We didn't shoot the ball particularly well tonight. They shot it great. Some nights you just got to say hey the better team won, and what can bring out of it. It's all a gradual climb to get better with these guys."
Monroe had the ball to start the fourth quarter. Boswell set up Chris Gibson  Jr. for a backdoor cut along the baseline for two. Monroe trailed by a dozen but could not gather any momentum.
"The intangibles are there," McCormick added. "These guys play hard. We really do. Just continuing the 'we not me' attitude for 32 minutes. I think I see that for 32. Last year sometimes at these points in the game I wouldn't see it. It would be 'let me get my name in the scorebook.' Now it's not like that. We have runs of it. They're getting it and maturing. That's all I can ask at this point."
McQuaid improved to 5-0 with the win. Wilson finished with six points for Knights. Josh Purcell added 12. Long also tallied a dozen. Tyler Cyrus chipped in with seven.
Gibson paced Monroe with 18. Sophomore Tyquil Glasgow had 11. Trevone Glasgow had 10.
The two teams meet again on February 1st.