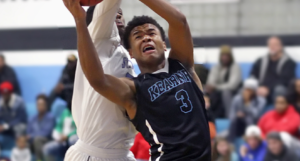 SUNDAY
East (6-2) 106
St. Mary's (Manhassett) 52
Javar Collier, Windell Lucas and Zion Morrison combined for 67 points, and East High (Rochester) coasted past St. Mary's (Manhassett), 106-52 in the Sunday opener of the third annual Bishop Kearney Christmas Showcase. Collier netted eight of his 17 points in the first quarter as East jumped to a 28-20 lead and never looked back. St. Mary's hung in the quarter switching to a 2-3 zone, and Liam Kunkel scored eight. East switched between a 1-3-1 zone and 2-2-1 full court pressure to open up their lead in the second quarter. Lucas tallied 11 of his game-high 30, and East led at the half 53 – 36. The second half was a continuation of the first with East pressuring and forcing St. Mary's turnovers. Morrison finished with 20 points and seven rebounds. Collier collected nine rebounds and five steals. Lucas grabbed seven boards. Kunkel had 24 points for St. Mary's.
Niagara Falls (3-3) 49
UPrep (7-1) 65
Jeenathan Williams netted 32 points, to go with seven rebounds and six assists as UPrep avenged its only loss of the season. Jabez Thomas notched a double-double with 12 points and 15 rebounds. James Barnes scored nine and corralled 10 boards. Tamar Jackson tallied nine and grabbed eight caroms. Jakhi Lucas dished 11 dimes.  UPrep lost by one in its season opener at Niagara Falls on December 3rd.
Liverpool (3) 63
Bishop Kearney (4-1) 65
Leading by as many as 12 points in the third quarter, Bishop Kearney needed to rally in the fourth. Senior Nahziah Carter netted nine of his team-high 20 points in the final stanza, and the Kings improved to 4-1 on the season. READ MORE.
SATURDAY
Leadership Academy (1-3) 65
Northstar Christian (6-0) 71
Miles Brown netted 13 of his game-high 36 points in the fourth quarter as Northstar Christian rallied for the win in the third annual Bishop Kearney Christmas Showcase. Ty-Meek Mackie scored 12 in the third as Leadership outscored Northstar 28-17 to take a 54-50 advantage. Mackie finished with 24 for the game. Davon Brown added 20 for Leadership. Zach Bantle tallied nine for Northstar.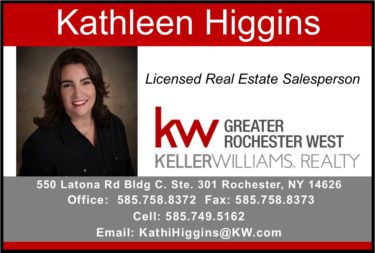 East High 80
Niagara Falls (VI) 73
Windell Lucas and Zion Morrison combined for 44 points, and the East High Eagles held off the Niagara Falls Wolverines, 80-73.
Lucas and Morrison converted nine of 14 free throws in the fourth quarter part of an overall effort which saw the eighth-ranked (NYS Class A) Eagles hit 11 of 16 from the charity stripe in the final stanza.
Niagara Falls pulled within fourth at the end of the third quarter at 61-57 before East's senior duo put the game out of reach late. Playing with four fouls for much of the fourth quarter, Morrison scored 11 of his game-high 25 points in the second half.
Lucas paced East early scoring 16 points in the first half. East led 22-18 after the first quarter and pushed its advantage to eight, 41-33 at half.
Morrison finished with 25. Lucas had 19.
Javar Collier scored 13 points for East. Cypher Campbell-Boller added eight.
Syquan Ralands paced Niagara Falls with 15. Jhamir Isom chipped in with 13. Tazuan Rose had 12.
East improved to 5-2 with the win.
Liverpool (III) 62
UPrep 70
James Barnes scored 19 of his team-high 21 points in the second half, and UPrep rallied to defeat Liverpool …READ MORE.
VIEW MORE RON KALASINKAS PHOTOS HERE.
St. Mary's (Manhasset) 43
Bishop Kearney (3-1) 84
Nahziah Carter led five in double figures, and the Bishop Kearney Kings easily defeated the St. Mary's Gaels (Manhasset), 84-43.
Carter scored seven of his game-high 18 in the first quarter as the Kings grabbed an early double-digit lead. The senior guard/forward used a drop step in the post to get to the rim for two. He took an inbound pass on the left side of the lane and came out on the right of the rim for a bucket and-one. The University of Dayton commit rattled the rim with a dunk for a 14-6 Kearney lead. Tyke'r Harley got ahead of the defense and finished a layup. Kearney led 16-6.
St. Mary's tried to slow the Kings with a 2-3 zone in the second quarter, but Jamal Fennell netted seven in the stanza as Kearney doubled up the Gaels. Fennell converted a pair of free throws, hit a three-pointer on a kick-out from Harley and scored in the paint to give the Kings a 28-13.
Harley hit a pull-up jumper from the free throw line, Patrick Thomas hit two free throws. Kearney closed the half with 39-20 advantage.
St. Mary's cut the deficit to 14 early in the before Thomas sparked an 11-2 run with a putback, a bucket in the lane and one of two free throws. Shykell Brown knocked down a jumper in transition. Kearney led 55-32.
Jakkarri Buckner scored early in the fourth to push the lead to 30 at 65-34.
Brown finished with 13 for the Kings. Fennell and and Harley chipped in a dozen a piece. Thomas chipped in 11. Bishop Kearney improved to 3-1.
Justin Brown paced St. Mary's with 14.
St. Joe's (VI) 47
Aquinas (2-1) 72
Jalen Pickett finished with a season-high 32 points to go with seven steals and six assists. Pickett connected three times from behind the arc in the first half to lead the Li'l Irish to a 39-21 advantage going into the locker room. Jason Hawkes added seven points and four assists in the first half. Aquinas out rebounded St. Joe's, 32-29.

RCMCS (1-3) 73
Rochester Academy CS (2-5) 64
Jhyte Griffin collected 15 point, five assists and five rebounds for RCMCS. Maurice Reed added 15 points, four rebounds and three assists for the winners. Spencer Burns scored 12 for RAC. Trevon Stringer  chipped in with 16.
FRIDAY
RCAC
NE Douglass CP (5-1) 72
SOTA (1-4) 70
Trapping out of a half-court 1-3-1, the NE Douglass Panthers outscored School of the Arts during the decisive first five minutes of the fourth quarter… READ MORE.
East High 84
Edison Tech (2-1) 64
Zion Morrison led all scorers with 30 and handed out seven assists. Javar Collier added 17 points and six steals. Windell Lucas had 24 points and seven rebounds.
Franklin (0-5) 40
McQuaid (4-0)66
Kobe Long had 22 for the Jesuit Knight. Cam Wilson registered a double-double with 13 blocks and 12 rebounds.
Monroe (4-1) 60
Early College (2-1) 62
Shandare Figgins netted 12 including the game-winning layup with :05 seconds remaining. Bryan Harrell notched a double-double with 27 points and 13 rebounds. Jermer Murrell had 12. Chris Gibson led Monroe with 16 points.
Wilson-Magnet (1-4) 78
World of Inquiry (1-5) 64
Robert Davis connected seven times behind the three-point arc and finished with 29 points for Wilson. Keavaughn Harris-Hill chipped in with 13 points and six assists. CeyQuan Salmon had 33 for WOI.
MONROE COUNTY
Victor (4-1) 62
Penfield (3-1) 58
Jacob DiSanto hit four three-pointers to pace Victor with 27 points. Charles Nwugwo added 13. Penfield's Mirza Mesic scored 16, and Patrick Piampiano added 14 on four 3-pointers.
Canandaigua (5-2) 55
Pittsford-Mendon (4-0) 68
Jeremy Jacob hit seven three-pointers and scored 27 for the Vikings. Matt Powers added 18. Carson Greene had 12 for Canandaigua.
Webster-Schroeder (0-5) 29
Irondequoit (4-0) 77
Zach Stenglein stuffed the stat sheet with 11 points, nine assists, five steals and five rebounds. Gerald Drumgoole led all scorers with 23. Tysean Sizer had 10.
Brighton (3-2) 63
Brockport (4-0) 65
Antonio Alvarez scored 26 and Jake Juhrs 17 for Brockport which overcame a 30-point night from Brighton's Isaac Nelson.
Fairport (5-0) 79
Gates-Chili (1-3) 48
Dan Masino scored 17 for Fairport, and  Cam Keeley had 14.
Greece-Arcadia (1-3) 57
Churchville-Chili (1-3) 60
Marcellus James hit the eventual game winner, a three-pointer with :30 on the clock. Eric Lewis led C-C with 27 points 13 rebounds and nine assists.
Pittsford-Sutherland (2-2) 58
Greece-Athena (1-1) 60
Kenny Speed hit five three-pointers and scored 19 to lead Athena. Nigel Scantlebury chipped in 13 points and nine assists. Ryan Kubanka collected seven points and five rebounds. Chad Scorse had eight points. Kevin Ryan toped three Knights in double figures with 19 points.
Rush-Henrietta (2-1) 77
Hilton (1-3) 62
Kailee White netted 15 for R-H. Wendell Felder and Chris Reed added 12 apiece. Mecca McCullough and Justen Polk both had 11.  Tah-Jae Hill scored 15 for Hilton. John Letta had 14.
Webster-Thomas (2-2) 44
Spencerport (2-3) 55
Ryan Gentile had 21 points and eight rebounds for Spencerport.
Eastridge (1-5) 51
Greece-Odyssey (2-2) 59
DJ Billings scored 16 for Odyssey. Latrell Cooper and John Mathis added 10 apiece. Alex Rivera had 15 for Eastridge.
Honeoye Falls-Lima (2-3) 39
Batavia (2-1) 55
Sophomore Antwan Odom scored 17, and Tee Sean Ayala added 13.
PRIVATE/INDEPENDENT
Lima Christian (5-2) 57
Northstar Christian 106
Miles Brown scored 36 for Northstar Christian.
Wellsville (4-3) 35
UPrep 78
Jake Lucas collected six points, eight assists and 10 steals for UPrep. Jeenathan Williams had 17, with 11 boards and five assists.
FINGER LAKES
Midlakes (5-0) 70
Palmyra-Macedon (2-3) 69
Bryce Burri  scored 26 for Midlakes.
Minders (9-0) 71
Wayne (2-2) 66
Quinten Battle had 16 for Mynderse. Jake Mein notched a double-double with 22 points and 11 rebounds.
Newark (2-3) 58
Penn Yan (3-3) 34
Brian Sharp 19 scored 19 for Newark.
Waterloo (1-4) 55
Geneva (3-4) 60
Tyler Tyson had 22 points, seven assists, seven rebounds and eight steals for Geneva.
Bloomfield (3-4) 77
Red Jacket (3-2) 68
Bloomfield's Tanner Kimball led all scorers with 30, and Patrick Geitner added 23.
Romulus (1-4) 46
Marcus Whitman (4-2) 89
Marcus Whitman's Burlin Allen collected 22 points, six assists and five steals.
NON-LEAGUE
Honeoye (2-4) 45
Naples (3-1) 49
C.G. Finney (6-1) 74
Notre Dame-Batavia (0-4) 48
Vertus (3-2) 54
Mt. Morris (4-4) 49
Sodus (3-2) 56
South Seneca (1-5) 30
Malik Burton scored 18 for Sodus, Jared Wren chipped in with 10.
ALLEGANY COUNTY
Oakfield Alabama 83
Pembroke 71
Belfast 80
Whitesville 55
Genesee Valley 50
Bolivar-Richburg 54
Friendship 31
Scio 50
WAYNE COUNTY
Red Creek 53
East Rochester (6-0) 73
Clyde-Savannah 88
Marion 31
LIVINGSTON COUNTY
Avon (3-2) 67
Dansville (3-2) 42
Warsaw (2-3) 48
Bath-Haverling (1-3) 57
York (4-1) 57
Geneseo (2-3) 41