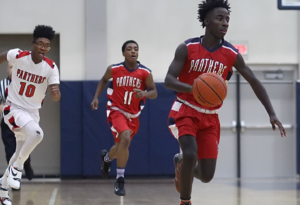 By PAUL GOTHAM
ROCHESTER, N.Y. — A defensive adjustment paid immediate dividends.
Trapping out of a half-court 1-3-1, the NE Douglass Panthers outscored School of the Arts during the decisive first five minutes of the fourth quarter en route to a 72-70 victory in RCAC action Friday night.
"We were able to force some turnovers," Panthers head coach Kyle Crandall said. "We finally started hitting the defensive boards during that stretch as well, so we limited them to a lot of one-chance opportunities during that stretch."
The Panthers defense held SOTA to one field goal in its first 11 possessions of the fourth stanza.
Trailing by as many seven points during the third quarter, Jiahmere Mitchell and Daiquon Turner sparked the NE Douglass offense which outscored the Silverhawks, 15-2 during the pivotal sequence.
"Our bench and our crowd were great," Mitchell said.  "The intensity was up pretty high. We spotted out the shooters. We knew where they were."
VIEW MORE RON KALASINKAS PHOTOS HERE.
Turner used a ball screen at the top of the arc to get in the paint for a layup and tie score at 58. Will Washington converted a steal and layup to give the Panthers a 60-58 edge. They did not trail again in completing their fourth second-half comeback of the season.
"A lot of times after the halftime me and my team we come out with much more intensity, so the bench starts getting into the game," Turner stated.  "The second half we play better than the first half because we come out flat  sometimes."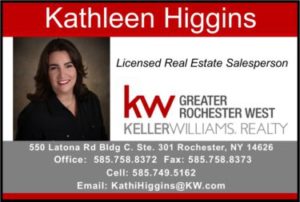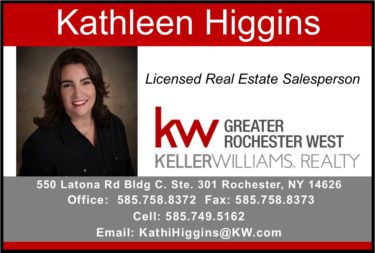 Turner grabbed a defensive rebound on the next play and found Washington with an outlet pass who in turn led Mitchell for an open layup.
"I was happy my teammate found me, and I could finish what they started," Mitchell commented.
Then Turner picked a pocket with a steal and led Torrence Phillips for a catch-and-shoot 3-pointer in transition. Washington blocked a shot and went the length of the floor for a layup and the Panthers had their largest lead of the game at 71-60.
SOTA responded.
Malcolm Ahmed scored on a rebound and putback. Justin Brumfield hit a pair of free throws. Terron Smith got ahead of the defense for a layup, and Brumfield finished at the rim cutting the lead to two at 72-70 with less than 20 seconds remaining.
"All of the gains that we made early on in that quarter we gave back," Crandall stated. "We were lucky to hang on. Hats off to School of the Arts. They played hard the whole game."
SOTA had a chance to tie the game, but the Panthers Larry Young blocked the attempt.
"We're trying to learn how to finish games and play through adversity," SOTA coach Al Nash said. "They played hard tonight. That's what we're trying to do."

Dezmir Phelps scored 10 points in the first half pacing SOTA to a 36-34 lead going into the locker room.
The Silverhawks converted on the first two possessions of the second half to take their largest lead of the game.
Smith drove baseline from the right side and found Brumfield for a catch-and-shoot trey from the left wing. Smith followed his own miss the next time down the floor, and SOTA led 41-34.
Brumfield scored 16 of his team-high 23 in the second half.
"Tonight he played like I know he can play," Nash said. "Every now and then he'll go into this shell. He's not an out front type kid, but he has the ability to be. He's inside-outside. He can really shoot it. I rely on him a lot."
Mitchell finished with a game-high 25. The sophomore guard connected three times from behind the arc in the first quarter. Turner added 19. Phillips had 16 for NE Douglass.
Mecca Anderson scored 13 for SOTA. Smith finished with 11 and Phelps had 10.
School of the Arts (1-4) hosts World of Inquiry next Tuesday. A 6 pm tipoff is scheduled at School 33.
NE Douglass (5-1) is off until December 28th when they will play Pal-Mac.