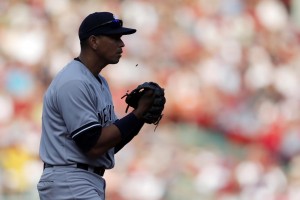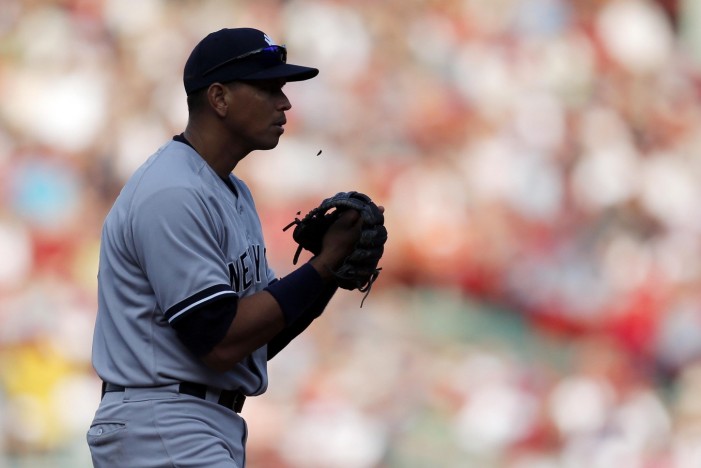 By Dave Holcomb
Monday morning, two whole weeks since the PED rulings came out and Alex Rodriguez was supposed to be suspended, A-Rod is still the leading story in the sports world. Yes, he trumps a three-team race in the NL Central, the Dodgers' amazing 50 game stretch and even the NFL preseason.
At least when fans turned on the TV Monday, the A-Rod news dealt with something he did on the field.
On Sunday night, it was clear Boston starting pitcher Ryan Dempster was throwing at Alex Rodriguez during his at-bat in the second inning. All of Dempster's first four pitches were inside to the righty with the fourth hitting him in the elbow.
The home plate umpire warned both benches and threw out Yankees Manager Joe Girardi, who came sprinting out of the dugout, as mad as he has ever been. Besides the support he received from Girardi, it appeared that other players did not look to come to Rodriguez's aid.
The rumors circling around the incident suggest Dempster not only threw at Rodriguez because he used performance-enhancing drugs, but also because A-Rod tattled on other fellow users. Another reason could be because Dempster and the Red Sox do not believe it is fair Rodriguez is allowed to play through his suspension appeal. Another reason could be because A-Rod is a d***. Must we go on?
Granted, the MLB has wrongfully, maybe rightfully, made Rodriguez the poster boy for the PED suspensions by handing him by far-and-away the most severe punishment. For that reason, he does deserve to fight a random punishment.
But just when one starts to feel just a tiny bit sorry for the guy, and one feels happy for him when he hits the home run that ignites a comeback win for New York, A-Rod does a mock celebrator David Ortiz impression as he crosses home plate by pointing to the sky with a kiss.
Just when I was going to defend him, he does that.
Over the next few weeks, the playoff races will heat up even more, the NFL season will start, and Americans might even grow interested in Premier League with the new deal with NBC Sports, but the truth of the matter is, Alex Rodriguez will still be a top story, no matter what he does. Even though most of us wish, he (at least the baggage that comes with him) would go away.