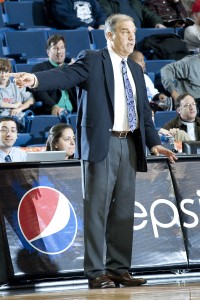 Counting down the days to tipoff previewing the incoming freshmen of the Metro-Atlantic Athletic Conference. Next up is the Niagara Purple Eagles.
Niagara's 2011-12 season ended with a 86-73 loss to eventual MAAC champion, Loyola, in the conference quarter-finals. Joe Mihalich and his staff welcome two freshmen to campus: T.J. Cline and Tahjere McCall.
T.J. Cline 6'8" 220lbs. F Plano Tex./Plano West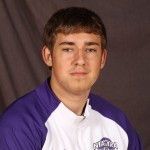 Cline averaged 16.8 points per game, 7.7 rebounds per game, 2.3 assists per game and 1.5 steals per game for the Plano West Wolves during his senior campaign this past season…Cline, who earned District 8-5A Offensive Player of the Year honors, helped the Wolves to a 26-9 record and a second place finish in their district behind the two-time Class 5A state champion.
Tahjere McCall 6'4" 160lbs. G Philadelphia, Pa./ Engineering and Science HS
McCall was a standout player for Carver High School of Engineering & Science where he averaged 15.4 points per game during the season and 16.5 ppg in 13 league games…McCall led E&S to the Chris Smith Memorial Holiday Tournament in December and was named to the mvp of the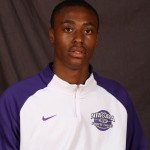 two-day tournament after averaging 14.5 ppg and 4.5 apg…McCall helped lead E&S to a 21-2 record and league-best 12-1 mark en route to advancing to the Public League Class AAA Playoff Semifinals…McCall earned the Public League Division B MVP…The Philly Daily News tabbed McCall as a "classic late bloomer" and ranked him as one the "best point guards" in the Philadelphia area…McCall was named to the Daily News' All-Public Team and was on the Daily News' All-City honorable mention team.
What they're saying about Tahjere McCall – Steve Keller/The National Recruiting Report: "He was one of the biggest surprises in the city of Philly. He came into the year a Division Two kid and left with people raving about him. He was unknown, and Niagara got on him and realized they had something."
Allen Rubin/Hoop Scoop: "He's a good player. He can play both guard positions. He has to get a lot stronger. He athletic and good at getting to the rim. Needs to work on his outside. He is a good player for the future."
Photos and biographical information and photos courtesy of Niagara Purple Eagles Athletics.