Counting down the days to tipoff previewing the incoming freshmen of the Metro-Atlantic Athletic Conference. Next up is the Canisius Golden Griffins.
Canisius finished in the basement of the MAAC last season. But there's a new win blowing through Main Street in Buffalo. Jim Baron takes over the reins and welcomes two freshmen to campus.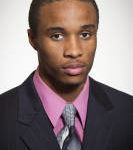 Jermaine Johnson 5'10 150lbs. G Stone Mountain, Ga./St. Christopher's
Played two seasons at St. Christopher's School in Richmond, Va. Averaged 20 points, 5.0 steals and 4.0 assists per game in his senior season. Was named the 2012 Virginia Prep League Player of the Year. Earned second-team all-state honors and was a third-team All-Metro Team choice by the Richmond Times Dispatch. Helped lead the Saints to a 34-23 mark in two seasons at St. Christopher's, the program's best two-year stretch.
Phil Valenti 6'7" 195lbs. F Victor, N.Y./Aquinas Institute
Played two seasons at Aquinas Institute in Rochester, N.Y. Honored as the 2011-12 All-Greater Rochester Player of the Year by the Democrat and Chronicle. Averaged 25 points and 12 rebounds a game in his senior season at Aquinas. Led the Little Irish to the 2012 New York State Class AA Championship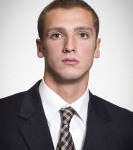 game. Scored 33 points and pulled down 11 rebounds in the state championship game. Was named the NYS Class AA Tournament MVP in 2012. Scored a game-high 30 points in Aquinas' regional state tourney win over Niagara Falls High School. Also named to the 2011 All-Greater Rochester Team after his junior season.
What they're saying about Phil Valenti – Steve Keller/The National Recruiting Report: "He is a wing with finesse. He has talent, and he can shoot some."
Jon Boon/Bishop Kearney High School: "He's a kid that can really help them. He got better and better as the year went on. He's the reason they made it as far as they did. He put them on his back and carried them to the state championship game last year. He has a good skill level. His work ethic – he's a kid that can be a real positive contributor to that program a lot sooner than people realize. Take a look at his stats in the post-season. They represent the type of player he is."
Biographical information and photos courtesy of Canisius Golden Griffins Athletics.