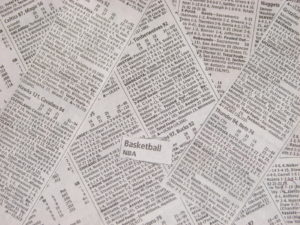 By Kyle Soppe
The Utah Jazz have qualified for the playoffs, and for my money, are as dangerous as any of the lower seeds. They clinched a spot by defeating the Suns 100-88 in Salt Lake City, behind a big time performance from their bigs.
Al Jefferson (the reigning player of the week in the NBA) combined with Paul Milsap for 44 points on 50% shooting, a +36 plus/minus ratio, and 31 rebounds. The Utah enforcers grabbed 19 of those rebounds in the second half to seal the deal. Compare that to the Suns players who started at the same positions (Marcin Gortat and Markieff Morris) and it is no wonder why the Jazz won this ballgame. The Phoenix duo totaled a mere 8 points on 25% shooting, a -16 plus/minus ratio, and 16 rebounds.
Jefferson and Milsap teamed up with Derrick Favors for 42 rebounds (with all three players registering double doubles), the exact number of rebounds that the Suns collected as a team.
Favors had himself the type of game that should intimidate future playoff opponents. He swatted 5 shots and grabbed a game high 5 offensive rebounds as the teams third option in the paint. No team has a better trio of big men, an advantage that I believe gives this Utah team a fighting chance against anybody.
With a hall of fame PG in Steve Nash and a solid Devin Harris facing off, which player do  you think led this game in assist to turnover ratio?
Raise your hand if you said Gordan Hayward. The Butler star handed out 8 dimes without committing a turnover. He and Nash were the only players with more than 4 helpers on this night.
For the Suns, their slim playoff hopes were dashed with this defeat. Steve Nash's 11 assists served as 61.1% of Phoenix's total.
Michael Redd and Shannon Brown made 5 of their 10 attempts from down town, and were the only deep threats for the Suns. The rest of the team missed all 13 shots from distance.
The Suns have got a little bit of young talent, but they are in no position to make a series playoff run in the near future. Dealing Nash to a contender would be a solid move, as Nash has earned that opportunity, and the Suns can likely bag a few draft picks to help their future growth. Teams like New York or a trip back to Dallas make sense for the ultra efficient Nash who makes everyone around him better.