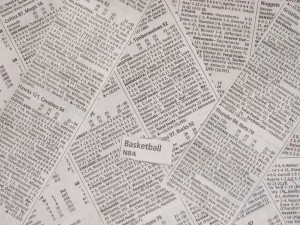 By Kyle Soppe
Boston destroyed a statistically solid defense in Miami on their way to a surprising 115-107 victory over the Heat.
The Celtics had one player shoot under 50% from the field (Ray Allen) while the Heat had one player shoot over 50% (Mario Chalmers).
Kevin Garnett made 11 of 14 shots from the field, and the Celtics have won 80% of the games in which he shoots at least 70%.
If you're a Boston fan, you've got to love what you've been getting from your point guard in three games against Miami. Rajon Rondo is now averaging 18.7 points per game against the second best team in the East, more than 6 points better than his season average. The Heat can't stop him off of the dribble, and his jump shot has shown up against Miami, as he has 37.5% of his seasons three pointers against the Heat.
Rondo's double digit assist streak reached 17, a truly remarkable feat for one of the games best. Let me try to put some context to that for you: Dwayne Wade and LeBron James have played 100 total games, and recorded double digit assists only 9 times.
Paul Pierce has hit a three pointer in 12 straight games, his longest streak of the season. He has gone over his season average in ppg (19.1) in 10 of those 12 games.
The Celtics scored 115 points while taking only 71 shots from the field. I challenge you to find me a team that scored that many points with a higher point per shot (1.62) ratio. The Heat averaged 1.23 points per shot on Tuesday night. That means that for every 3 shots taken, the Celtics outscored the Heat by 1 point.
The Celtics led throughout, but game honors for +/- ratio went to Chris Bosh (+12).
Who saw this coming? The Heat took 27 more shots and scored 28 more points in the paint, as LeBron James registered as many offensive rebounds as the entire Boston team. While Boston limited Miami to only 3 shots in transition on their way to outscoring the top fast break team in the NBA by 4. The Celtics are viewed as solid defensive team, but they recorded only 3 steals and forced a mere 7 turnovers.
Not a single Heat player had a double double, hard to imagine with the "Big Three". Even the Bobcats posted a double double on this night. Unfortunately for Charlotte, they still don't have a double double when it comes to their record; they've won only 7 times.
LeBron James silenced some critics with a big game, but he went home the loser at the hands of Boston again. The King scored 36 points, including an impressive 13/14 mark from the free throw line. It was the first time in his last 37 games in which James had attempted at least 7 free throws and made 90%. He added 7 assists, 5 of which set of three pointers. The feeling on the Heat is that they are unstoppable when their "other" players are making shots, but that theory failed on this night.