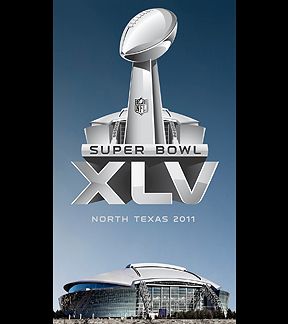 by Wally
The pursuit of pro football's holy grail will end tonight around 9pm (for those of us lucky enough to be in the Central time zone).   At this point, it's simply time for predictions from our esteemed panel of "experts" here on the Pine.   Tell us who will win, what the score will be, and a little bit about why it will turn out that way.  
I'll go first.    The key question in this game from my POV, is whether or not the Packers will be able to contain Pittsburgh's power running game.   Can they hold the Steelers to less than 4 yards per carry?   Less than 120 yards for the game?   I think the answer is "yes".     That's premise number one and it only gets me to the Packers winning a real close one.  The other key question is this:   Can the Steelers effectively put enough pressure on Aaron Rodgers to either sack him or force him into a handful of really bad throws and maybe two INTs?    I think that answer is "no" … Rodgers will have a pretty good game and expose the Steelers secondary with some big pass plays.    It all leads to a Packer's victory …  Green Bay wins by six, 27-21.
Please let us know what you think!
Enjoy the game  🙂