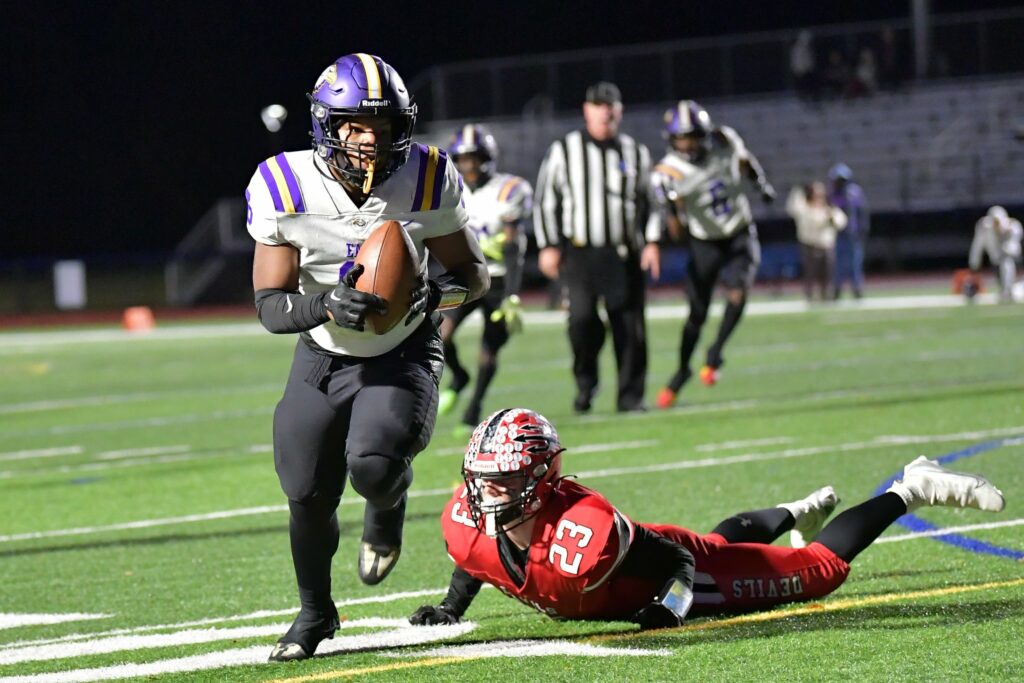 CLASS AA
BENNETT (VI) 26
McQUAID (11-1) 21
Trailing 20-14, McQuaid took the lead for the first time in the second half when Will DiMarco connected with Dan Geen on fourth down and two yards to go for a touchdown to give the Jesuit Knights a 21-20 lead with 8:52 remaining in the game. READ MORE. 
CLASS A
CLARENCE (VI) 7
EAST/WORLD OF INQUIRY (11-0) 42
Zymier Jackson threw for two touchdowns and scored another as East/World of Inquiry cruised to a 42-7 victory over Section VI champion Clarence… READ MORE.
CLASS B
HEALTH SCIENCES/BASC (VI) 6
MONROE (11-0) 14
Amari Colon and Tahjmir Mullins scored back-to-back touchdowns within the opening five minutes of action, and the Monroe defense continued its dominance as the Redjackets defeated Section VI champion Health Sciences/BASC… READ MORE.

CLASS C
SALAMANCA (VI) 21
Le ROY (11-1) 13
Maddox Isaac found Payton Bradley in the end zone with less than 10 seconds remaining in the game as Section VI champion Salamanca defeated Le Roy… READ MORE.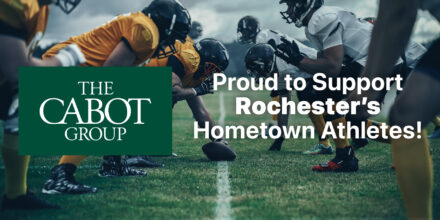 CLASS D
CLYMER/SHERMAN/PANAMA (VI) 50
CANISTEO-GREENWOOD (9-3) 16
Beau Zeh scored both touchdowns for Canisteo-Greenwood. CSP's Tate Catanese completed 9-of-12 pass attempts for 164 yards in three touchdowns, all in the first half. The junior QB also opened the game with a score on the ground for the team's first points.
8-MAN 
PEMBROKE (12-0) 107
FRANKFORT-SCHUYLER (III) 64
Behind the blocking of Ben Steinberg, Jayden Mast, Jayden Bridge, Madden Perry, JJ Gabbey, Octavius Martin and Hayden Williams, Pembroke racked up over 750 rushing yards without throwing a pass nor having to punt. Tyson Totten ran for 626 yards and 10 touchdowns. Fullback Caleb Felski had 146 yards rushing and three touchdowns to contribute as well as converting on five 2-point conversions. Quarterback Vijay Dhanda also had a rushing touchdown. 
Defensively the Dragons were led by Felski with 14 tackles, while Totten and Sean Pustulka each had 11 tackles. Jayden Mast, Jayden Bridge, Octavius Martin, Caleb Kimmel, Vijay Dhanda, and Jacob Johnson had five more tackles apiece.  Totten also added an interception while Pustulka had two picks, two fumble recoveries and one forced fumble on the day. 
The Dragons will play in the NYSPHSAA Championship game this Friday against Moravia (IV) at Cicero-North Syracuse High School.