The 2023 Section V Class D1 Baseball bracket features three teams each from the Finger Lakes and Steuben County, along with two Allegany County teams, and one team apiece from Livingston County and Genesee Region. The tournament will get underway on May 20th and conclude with the title game on May 27th.
Defending Class D champion and No. 1 seed Fillmore enters on a 10-game winning streak with its only loss coming to Class C2 opponent Bolivar-Richburg. Last season's runner-up, No. 2 seed Avoca-Prattsburgh, has won its last six games with its last loss coming against Fillmore. 2021 D1 champion Keshequa enters this year's tournament as the No. 9 seed.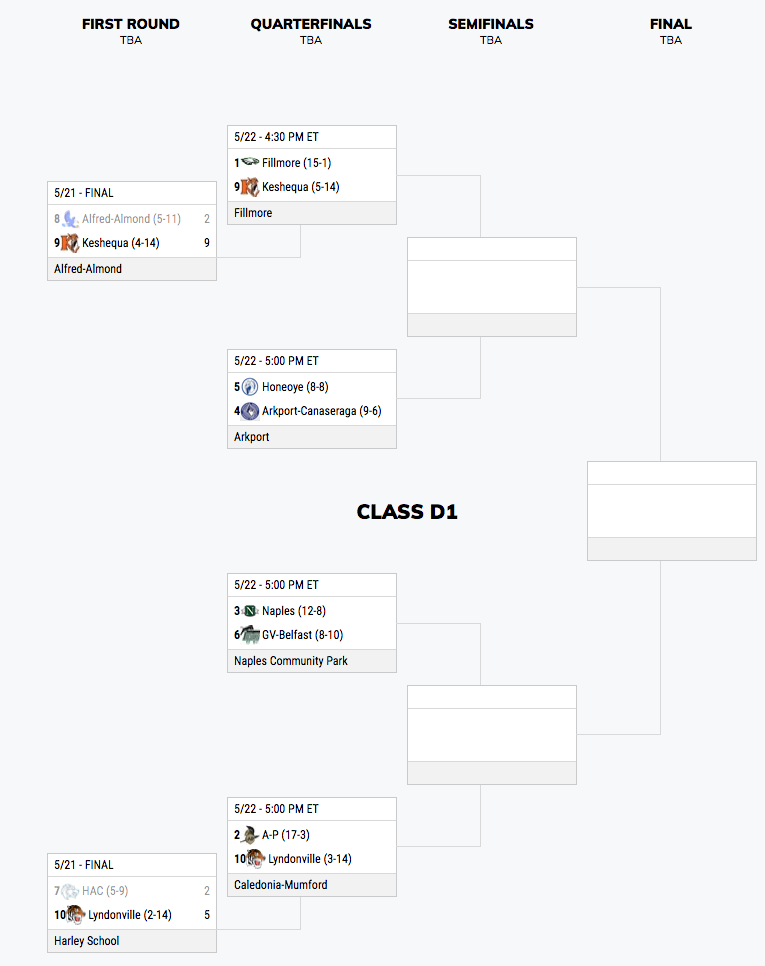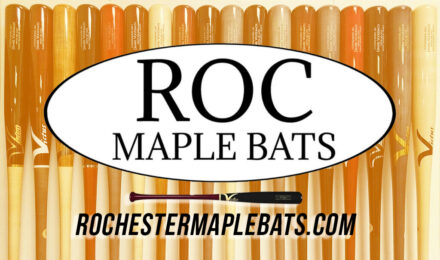 Class D1 Players to Watch
Haden Abbott (Avoca-Prattsburgh) Sr. SS/P (.475 BA 34 RS , 28 H , 17 RBI , 32 SB)
(8-1 record, 1.67 ERA)
Evan Cuba (Honeoye) Sr. INF/P (.481 BA, 28 RS) (2.47 ERA, 74 K)
Sawyer DeVoe (Avoca-Prattsburgh) Sr. OF (.347 BA 14 RBI , 10 SB, 7 2B)
Charlie Grove (Naples) Sr. P/1B (.385 BA, 15 RBI, 11 RS) (2.15 ERA, 36 K, .248 BAA)
Derek Jackson (Arkport-Canaseraga) Sr.
Nolan Krzeminski (Fillmore) Jr. C
Drew Reigelsperger (Naples) Sr. UTIL (.446 BA, 13 RBI, 25 RS) (2.25 ERA, 33 K)
Josiah Stilson (Avoca-Prattsburgh) Sr. OF (.342 BA , 13 SB, .575 OBP)
Salvatore Timpani (HAC) Sr. P/SS (.637 BA, 1 HR, 22 SB) (2.94 ERA, 64 K)
Mitchell Ward (Fillmore) Sr. SS/P/OF
Brent Zubikowski (Fillmore) Sr. SS/P