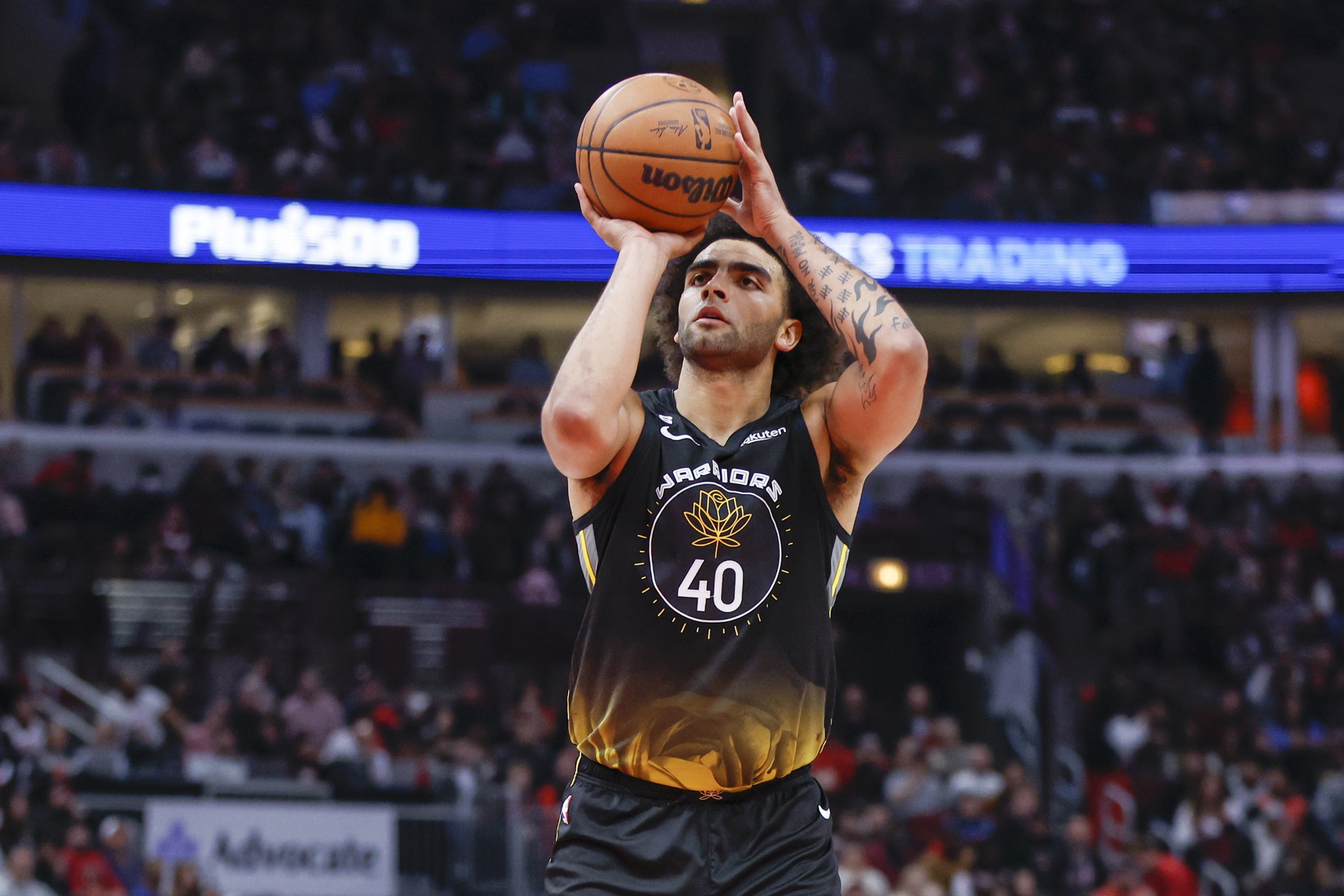 by TYLER HATHAWAY
Former Greece Athena star Anthony Lamb has had his two-way contract with the Golden State Warriors converted into a standard contract, meaning he is eligible to play in the NBA playoffs, according to the Athletic's Shams Charania. 
The six foot six swingman has averaged 7.0 PPG, 3.4 RPG, and 1.7 APG in 50 appearances with the Warriors this season, with his best performance coming as a career-high 26-point, eight-rebound, four-assist showing in early January against the Orlando Magic. 
Lamb was on a two-way contract with the Warriors' G-League affiliate Santa Cruz Warriors, and per two-way contract rules, had appeared in the maximum 50 regular season games one could while on a two-way contract. Now that he is on a standard contract, he can finish out the regular season with Golden State and appear in playoff games.
Lamb led Greece Athena to three straight Section V titles and an appearance in the 2015 NYSPHSAA Class A Championship. He was a two-time winner of the Greater Rochester Player of the Year and averaged 30 PPG and 17 RPG in his senior season with the Trojans.
He went on to become a two-time America East Conference Player of the Year with the University of Vermont, and averaged 16.4 PPG and 6.5 RPG in his four years with the Catamounts. They went to the NCAA Tournament twice during his stint with the program, coming in 2017 and 2019.
This is Lamb's third season in the NBA, after going undrafted in 2020. In addition to his stint with the Warriors, Lamb also appeared in 24 games with the Houston Rockets in 2021, and two games with the San Antonio Spurs in 2022, all while spending time in the G-League as well, where he was the winner of the G-League's 2021 Most Improved Player Award.
Golden State (36-34, 6th in Western Conference) travels on the road to Atlanta Saturday night (3/17) to face the Hawks in a cross-conference match-up.