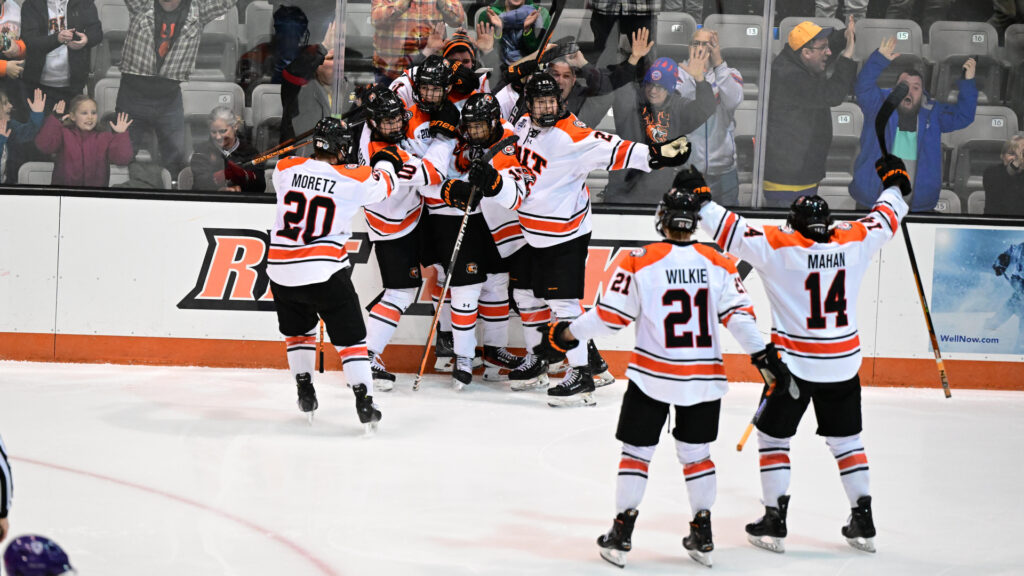 By KEVIN OKLOBZIJA
They had asserted their superiority throughout Atlantic Hockey's regular season, finishing atop the standings by a landslide margin of 10 points.
Others noticed, too. Along the way, the Rochester Institute of Technology Tigers periodically appeared in college hockey's top 20 national rankings.
And yet here they were on Saturday night, teetering on the brink of heartbreak, trying to dispatch of pesky Holy Cross and stave off elimination, just so they could have the chance to do it again at 5 p.m. on Sunday.
They succeeded, too, thanks largely to senior Elijah Gonsalves. The senior winger scored off the rare five-on-two fastbreak 8:09 into overtime to give RIT a 4-3 victory and force a deciding third game in the semifinal series.
"Success is where hard work and opportunity meet," said Gonsalves, who took the return pass from linemate Caleb Moretz in the high slot and instantly fired a shot past goalie Jason Grande on the Tigers 41st shot.
Sunday's winner will advance to the winner-take-all championship game next Saturday against either Canisius or Niagara, who also are playing a deciding third game on Sunday.
Gonsalves was hardly the only hero, however. There was goalie Tommy Scarfone, who made clutch saves at the most important times, including seven in overtime.
There was defenseman Gianfranco Cassaro, whose goal at 18:42 of the second period tied the score 3-3 and dulled the Holy Cross momentum. His 14 goals lead all of NCAA defensemen.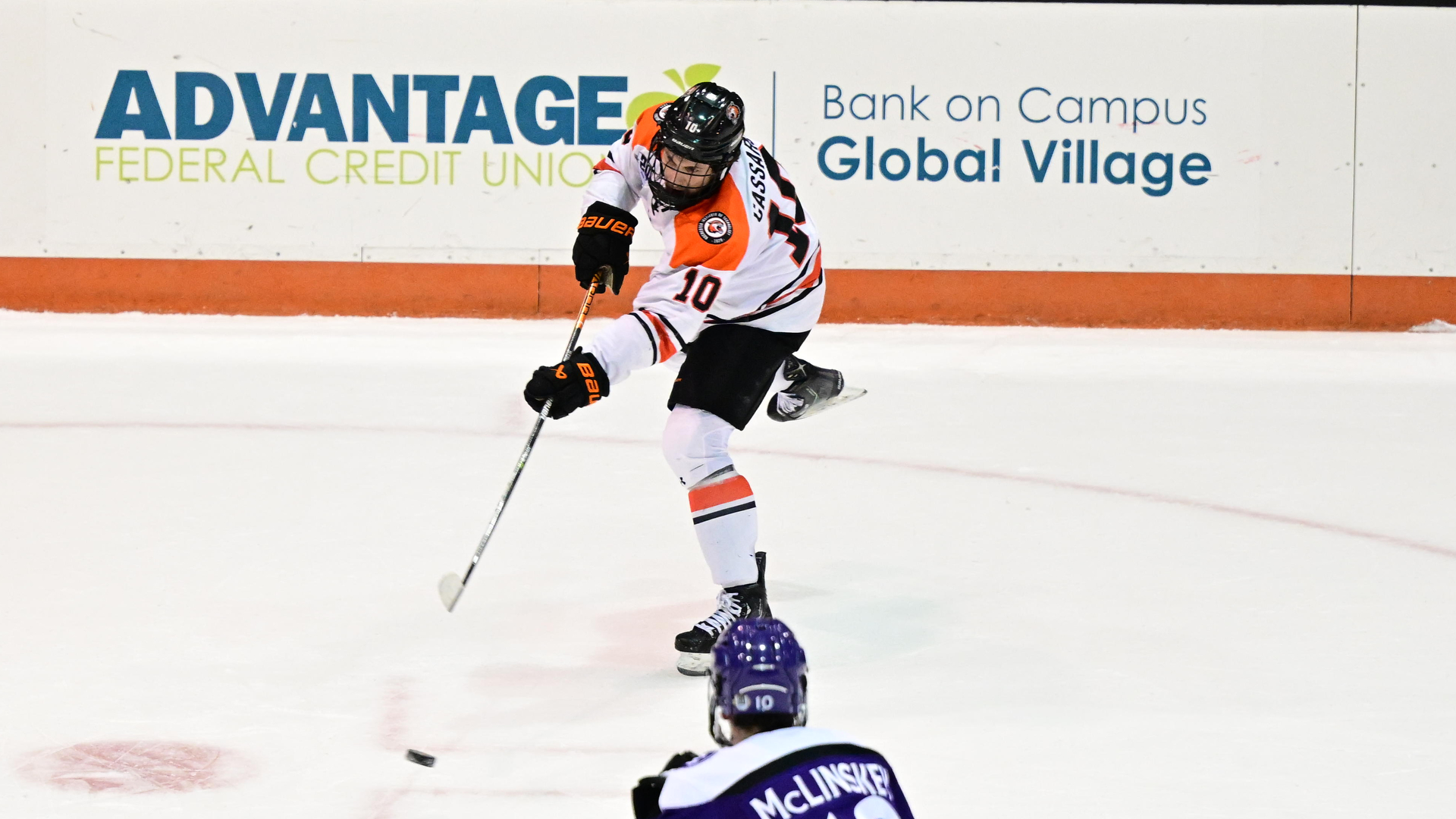 There was the penalty killing, which stared down the Holy Cross power play at the end of regulation and then again 2:10 into overtime and never blinked.
"I thought the penalty kill was the first star of the game," said RIT coach Wayne Wilson, whose team improved to 25-12-1.
Front and center were sophomore forwards Tanner Andrew and Carter Wilkie. Their hounding of the puck, clogging of passing lanes and blocking of shots during the overtime power play was simply terrific.

"They played desperate, they played to the moment," Wilson said.
Wilkie had even broken his stick while blocking a shot and was forced to discard it, essentially giving the Crusaders a 5-on-3 ½ man advantage for a good portion of the kill, yet the Tigers survived over a minute of continual zone pressure.
"That building got loud when we finally cleared it," defenseman Aiden Hansen-Bukata said.
Hansen-Bukata also was high on that list of heroes. His perfect read and then block of Matt Guerra's shot in the deep slot created the fastbreak rush for the winning goal. Once he made the block, he immediately headed out of the zone, then head-manned the puck to Gonsalves.
"I was kind of batting with my guy in front and I saw him (Guerra) move around Moretz and take it to the backhand and I just thought, 'I've got to block this shot,' " Hansen-Bukata said. "Then I just moved it up to the forwards so they could make a play."
Gonsalves did just that, passing to Moretz on right wing. He drove into the circle, then slowed before dropping a pass into the high slot and Gonsalves fired it home.
"When he made the block I just got the feet going," Gonsalves said. "I knew we had numbers and I made the D cross over, then gave the puck to Moretz and he made a great pass back to me."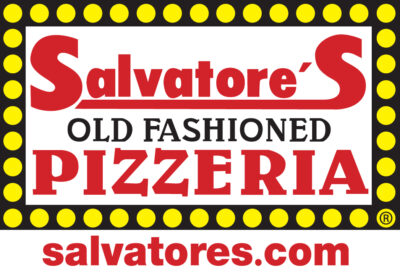 That's now three OT decisions in four playoff games for RIT (4-3 over Mercyhurst in Game 2 and a 1-0 loss to Holy Cross on Friday). The Crusaders (16-20-3) also have gone to OT three times in five playoff games (4-3 in the deciding third game of the quarterfinal victory over American International).
So the pressure of overtime only intensified the do-or-die feeling of the elimination game. Except the Tigers said they felt just fine.
"It's just hockey, you just try to play," Gonsalves said. "We've got a really strong locker room, a really strong leadership group. No one was worried.
"But after, it's definitely relieving."
Cody Laskosky and Wilkie also scored for the Tigers. Friday's OT hero, Liam McLinskey, scored twice for Holy Cross and Devin Phillips once.
Notes: Hansen-Bukata assisted on two goals on Saturday, giving him 30 for the season. That's third-most nationally among defensemen, and tied for ninth-most overall. … The Tigers have hit the 40-shot plateau in all four playoff games, piling up 52 and 44 in the quarterfinal sweep of Mercyhurst before firing 40 and 41 at Grande this series. During the regular season RIT hit 40 just twice, both times in October. … Gonsalves had just one other game-winning goal this season, also against Holy Cross, also in overtime, back in October.