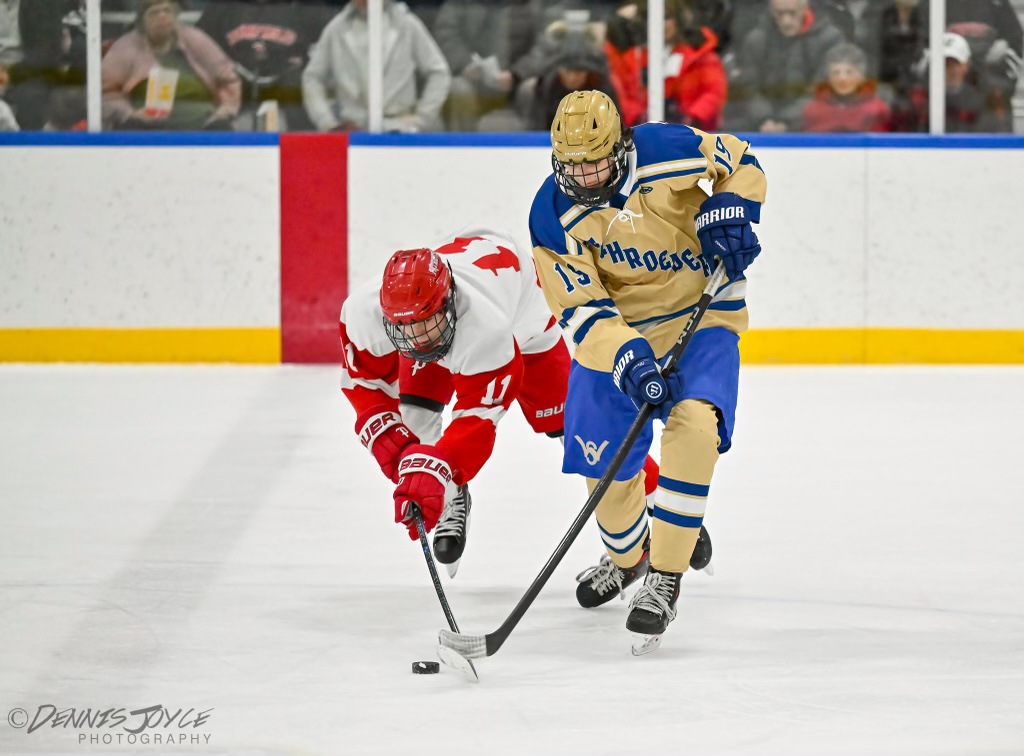 BY JONATHAN SKUZA
Webster Schroeder's fantastic season came to an end after a valiant effort in a 4-0 loss to the Skaneateles Lakers in the NYSPHSAA Ice Hockey Division II regional round Saturday evening.
The Warriors made their first NYSPHSAA Ice Hockey Division II tournament appearance since 2014 and were looking to seek their second state title in school history.
Skaneateles put a stop to those plans with its four-goal effort coming in the first two periods.
Andrew Gaglione scored his first of two goals in the contest to open the scoring for the Lakers in the first period. Cole Palmer doubled the lead shortly after to put the Warriors down early.
Gaglione added his second in the middle frame with an assist from leading point scorer Henry Major. Alex Whitlock scored the fourth goal for the Lakers in the second with an assist from Major.
The Warriors had a couple of powerplay chances but weren't able to capitalize on them.
Webster Schroeder's 0.33 goals-against average in the playoffs was overmatched by the Laker's scoring Saturday evening.
Skaneateles advances to the NYSPHSAA Ice Hockey Division II semifinals on Saturday, March 11 where it will take on salmon River.