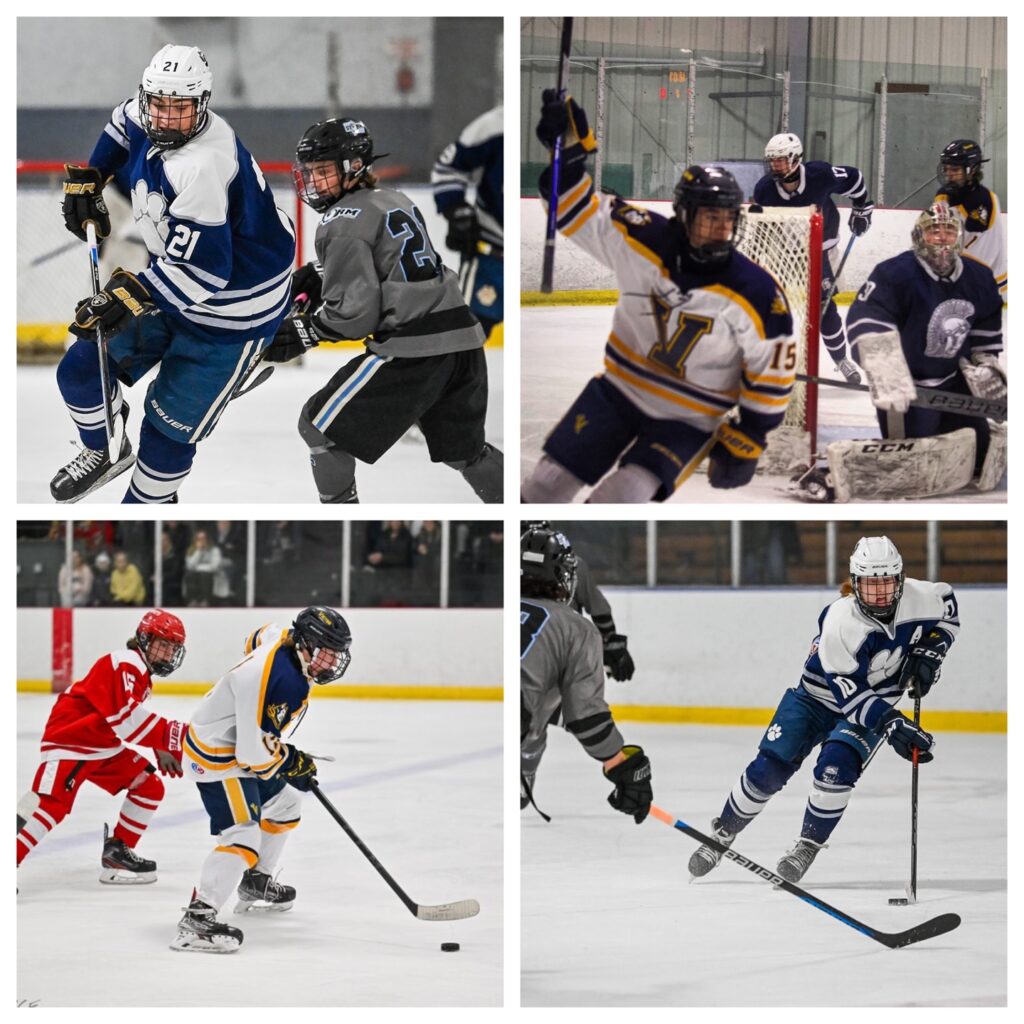 For the second time in three years, the Pittsford Panthers and the Victor Blue Devils will face each other with the Section V Ice Hockey Class A title on the line. The Blue Devils will look to repeat as champions, while the Panthers will look for their second title in three years. Here's what you need to know:
No. 2 seed VICTOR BLUE DEVILS (18-3-1/MCPSAC Division I) vs. No. 4 seed PITTSFORD PANTHERS (16-5-1/MCPSAC Division I)
How they got here: Victor (No. 7 NYSSWA Division I) earned a first-round bye to the quarterfinals where they defeated No. 10 seed Fairport 4-1 and then defeated No. 3 seed Batavia Notre Dame 3-1 in the semifinals to make it to the finals for the fourth season in a row. Pittsford (No. 14 NYSSWA Division I) received a first-round bye to the quarterfinals where they won 4-2 over No. 5 seed Penfield and then knocked off top seeded McQuaid 2-1 in the semifinals to secure a spot in the finals.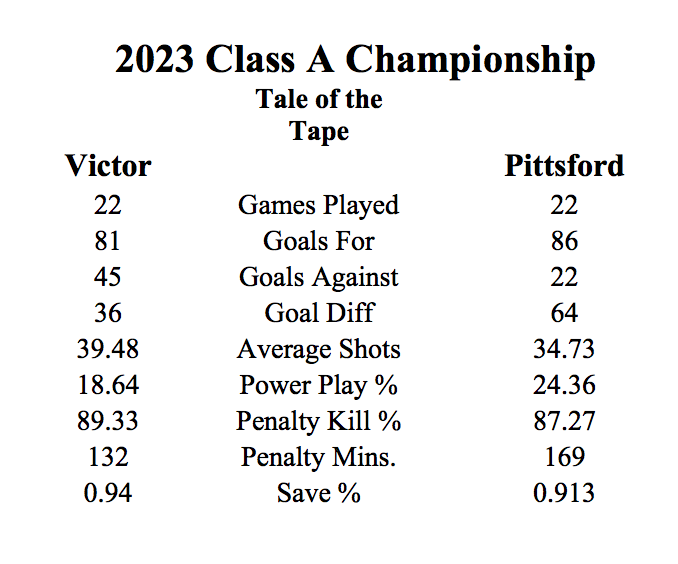 Trends: Victor is currently 4-1-1 in its last six games and has limited their opponents to three goals or less in every contest. Pittsford has limited its opponents to two goals or less in five of their last six games.
Players to watch for Victor: Simon Kowal So. F 19 goals, 15 assists, 34 points; Michael Peluso Jr. D three goals, 19 assists, 22 points; Drew McCandless Sr. D four goals, 17 assists, 21 points; Jackson Guck Sr. F 11 goals, seven assists, 18 points; Max Pitts Jr. G 16-3-1, six shutouts, 1.02 goals against average, .946 save percentage.
Pittsford: Will Masaschi Sr. F 17 goals, 20 assists, 37 points; Lucas Procious Sr. F 13 goals, 14 assists, 27 points; Colin Norton Jr. F eight goals, 13 assists, 21 points; Brady McMahon Jr. F 11 goals, nine assists, 20 points; Aden Brown So. G 11-4-1, two shutouts, 1.94 goals against average, .922 save percentage.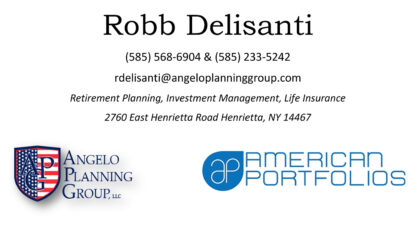 Coaches: Mike Ferreri (Victor), Steve Thering (Pittsford)
History 101: Victor is making its third appearance in the finals over the last four years. Pittsford defeated the Blue Devils 2-1 in triple overtime two years ago. Both schools have appeared in the Class A finals four times in the last decade. The Blue Devils have claimed three titles in that span while Pittsford has secured four championships. Victor defeated the Panthers 4-1 on January 10 in the only meeting between the two teams this season.
What's next: The winner will move on to the 2023 NYSPHSAA Far West Regional on March 4.
Puck drop is scheduled for Sunday at 1 p.m. at Wegmans Ice Arena on the campus of SUNY Brockport.