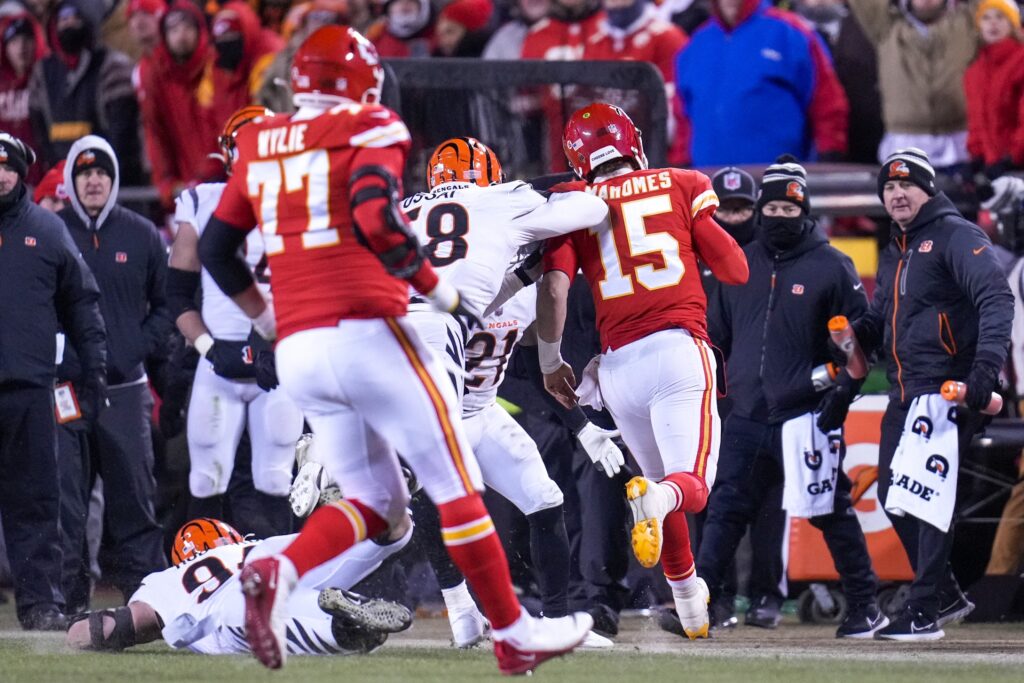 As originally aired on The Rochester Press Box
Classic comedic actor Groucho Marx once claimed, "I'd never join a club that would have me as a member." Sometimes you don't get to choose.
Before the word goat came to serve as the acronym for Greatest of All Time, it was used to describe an anti-hero.  The bad half of being either the hero or the goat.  No one wants to be that goat.  It's a club no one wants to be a part of.  Among its members, Buffalo Bills kicker Scott Norwood, for wide right in the 1991 Super Bowl.  Bill Buckner for his critical error in the 1986 World Series against the Mets.  Jackie Smith of the Dallas Cowboys for dropping a wide open, would-be game winning touchdown against Pittsburgh in the 1979 Super Bowl.  Michigan's Chris Webber for calling a time out that his team didn't have in the closing seconds of the 1993 NCAA Basketball Final.  
Add to the list, Cincinnati linebacker Joseph Ossai, for a late hit in the closing seconds on Patrick Mahomes, costing the Bengals a chance to win the AFC Championship game last week. Ossai is just 22 years old. Pretty young to be marked for life. But that's the way it is. He no longer has a choice in the matter.
As far as I know, none of these people; Norwood, Bucker, Smtih, Webber nor Ossai, chose to become infamous. Few do. It's an implied risk. To paraphrase Hyman Roth from Godfather II. This is the business we chose.