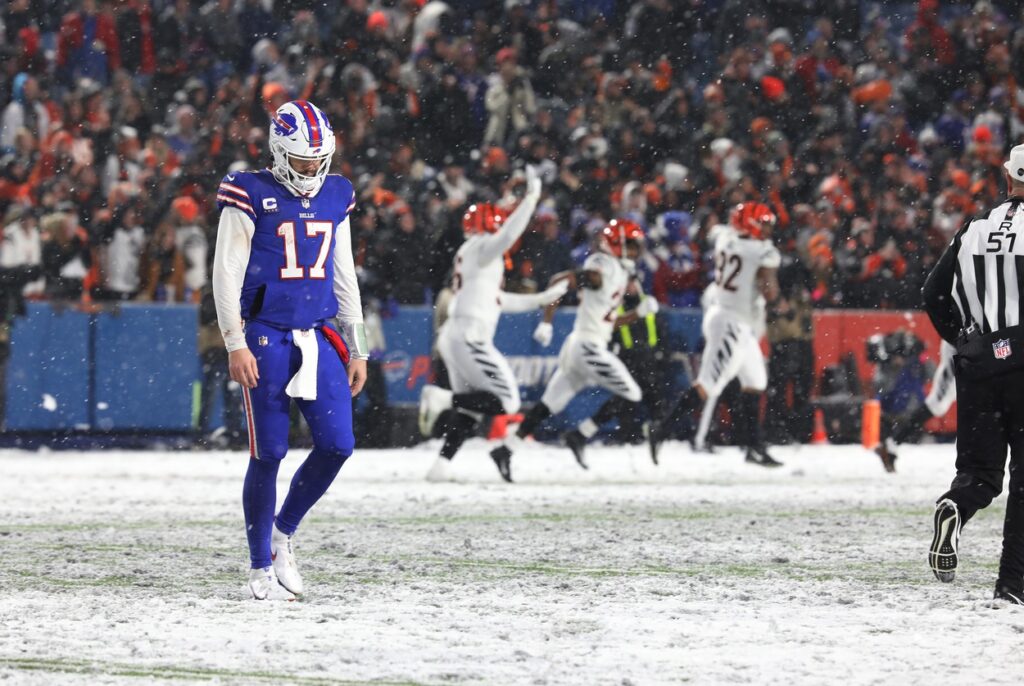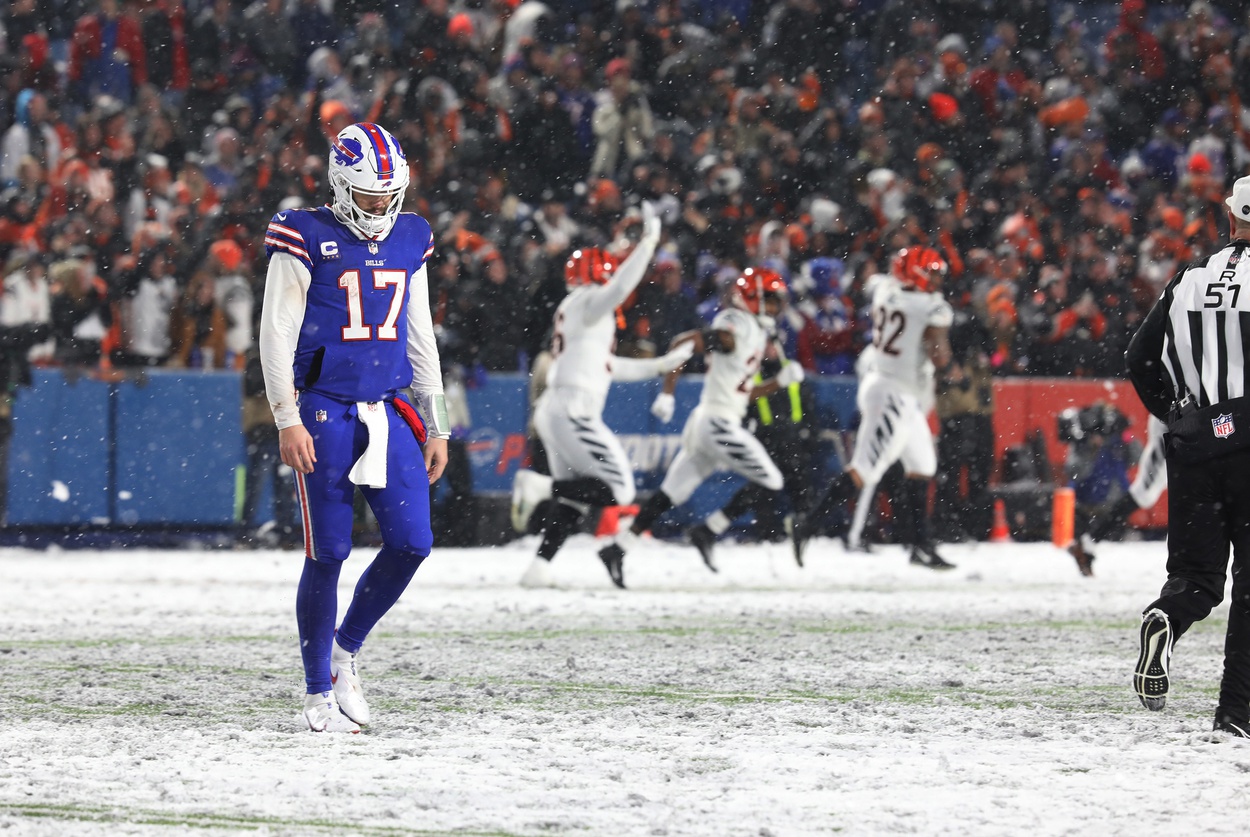 As originally aired on The Rochester Press Box
"Fatigue makes cowards of us all." Often attributed to Coach Vince Lombardi, it belongs to General George Patton. It's a great quote.
I don't possess the passion for the Buffalo Bills of Pat Duffy but I saw every snap of every game this year. And when it ended last Sunday, I was certainly disappointed but mostly exhausted. So imagine how the team felt.
The Bills began the season as the favorite to win the Super Bowl and remained so until only about a month ago. They beat two presumed contenders to start the year by 55 points. There was immediate talk of going undefeated. But they lost All-Pro safety Micah Hyde. Then free agent prize Von Miller went down. 77 inches of snow at Orchard Park relocated a home game to Detroit. A month later a blizzard killed 39 in Erie County.
Damar Hamlin nearly died on the field at Cincinnati and the game was cancelled. The NFL came up with the neutral field plan for the presumed Buffalo versus Kansas City AFC Championship game. And announced they'd sold it out. While giving the Bengals the back of the hand. You think Cincinnati didn't gain any extra motivation from that little charade?
If you believe the point spread is a measure of expectation, as I do, consider the Bills went 4-8 against the spread in their final twelve games. They were wearing out.
Sure, there were football reasons that Buffalo was unceremoniously swept out of the playoffs. I won't try to analyze strategy here. But the Bills collapsed under the weight of expectation along with a unique and amazing array of challenges. There's a reason they're called Cinderella stories. It's because in real life, they don't often happen.