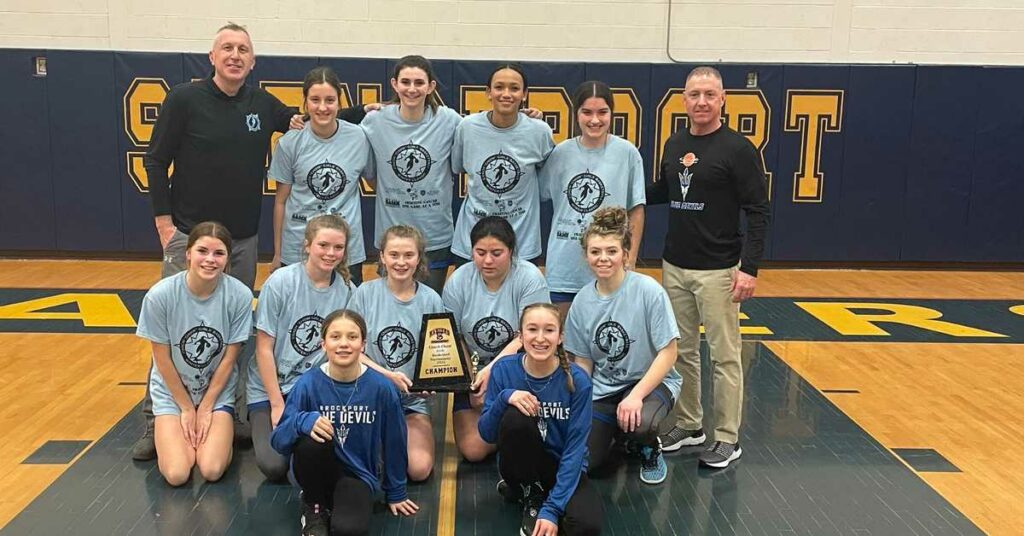 BROCKPORT (8-7) 53
CHURCHVILLE-CHILI (8-6) 51 OT
Ava Velletri scored 23 points for Brockport and earned MVP honors of the Annual Coach Chow Tournament. The senior finished with a double-double by grabbing 13 rebounds, and Mia Tyndell added 10 points and eight boards. Keira Wilson added nine on the way to earning all-tournament honors. Maeve Petitti tacked on eight, and Alexis Hassall (2) and Janelle Laureano (1) rounded out the scoring for the Blue Devils.
VICTOR (4-8) 48
CANANDAIGUA (8-4) 38
Vanessa Chumacero scored 13 points and was named MVP  for Victor in the Scott Zahn Memorial Game. Victor took a one-point lead, 23-22, into the break before outscoring its opponent 25 to 16 in the second half. Freshman Rhylin Fehrenbach and eighth grader, Allie Pisano each added 11 points. Devin Livingston tacked on nine. For Canandaigua, Mya Herman scored 21 points and earned MVP honors for her team.
GREECE ATHENA/ODYSSEY (5-9) 47
SPENCERPORT (2-13) 51
Emily Peacock recorded a game-high 18 points for Spencerport in the win. Alena Zaher added 14 points and Jorga Gray had 12. Lundyn McCutchen chipped in five and Maria Eichas (2) rounded out the Rangers' attack. For Greece Athena/Odyssey, Asia Philip scored 16 and added nine boards and a block. Mariah Freeman tacked on 10 points, five assists, three boards and two steals, and Julianna Bates contributed nine points, two assists, two steals and a rebound. Tiara Smith had six points, six assists and two boards, and Mya Pioli added six points, one assist and a rebound. 
YOUNG WOMAN'S PREP (4-9) 17
WELLSVILLE (8-7) 67

NARDIN (VI/7-8) 35
OUR LADY OF MERCY (4-9) 60
Audrey Hintz recorded a double-double with 23 points and 13 rebounds for Our Lady of Mercy in the win. The senior tacked on five assists, four blocks and a steal, and Brooke Wormley added eight points and had two boards, two assists and a steal. Mia Lusardi scored seven and added five steals, one rebound and an assist. Elizabeth Holdsworth finished with seven points, three boards and one steal, while Olivia Luchetti had five points, three rebounds, two steals and an assist. Lauren Loiacono (4) grabbed two boards, swiped two steals and dished out one assist. Avery Billitier (3) grabbed a rebound and swiped a steal, and Isabelle Dearcop (3) rounded out the Monarchs' attack.
ALFRED-ALMOND (0-12) 15
PERRY (6-7) 65
Jaelyn Morris scored 19 points, swiped 12 steals and grabbed eight rebounds to lead Perry in the win. Emma DeRocha added nine and Sydney Hnat had eight. For Alfred-Almond, Chloe Bracken scored seven.
GENESEO (10-3) 46
YORK (4-7) 42
Mary Claire Rollins scored 22 points to lead Geneseo to its sixth consecutive win. Morgan Wolcott and Tessa Salatel each added seven, and Caroline Capel had four. Emily Lamb, Maddie Mark and Bridget McMaster each scored two to round out the Blue Devils' scoring.
WEEDSPORT (III/7-2) 27
LYONS (11-2) 58
Jayla Bell dropped 23 points and went 4-for-5 from the foul line as Lyons won its third consecutive game. The sophomore guard made two treys and scored 10 points in an 18-point third quarter. Bell finished with five assists, four rebounds and four steals. Kara Stephens added 16 points and made both her free throws, to go along with six boards, one assist and a block. Kamryn Bonnell added 13 and made a game-high three triples, and the freshman had four assists, four steals and two rebounds. Milleniyah Glanton contributed six points, 15 rebounds, two assists and two blocks. Samantha Figueroa dished out three assists, and Cadence Watkins grabbed two boards and swiped a steal. Addison Jones had two rebounds. For Weedsport, Mallory Brown had a 3-pointer and totaled nine points, while Molly Milton (6) netted a pair of treys in the second half. Kayla Flask added six and went 2-for-2 from the line. Keegan McNabb (2), Colleen O'Neil (2), Morgan Flask (1) and Gabby Jeffers (1) each scored for the Warriors.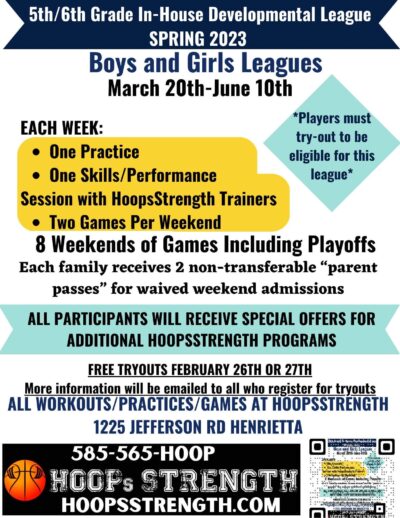 WILLIAMSON/MARION (4-9) 34
NOTRE DAME-BATAVIA (12-1) 58
Amelia McCulley scored 26 points and went 4-for-4 from the foul line to lead Notre Dame-Batavia in its ninth straight win. The senior racked up eight rebounds, six steals and one assist, and Emma Sisson added 11 points, six assists, four boards, three steals and a trey. Avelin Tomidy finished with nine points, 11 rebounds, four assists, four steals and a block. Nina Bartz (4) had five boards, one assist and a steal. Gianna Falleti (2) grabbed two boards and had a block.
CALEDONIA-MUMFORD (9-4) 53
WHEATLAND-CHILI (3-12) 30
Hazell Nickerson recorded a double-double with 18 points and 15 rebounds to guide Caledonia-Mumford to its third consecutive win. Ava Amorese added 16 points.
To report scores, please email photos of that night's scorebook pages to scores.pickinsplinters@gmail.com.