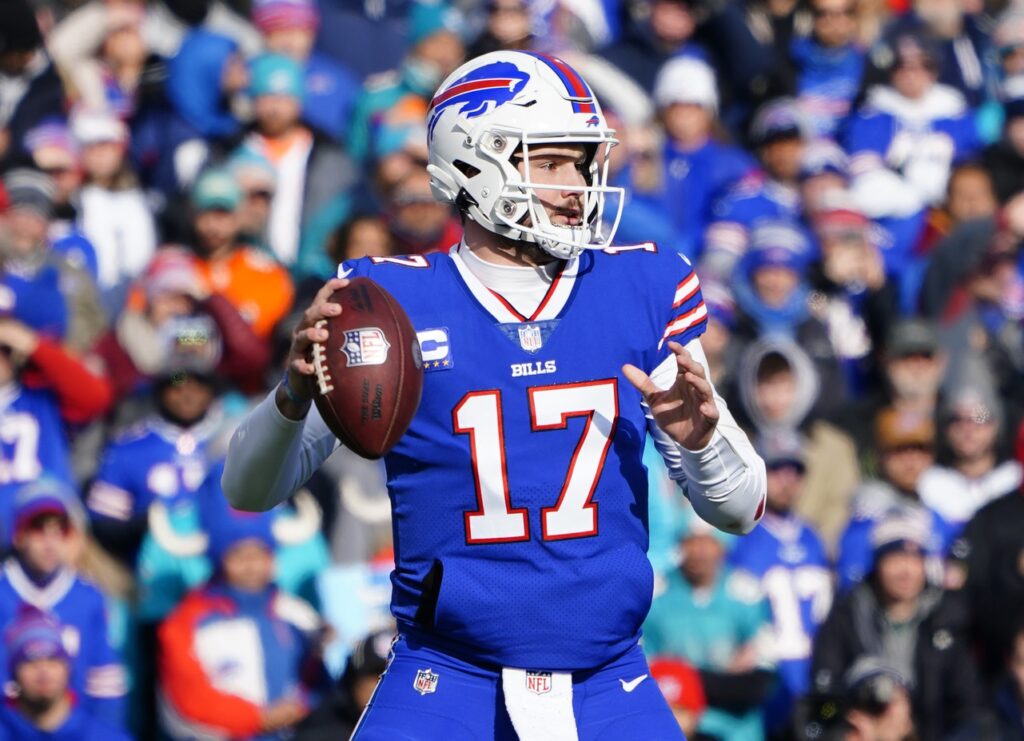 As originally aired on the Rochester Press Box
Nathan Peterman started at quarterback for the Chicago Bears last week. His first start since helping to usher in the Josh Allen era in Buffalo four years ago. Peterman did his job, playing ineffectively enough to help earn the Bears the top pick in the next NFL Draft, while getting benched for some guy named Tim Boyle. We remain fascinated by Peterman who has managed to squeeze in a six-year career from the most humble of beginnings here.
Other starting quarterbacks in week 18 were David Blough, Anthony Brown, Davis Webb and Sam Howell. The final five in a season that saw 68 different quarterbacks start games this year. The Rams and Cardinals used four each. Nine others played three.
How significant is this? Consider that there were only ten teams that started the same quarterback in every game all year, including the Buffalo Bills. Of those ten, eight made the playoffs. Only Jared Goff and Aaron Rodgers did not. And they came close.
We all know how important having the right quarterback is to compete in the NFL.  Bills fans know firsthand because in the 21 years between Jim Kelly and Josh Allen, they had the wrong one.  And in all 21, failed to win a playoff game.  So having the right guy is important.  But there's real value in keeping him upright too.