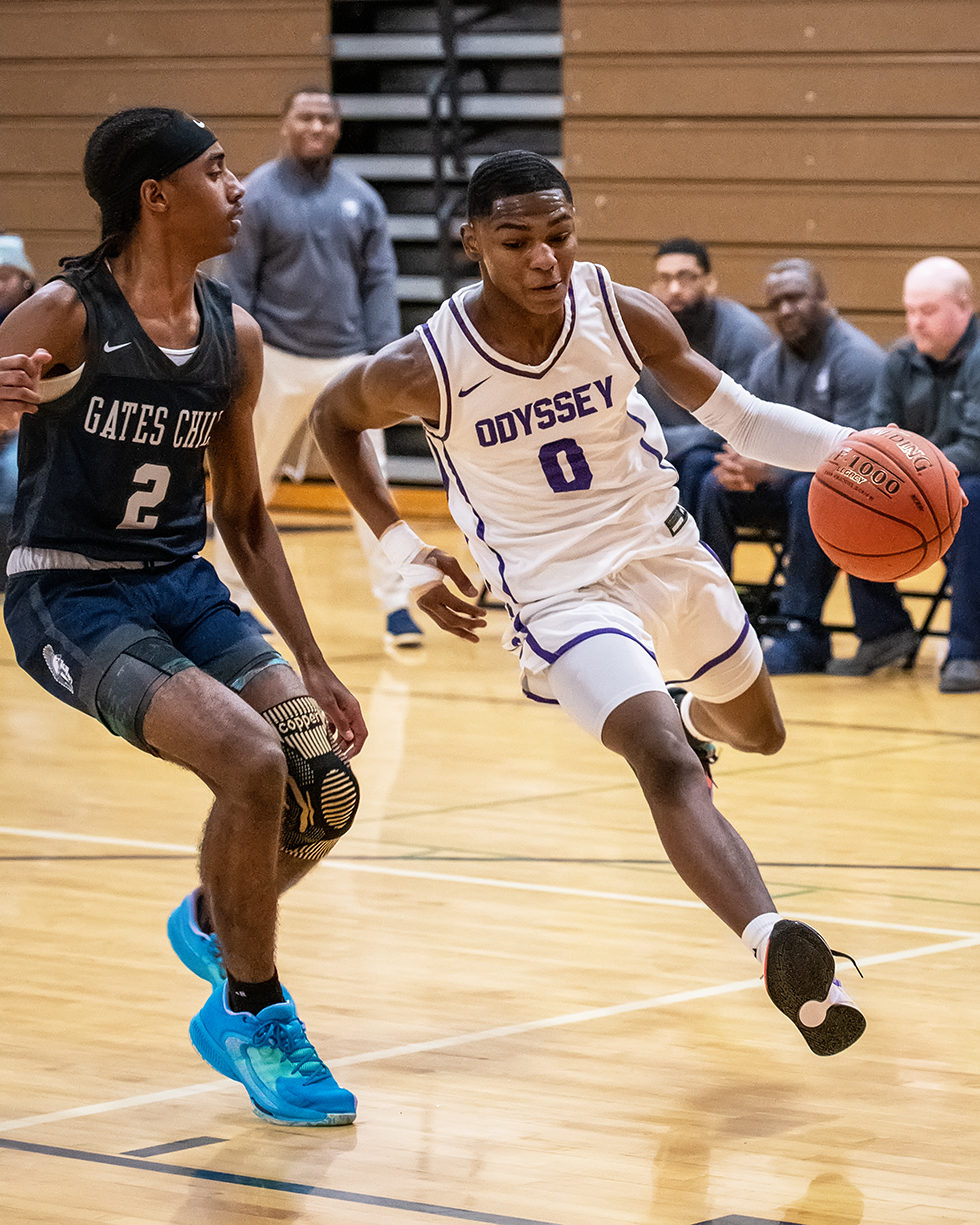 VERTUS (7-5) 67
GREECE OLYMPIA (0-8) 50
Reginald Pough and Na'shon Ward both scored 14 points as Vertus rolled to back-to-back victories. Ward ignited the Warriors early with all 14 of his points in the first half en route to a 35-24 lead at intermission. Pough backed up Ward with 10 points in the second half. Sophomore guard Malachi Davis combined for all 11 points in the second and third quarters. For Greece Olympia, Amari Colon-Brown and Landen Evans both recorded 15 points. Evans came alive for 10 points in the second half. Colon combined for all of his points in the second and third quarters. Other scorers – Vertus: Jayden Ridley-Smith (9), Terrance Clark (7), Talhah Ali (3), Santos Darnell (3), Dah'mere Brown (2), E'mere Fulton (2), Marcus Ridley (2); Greece Olympia: Caiden Evans (8), William Brown-Nelson (6), Ayden Gorham (3), Ethan Gorham (3)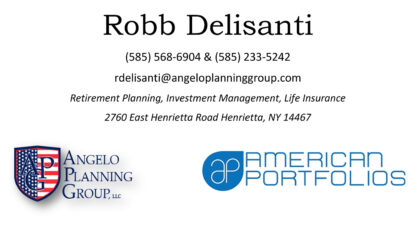 GATES-CHILI (3-7) 77
GREECE ODYSSEY (4-8) 66
Senior forward Kani Mitchem dropped 26 points to lead Gates-Chili. Senior guard Anthony Dicesare stepped up to drain six three-pointers as part of his 21-point performance. Junior forward Jeremy Tantalo scored all 11 of his points in the first half. For Greece Odyssey, senior guard Maron McDonald poured in 27 points and four three-pointers. Sophomore guard Gavin Williams came alive for 18 of his 21 points after the first period. Josh Tantalo drilled four long-range makes in the first quarter for 12 points. Other scorers – Gates-Chili: Joey Vigerzi (8), Tremier Lewis (4), Jonathan Vance (4); Greece Odyssey: Jayson Figueroa (3)
VIEW MORE JENNIFER LAEMLEIN PHOTOS HERE.
GREECE ARCADIA (1-10) 31
SPENCERPORT (4-7) 57
Bryon and Hunter Streb each scored 14 points as Spencerport utilized a run midway through the game to pull away. Marquis Tubbs added nine points, including seven in the opening stanza. For Greece Arcadia, sophomore center Xaver Smith led with six of his 12 points in the opening quarter. Other scorers – Spencerport: Giancarlo Piperni (5), Taron Beachum (3), Lucas Heinsler (3), Cameron Khuns (3), Kyle Milburn (3), Ty Heaton (2), Miron Gurman (1); Greece Arcadia: Koree Singleteary (8), Conner Viele (3), Bryan Gabriel (2), Lincoln Fling (2), Marlon McCullough (2), Jordan Roberson (2)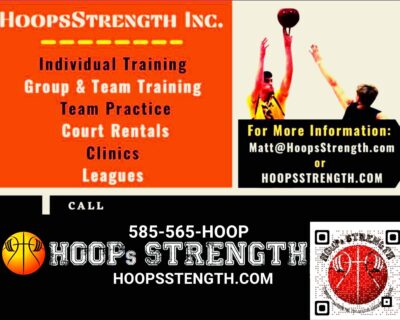 DUNDEE/BRADFORD (5-6) 54
CAMPBELL-SAVONA (0-10) 36
Ryan McTamney, Camden Rosemier and Aidan Webster combined for 38 points as Dundee/Bradford secured its second win in the last three games. Rosemier led with 15 points and five rebounds. Webster added 12 points and McTamney contributed 11. For Campbell-Savona, junior guard Jackson Kibler led with four long-range makes and 14 points. Senior forward Ethan Ribble had 10 points in three quarters. Blake Ryan (6), Lucas Feldman (4) and Carter Crooker (2) rounded out the scoring for the Panthers.
BOLIVAR-RICHBURG (8-0) 56
CANISTEO-GREENWOOD (5-4) 48
Bolivar-Richburg rallied from a nine-point intermission deficit and outscored Canisteo-Greenwood, 17-0, in the third quarter to remain undefeated.
GANANDA (5-4) 44
EAST ROCHESTER (5-4) 69
Senior forward Teddy Emmings dominated with 20 points and 12 rebounds as East Rochester took down its archrival. Sam Tanner netted 18 points. Sophomore guard Eli Tanner scored 12 points and dished out six assists.
WAYLAND-COHOCTON (0-10) 25
MARCUS WHITMAN (5-5) 56
Sophomore guard Logan Storms splashed six three-pointers and nine field goals overall for 24 points to pace three players in double figures for Marcus Whitman. Brody Royston added 14 points and Bryce Tomion chipped in 10 points. For Wayland-Cohocton, senior center Kadyn Brown led with 10 points. Other scorers – Marcus Whitman: Noah Fitzgerald (4) Connor Gorton (3), Myles Prendergast (1); Wayland-Cohocton: Hunter Trischler (5), Matt Feinman (4), Charlie Mulford (4), Matthew Clark (2)
JASPER-TROUPSBURG (9-1) 77
SCIO/FRIENDSHIP (2-8) 43
Cayden Lawson unloaded 16 points, 14 assists, eight rebounds, eight steals and one block as Jasper-Troupsburg continued its dominant season with seven consecutive victories. The senior guard did all his scoring in three quarters, including netting eight in the first quarter via a pair of three-pointers. Cash Bouton filled the box score with 22 points, eight boards, five dimes, four blocks and three steals. The senior center dumped in 11 field goals and did all his scoring in three quarters as well. Jared Ainsworth contributed 10 points, four rebounds and two steals. For Scio/Friendship, Brenden Loucks led with 19 points, including 17 after the opening stanza. Freshman guard Ethan Davenport drilled three long-distance shots as part of his 14-point output. Other scorers – Jasper-Troupsburg: Sawyer Troxel (8), Landon Zver (8), Gage Guerin (3); Scio/Friendship: Hunter Hill (4), Taylor Moore (4), Cooper Greenman (2)
ROCHESTER PREP (1-8) 58
RED CREEK (8-1) 70
HINSDALE (0-10) 34
KESHEQUA (4-4) 42
HAMMONDSPORT (0-8) 27
HAVERLING (3-7) 53
OAKFIELD-ALABAMA (8-2) 60
LETCHWORTH (0-9) 48
NORTH ROSE-WOLCOTT (1-9) 30
WAYNE (9-2) 84
To report scores, please email photos of that night's scorebook pages to scores.pickinsplinters@gmail.com.