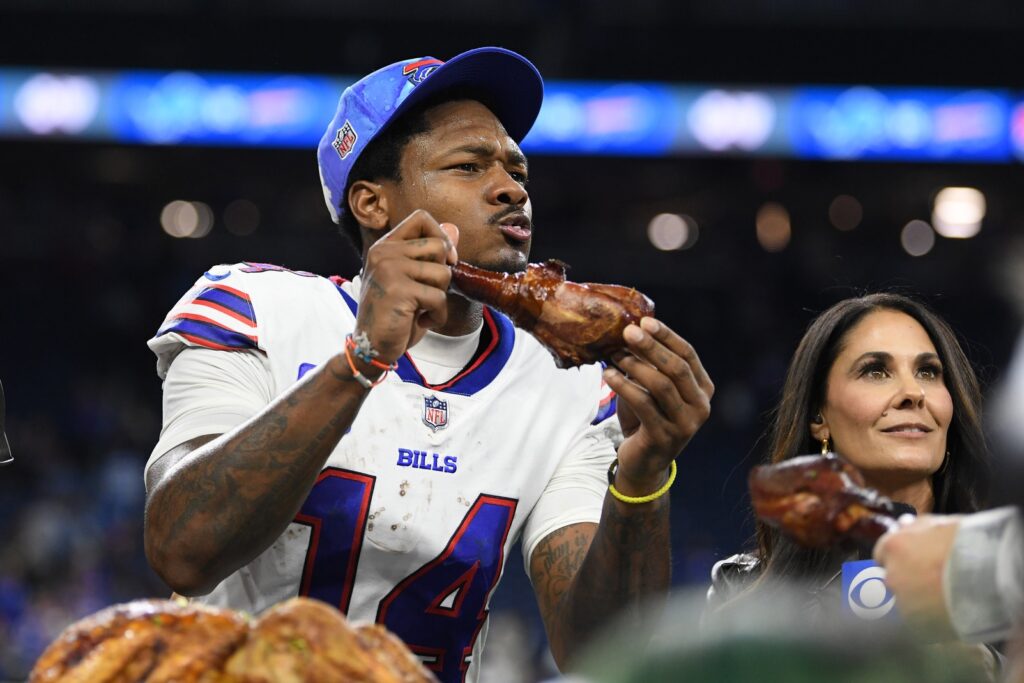 By BILL PUCKO
As originally seen on the Rochester Press Box.
Who hasn't played in a Turkey Bowl? The time-honored tradition of participating in a pickup football game on Thanksgiving morning. Most often family related, involving multiple generations of players. The only common characteristic is that someone always gets hurt. Always.
Football and Thanksgiving are inseparable in the United States. The first official game was played between Yale and Princeton Universities in 1876. Yale won 2-0. In Massachusetts, Boston Latin and Boston English High Schools have been playing continuously on Thanksgiving since 1887, despite the fact that it isn't much of a rivalry anymore. Latin has won 50 of the last 54.
In 1934, the NFL's Detroit Lions began playing annually on Thanksgiving. The team was newly relocated and wanted to make a splash. And did so by tapping into a national radio audience. Over the years the games haven't been much to look at because the Lions are traditionally awful. But two stand out. In 1962, Detroit beat Green Bay 26-14. It was the height of the Vince Lombardi era and the only loss for the Packers that season. The other came in 1976 when Buffalo's O.J. Simpson ran for what was then, an NFL record 276 yards. His efforts were sabotaged by quarterback Gary Marangi, who completed just four of 21 passes. The Bills lost.
Over the years, this day of Thanksgiving first declared by Abraham Lincoln in 1863 has been gradually co-opted. But the spirit remains. I don't think he'd mind.