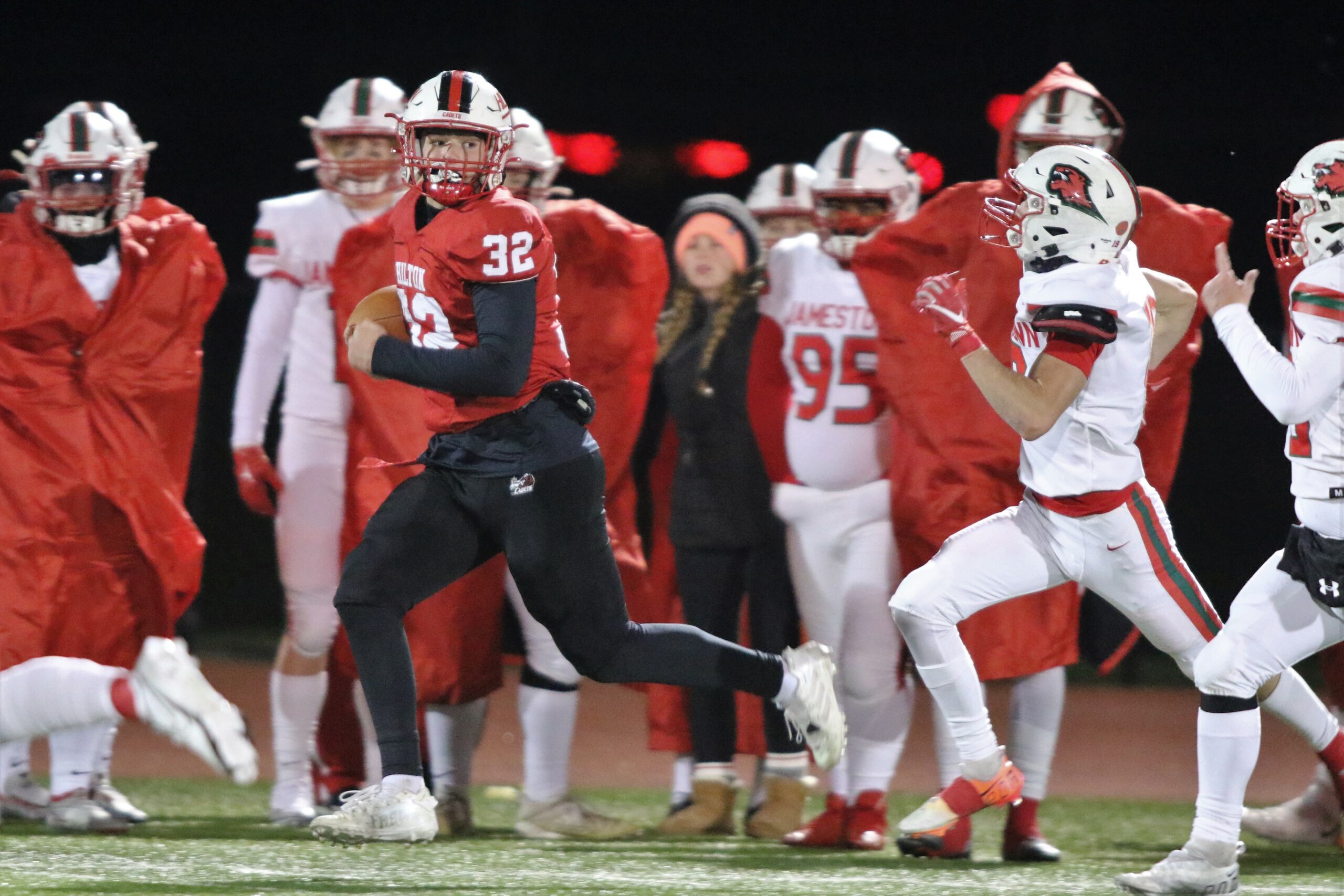 CLASS AA
PITTSFORD (5-7, No. 25 NYSSWA Class AA) 6
CHRISTIAN BROTHERS ACADEMY (II) 27
Pittsford football's season came to an end on Friday in the New York State tournament after a 27-6 loss to Christian Brothers (II) from a snowy Guilderland High School. READ MORE.
LEWIS J. BENNETT/OLMSTED/MIDDLE EARLY COLLEGE/BUFFALO EAST (VI) 20
MCQUAID (9-3, No. 14 NYSSWA Class AA) 14
On Monday night, Steve McDuffie's offensive line cleared the way in the second half as Buffalo Bennett/Olmsted/Middle Early College/East (VI) rallied to claim a second straight NYSPHSAA Class AA Far West Regional championship. READ MORE.
VIEW MORE JOE TERRITO PHOTOS HERE.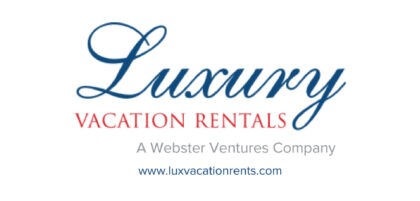 CLASS A
CANANDAIGUA (9-3, No. 15 NYSSWA Class A) 7
NISKAYUNA (II) 14
The Braves' defense held Section II champion, Niskayuna, in check but couldn't muster consistent offense in a 14-7, season-ending setback in the New York State Public High School Athletic Association (NYSPHSAA) regionals. READ MORE.
JAMESTOWN (VI) 34
HILTON (11-1, No. 9 NYSSWA Class A) 49
With the Hilton offensive line led by Khuns, sophomore right guard Jake McMahon and junior center Anthony Letta establishing immediate control of the line of scrimmage, Jefferey Broadnax ran wild and the Cadets routed visiting Jamestown 49-34 at LeBeau Field. READ MORE.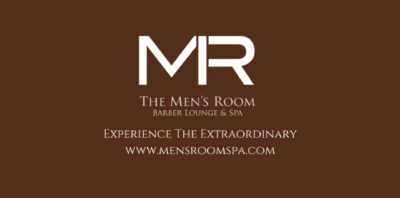 CLASS B
IROQUOIS (VI) 8
BATAVIA (12-0, No. 6 NYSSWA Class B) 20
Carter McFollins-Cramer fueled his jets for an 83-yard touchdown late in the contest and hauled in an interception to end the game as the Blue Devils grinded out a 20-8 victory. READ MORE.
CLASS C
LACKAWANNA (VI) 14
ATTICA (9-3, No. 3 NYSSWA Class C) 6
Attica scored its lone touchdown in the second quarter when Thomas broke through for the Blue Devils with a cut back run to the right for a two-yard touchdown on the second drive of the second quarter. The seven-play drive was kept alive by a 29-yard catch-and-run by Thomas on a fourth-and-12 to bring the ball to the three-yard line. READ MORE.
CLASS D
ALEXANDER (9-2, No. 7 NYSSWA Class D) 7
CAMBRIDGE/SALEM (II) 12
RANDOLPH (VI) 42
OAKFIELD-ALABAMA/ELBA (11-1, No. 2 NYSSWA Class D) 26
In a rematch of the 2021 NYSPHSAA Class D Far West Regional won by Oakfield-Alabama/Elba (OAE), the Randolph Cardinals extended their season long winning streak to eleven games defeating O-A/E 42-26 at Eunice Kennedy Shriver Stadium on the campus of SUNY Brockport. READ MORE.
CLASS 8-MAN
MORRISVILLE-EATON (III) 38
PEMBROKE (11-1) 54
Tyson Totten continued his record-breaking season with a school-record 400 rushing yards to lead Pembroke past the state semifinals. The junior tailback accumulated 40 touches and five touchdowns. Caleb Felski found open space for an 80-yard kickoff return touchdown. Senior tight end Chase Guzdek reeled in a 14-yard scoring catch on offense and anchored the defense with 15 tackles. Junior nose tackle Jayden Mast followed up with 12 takedowns. Octavious Martin rounded out the trio with 11 tackles and a forced fumble. Senior defensive back Jacob Dulski picked off a pass and recorded six tackles.