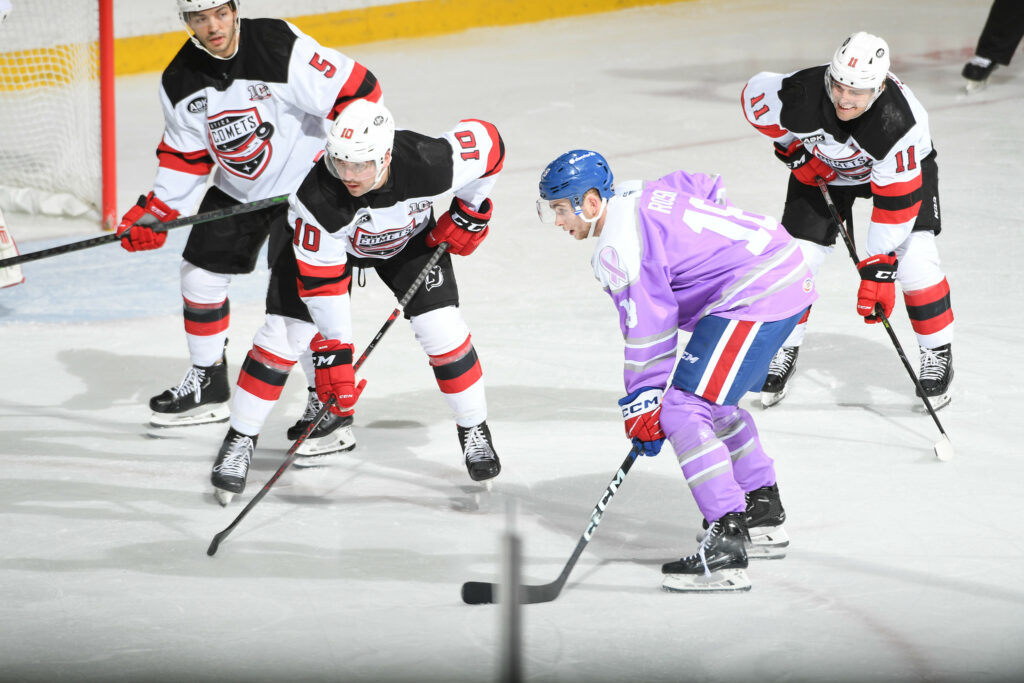 By KEVIN OKLOBZIJA
It was welcome back night for the Rochester Americans on Friday.
They welcomed back captain Michael Mersch, who missed the previous 10 games with an upper body injury. All he did in his return was score one goal and set up the other.
They welcomed back veteran center Sean Malone, who missed the previous six games with a lower body injury. He scored the Amerks second goal, although his night ended early when he suffered an apparent lower body injury while skating in open ice with 3:47 to play.
And they also welcomed back goalie Malcolm Subban, who hadn't played a real game since January due to an injury suffered with the Buffalo Sabres. He stopped 23 of 25 shots.
But despite adding three key veterans, the Amerks (7-5-1-1) lost for the fourth time in five games, this time 3-2 to the Utica Comets in front of 5,835 fans at Blue Cross Arena at the War Memorial.
Utica's Tyce Thompson, the brother of Sabres top goal-scorer Tage Thompson, shoveled home a rebound with 2:13 remaining to break a 2-2 tie and give the Comets (4-5-1-1) their first road win of the season.
Former McQuaid standout Jack Dugan scored Utica's first goal, zipping a wrist shot from the top of the slot past Subban 9:24 into the game. It was Dugan's second goal. He also has 4 assists in his 12 games.
The Comets clearly were determined to right their ship. They had won just one of their past six and were blown out 8-3 in their last outing, at Syracuse on Saturday.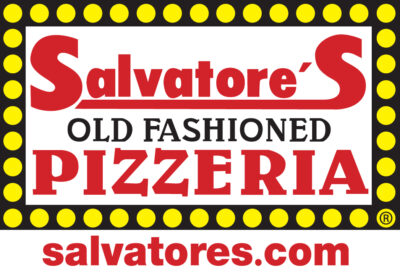 "They had eight goals scored on them last game, they were not going to get into a track meet tonight, they were committed defensively," Amerks coach Seth Appert said.
That's why there were only 51 total shots on goal in the game, 26 by the Amerks and 25 by Utica. And why there wasn't much free space deep in the Comets zone.
The positives though for the Amerks: Mersch, who brings so much in terms of leadership and character, and Subban are healthy again.
For the 28-year-old Subban, it was nice just to be playing again. He played in just nine games a year ago, five with the AHL's Rockford IceHogs and four with the Sabres before suffering a season-ending wrist injury on Jan. 11.
He was all set to play a prominent role with the Amerks in hopes of earning his way back to Buffalo when he suffered a lower-body injury in Rochester's only home preseason game.
"Sometimes you think, 'Geez, Louise, it's been a long time," Subban said. "You forget how fast it is, how much traffic there is."
One thing he tried not to think about during his latest rehabilitation was how misfortune was derailing his career.
"It kind goes back to the old you can't get too high on the highs or too low on the lows," he said. "When I first got picked up on waivers (in 2017-18) by Vegas, I felt like I couldn't lose (and he didn't very often, going 13-4-2).
"But it's a rollercoaster and the best part of the whole journey is the experience. Fighting through adversity, that's what makes the good times fun."
Notes: Amerks rookie winger Filip Cederqvist missed the first of what likely will be several games because of a lower body ailment. Appert said his playing status is "week to week. We missed him tonight. He was playing excellent. He would have given us another heavy presence.
Appert said he didn't have an update on Malone's status, or even the injury. Malone had to be helped off the ice, putting no weight on his right leg. He has battled injuries the past two seasons.